Hots or Shots Mid-Season Finale With Special Guest @papa-pepper !!!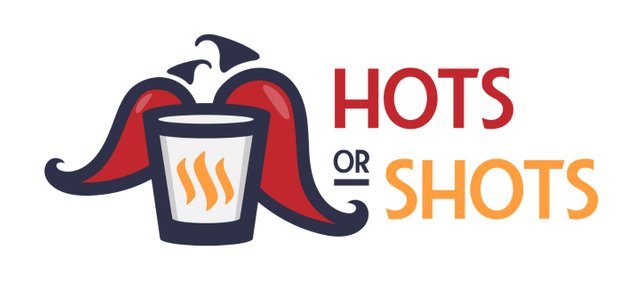 Hello you fine citizens of Steemit!


Welcome back to another episode of
Hots or Shots


Today marks our 14th episode!!


Some of you may have noticed that this week's episode did not post on Thursday as normal.
The reason for that is
Hots or Shots
is moving to a new and very specific time slot.


All episodes will now air on Fridays at 6PM Eastern Standard Time.


In the next week, we will be introducing a mailing list for
Hots or Shots
Those that choose to sign up for our mailer will have the benefit of getting a weekly reminder of new episodes, a preview of upcoming guests, announcements of future filming trips & meetups, and a few random bonuses that will only be available to our subscribers.
One major perk of the weekly episode reminder as well as our new and defined time slot, you the viewer will have the chance to get your votes in before our sponsor does, allowing you the opportunity to maximize on curation rewards.


I want to thank everyone that has been watching our show to this point.
It's a real honor to create this content for you and I pledge to continue to make improvements to the show, raising it's production value and delivering the type of high grade content this platform deserves.


Now....this week's episode!


As mentioned in the title, episode 14 marks our mid-season and after today we will be taking a 2 week break.


Hots or Shots
will return with all new episodes on June 29th.


What better way to celebrate this milestone, than with an amazing guest!


For anyone living under a rock, it is my honor to introduce all of you to
@papa-pepper


Ladies and Gentlemen
Hots or Shots
Episode 14
With Special Guest
@papa-pepper


Let's Get Sauced!!