Hello guys and girls! Today we gladly open our doors for everyone. STEEMIT RUSSIA TEAM welcomes you aboard. If you want to have many good friends and you are open for friendship and someone else beside yourself - COME JOIN OUR TEAM today!
YOUR Special Invitation TICKET for our incredible journey is HERE: https://discord.gg/jr7y4Ed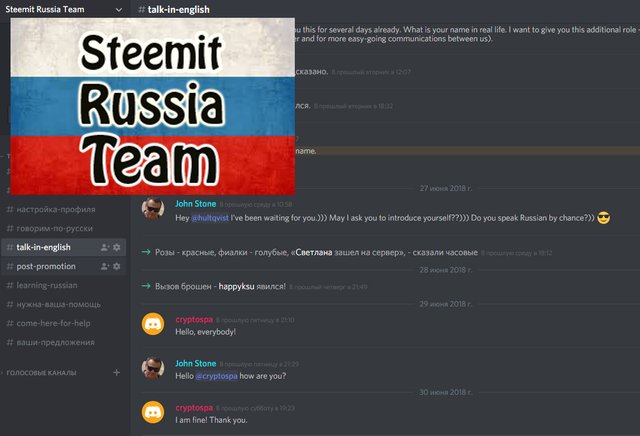 ENGLISH AND RUSSIAN LANGUAGES/ Beautiful and friendly people.
BE AMONG THE FIRST WHO JOIN, and enjoy all those first-settlers-benefits!
We have different channels inside. Starting from PRIVET-PRIVET up to COME-HERE-FOR-HELP channels.
With a BEST EVER SEEN POST_PROMOTION section.
WITH 100% INDIVIDUAL TOUCH to every STEEMIAN.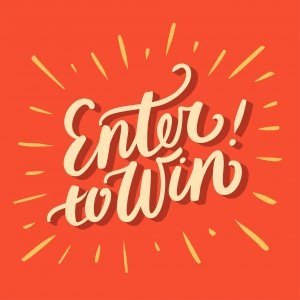 SPECIAL CONTEST! by @johnstone
To motivate your enrollment, we have established a 55 SBD guaranteed PRIZE POOL FOR ALL WHO WILL JOIN OUR TEAM WITH IN THE NEXT 7 DAY payout period of this post.
So to participate in this FREE SBD GIVEAWAY - 1. Simply Come Join our Discord channel here: https://discord.gg/jr7y4Ed
Write IN RUSSIAN in "Privet-Privet" section or Write IN ENGLISH in "Say-Hello" Sections:
2.Your real Name for us to use in our talks,
3.Your CITY,
4.Your STEEMIT ACCOUNT NAME for us to start supporting you.
5.Leave a good COMMENT to any member's recent post and let us know about your recent posts in post-promotion section for a chance to get additional SBDs
The amount of 50 SBD WILL BE SEPARATED among the all the participants according to our judges decision.
THE most Active users of STEEMIT RUSSIA TEAM community ARE JUDGES OF THIS CONTEST:
@steemseph
@teneresa
@peliken
@zhitkov
@happyksu
Each judge of this contest will receive 2 SBD as a small compensation for their good work in Steemit Russia Team community.
All the Winners and the Winning amounts will be announced in 7 days @johnstone!
FASTEN your seat belts, as WE ARE FLYING HIGH tonight!