Sea level Rise . Projected Sea levels Rising , Using simulation scenarios to project rise change impacts on earth coastlines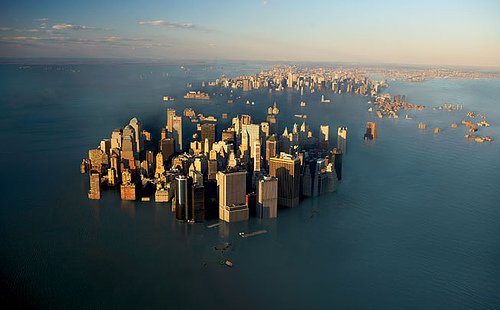 Sea level rise has been estimated to be on average between +2.6 millimetres (0.10 in) and 2.9 millimetres (0.11 in) per year ± 0.4 millimetres (0.016 in) since 1993.
Additionally, sea level rise has accelerated in recent years. For the period between 1870 and 2004, global average sea levels are estimated to have risen a total of 195 millimetres (7.7 in), and 1.7 millimetres (0.067 in) ± 0.3 millimetres (0.012 in) per year, with a significant acceleration of sea-level rise of 0.013 millimetres (0.00051 in) ± 0.006 millimetres (0.00024 in) per year per year.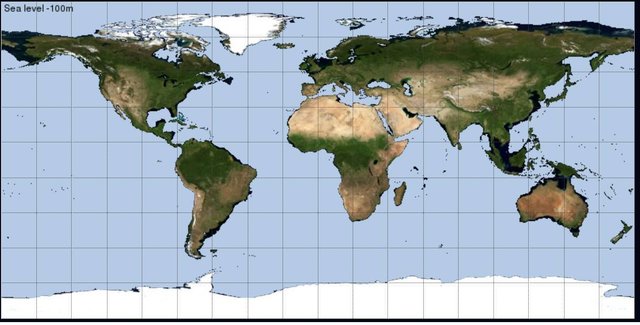 the factors that affect the volume or mass of the ocean,
is primary influence of temperature on seawater density and the amounts of water retained in rivers.
also changes in the shape of the oceanic basins and in land/sea distribution will also affect sea level.
Observations and modelling studies show that sea-level was lower about 200-300 meters Over this last million year and higher about 130-500 meters in the Last ice age 19,000–12,000 years ago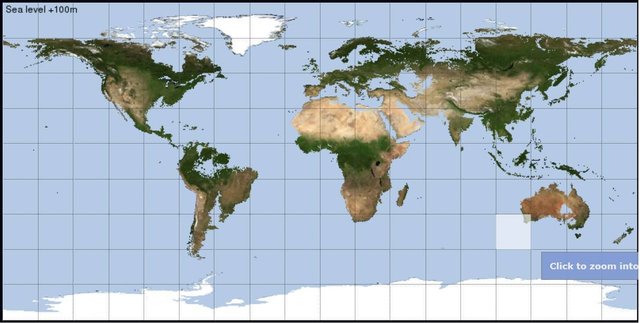 Sea level rises can considerably influence human populations in coastal and island regions . Sea level rise is expected to continue for centuries. , it has been estimated that sea-level rise of approximately 2.3 metres (7.5 ft) for each degree Celsius of temperature rise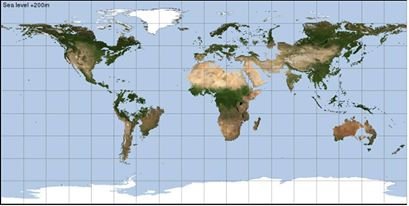 There are two main mechanisms that contribute to observed sea level rise:
The thermal expansion: water expands as it warms
The melting of major stores of north and south poles
the melting of ice sheets could result in even higher sea level rise. ice melting of the Greenland ice sheet, and the West Antarctic ice sheet, could contribute to sea level rise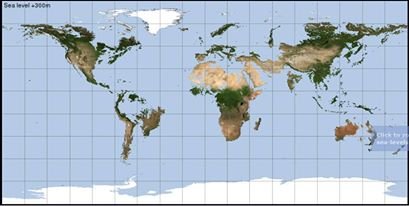 long-term sea-level rise will continue for centuries to come. Predictions of such a change are highly uncertain . Modeling of the processes associated with a rapid ice-sheet melting and ice change that could potentially increase of sea-level rise.
The images of this projected modelling for sea-level rise is calculated by 0 +100+100+100+100 meters with a linear projection of sea level rise .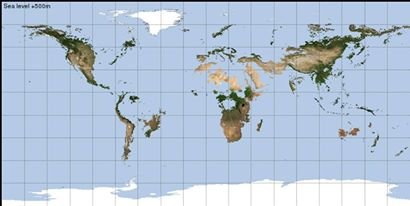 Precise determination of sea level is a difficult problem because of the many factors that affect sea level. . This is because the sea is in constant motion, affected by wind, atmospheric pressure, local gravitational differences, temperature, salinity and so forth. The easiest way this may be calculated is by selecting a location and calculating the sea level at that point , observations may be averaged and used to determine the sea level at some measurement point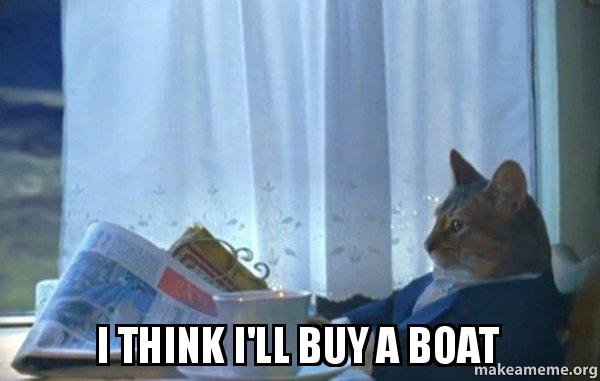 BONUS IMAGE
This is the real map of the world continents size projected with cylindrical equal-area projection
The Gall–Peters map projection, named after James Gall and Arno Peters, known as the cylindrical equal-area projection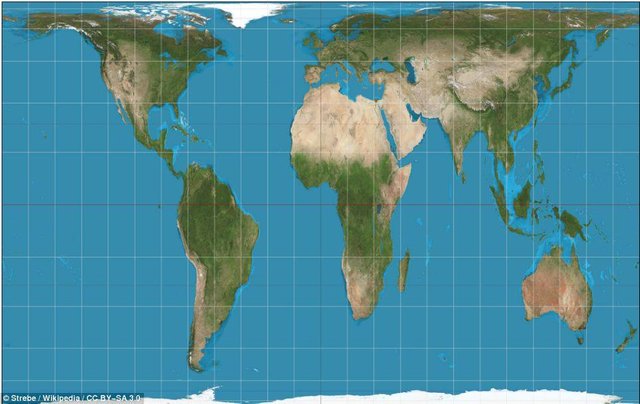 also check my Blog https://steemit.com/@johnsarris