How long does it take Steemit to hit 50.000.000 USERS :)
A quiet interesting info graphic was being widely shared on my Steemit Newsfeed this past week – The Number of Years It Took For Each Product to Gain 50 Million Users.

It portrays a comparative on product adoption for the biggest consumer technologies in the last hundred years based on reaching 50 million active users. The core narrative shows that technologies, post-Internet's 50M user adoption, accelerates to only a few years, instead over decades. And most recently, the hit sensation Pokemon Go reported to hit 50 million users on android devices in it's first nineteen days of release.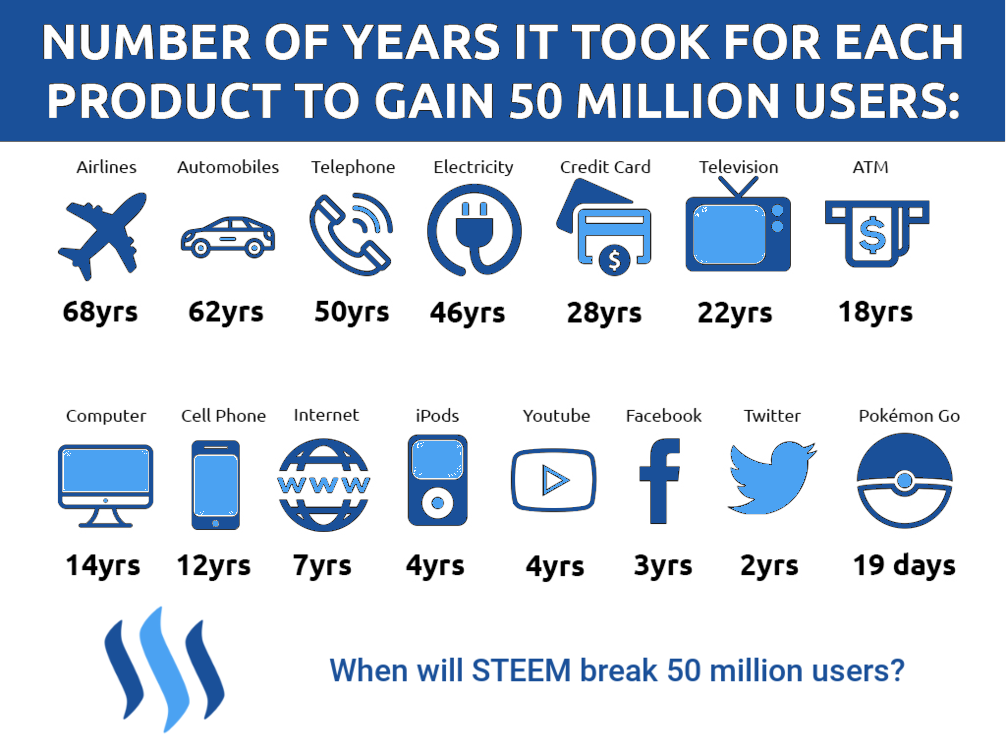 It's an exciting time to be living in a world of such transformative technology. Leveraging both market variables and quantitative data of industry growth is imperative in knowing where and how to invest in...
According to the graphic Steemit have a great chance on breaking the 50 million active user mark in 2020-21.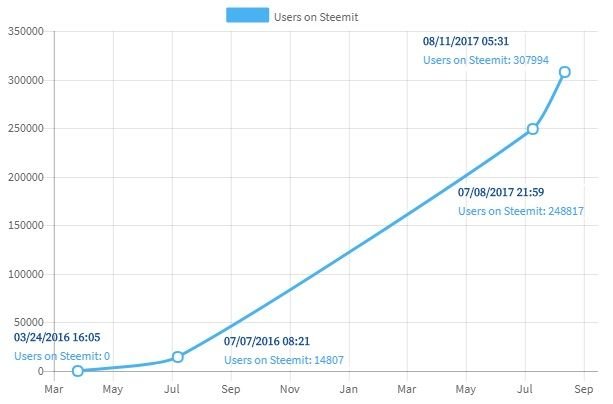 While we see it this in the case of Steemit will stand strong as long as it shows value to the market particularly to Steemians, Cryptonerds and HODL'ers (a.k.a., so long it brings in revenue).
However, as Steemians, we need to be patient and more supportive as in UPVOTING, RE-STEEMING and INVITING our fellow friends to the steemit.com while FOLLOWing each other :)