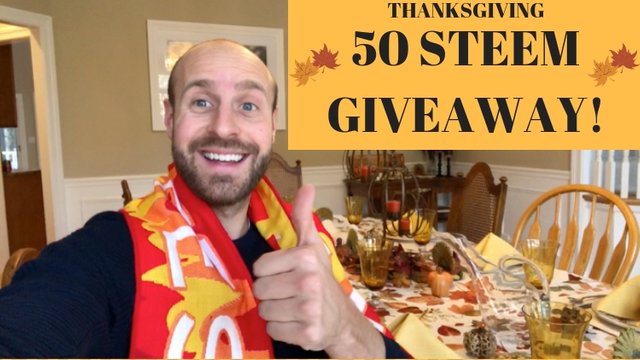 Happy Thanksgiving!
I hope everyone has has had their fill of turkey and stuffing!
But...In celebration of GIVING THANKS
I am giving away 50 STEEM to the first 50 people to comment on this post!
Please comment what you are grateful or thankful for!
You may also share pictures / text / video of your own thanksgiving!
***Only 1 steem will be given per person per comment per account!***
Comment Below!
(Steem will be transferred 24 hours after this post to allow for everyone to comment)
________________________________________
BONUS FREE 10 ENROLLMENT CODES TO STEEMIT MASTERY!
GRAB THEM BEFORE THE RUN OUT!
https://www.udemy.com/steemitcryptocurrency/?couponCode=THANKSGIVING2018