Bright Young Minds Look To The Future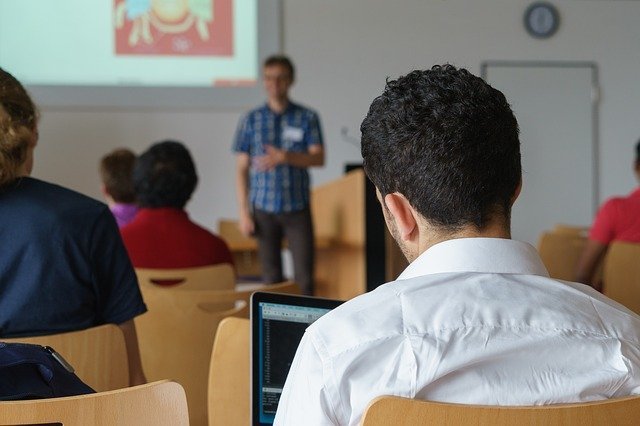 So while the old fuddy duddy generation argue and bounce new technology around the youth are keen to learn. Speaks volumes!
Professors are reporting that courses devoted to studying Bitcoin and other cryptocurrencies, as well as the underlying blockchain technology, are filling up almost as soon as they're posted.
What does this indicate, our next generation see the value in new technology, their future, we must stand firm, allow blockchain, cryptocurrency with bitcoin the forerunner settle.
Professors and students are now aware that having knowledge of cryptocurrency and its underlying blockchain technology is vital for forging a career in finance and business.
Young people making smart move now to ensure they are part of the future in business technology.
---
Learn How To Use Cryptocurrencies Using Steem, SBD And Superior Coin
Everyone on Steemit is fully aware of Steem and SBD, being paid for content is most probably what attracted most here.
Learning how to work with cryptocurrency was not foremost in your mind. Once here, you started the adventure into crypto.
Kryptonia adds value to sharing your Steemit posts by using paid Tasks, members support each other paying and earning superiorcoin by sharings other members tasks. More momentum of posts = more SDB and SUP sounds good, don't believe me read some of the recent articles linked below
Some recent and good articles to consider:
One Month of Using Kryptonia Review by @fitinfun
Connecting Your Steemit Account to Your Kryptonia Profile @sydesjokes
Resteeming Your Posts For Big Returns @sanitizemylife
Steemit and Kryptonia Community Center @exploretraveler
Next generation is born into technology. Blockchain and cryptocurrency is here to stay.
Perhaps it is a good idea to learn as much as we are able about cryptocurrencies, how to use them and what they can do, before our children forge a path into something we have not bothered to learn.
Motivated to build a community comprising Steemit and Kryptonia Members in your location, be sure to read how the members in Tacloban City have started to build together.
Kryptonia Is open to new ideas, share how you would like to build and grow.
Daily Faucet Fun On Steemit - Earn SBD
Facebook Connect - Find out more.
Telegram Connect - Mining Superior Coin
An invitation in the clickable closing image below: