Hi steemians this is My first graphic design, hope I tried?
Graphic has been my interest for some time now I love seeing nice and colourful designs so I decided to start up something at list from somewhere but I don't have the skills on graphics yet, lucky for me I meet an old friend who I normally knows he's good on graphics so I told him my problem and he decides to help. Last weekend he tough me on shapes and colors using corel X 7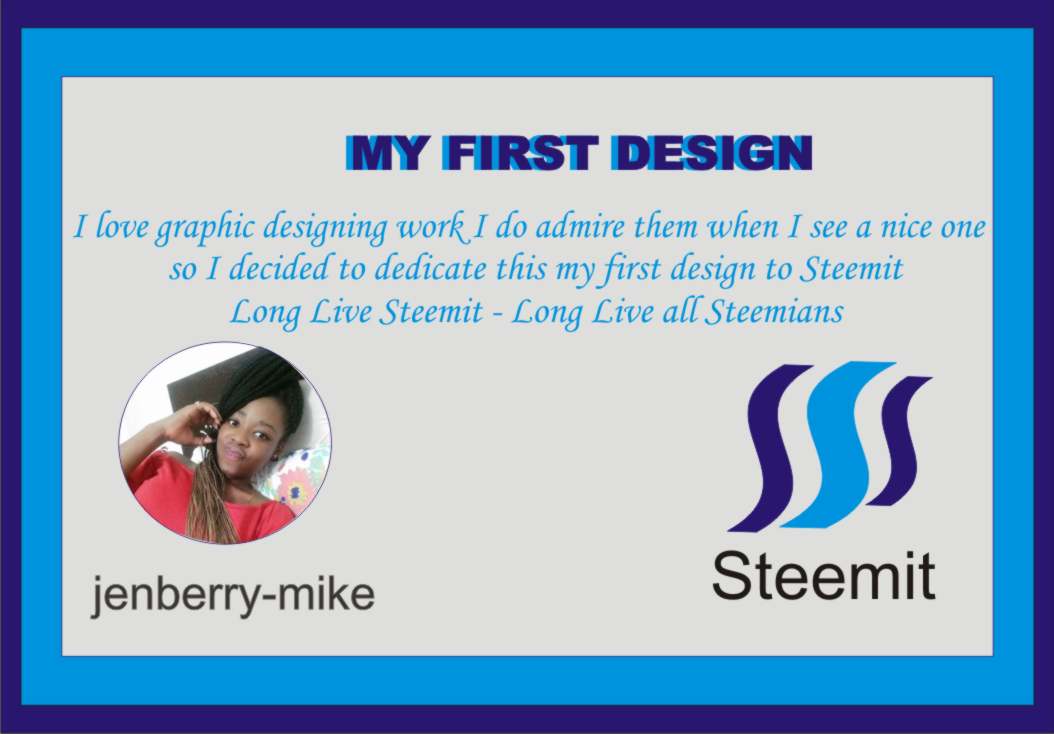 so here is what I designed for Steemit on my own. Hope I will become a better graphic designer....