I'm going to mention a bunch of people in this post. Everybody's got different thoughts on the price of Steem right now and the direction that it is going in.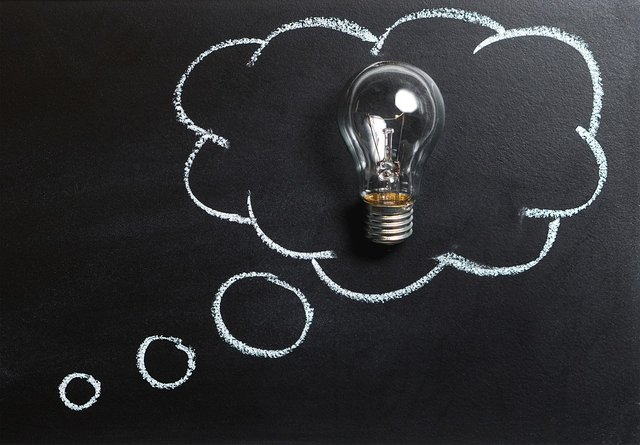 Pixabay
We're currently sitting at $0.29 and we are quite low especially in relation to Bitcoin.
A lot of people would say that all of the alt coins are low not just Bitcoin so nobody should really be overly concerned about this one particular coin unless you are not seeing the big picture.
Some people will also tell you that the placing on coinmarketcap is irrelevant in the scheme of things. Some of those people might be witnesses that are making $36,000 a year despite the direction that steem may or may not be going in.
Some of those people are cheerleaders that would give a generally positive vibe to whatever they were pushing simply because they have a cheerleader type attitude. I can respect that. I'm glad that we have people here like that.
However, I think that we need to really look at things realistically. Every single user on this site is valuable. This is especially true for users that have been here for a long time.
So how do things look in terms of the price of Steem ?
Well, we do have the EOS social media platform coming out in June. That could negatively affect our price. There is also the possibility that it could positively affect our price. We have people like Bitlord saying that the alt coins are likely to start rising up again soon. It is possible that once the alt coin rush comes that people will take notice of our coin and that it could go from 60th place to 25th place or something like that and that it could go from $0.29 to $2.90 or something like that fairly quickly. However, I think that is unlikely to happen quickly.
So let me start mentioning names.
@nuthman –
I've known this guy for probably about a year. I follow him on this platform and on another platform. He posts generally interesting stuff and I really like his long hair. My hair was also really long until a couple of months ago but I had to cut it because we have a new manager at work. Very frustrating.
He made a post little while ago about how depressed he is and about how he's powering down because he's had enough. I respect his viewpoint. I feel like I've had enough too but I don't feel like selling at these prices. I feel like I've spent 2 1/2 years blogging every day and I'm frustrated. So I definitely respect his opinion and his actions. I've been powering down as well, I just don't know what to do with the steem that I've powered down.
@meno –
Now this is a guy that I used to talk to a lot. Lately I haven't been talking to him as much. I remember when he was relatively unknown and then he came up on the site. Now I think almost everyone knows him. His Rep is 72. He runs a couple of different groups and I think he's a witness now. He says that he's powering up. He recently made a post about the complex nature of all of it.
Trevon James. Is there any more controversial person? Everyone knows about the bitconnect controversy. That doesn't really matter now. I actually feel like Trevon has a very good vibe to him. I still remember the video in which he talked about quitting his job. He was working a 9:00 to 5:00 type job and he kept the job because he was afraid of leaving even though he was making good money on crypto.
I thought to myself how nice it will be when I can finally leave my job. It hasn't happened. Trevon has powered up another 3000 steem. He is hopeful for the future of the platform. Good for him.
He is powering down some steem in order to put it into USD temporarily so that he can buy into steem again and get more for the same price. If steem is $0.29 now and he pulls out 1000 steem but then he puts it back in when steem goes down to $0.15 then he can just about double his amount. It is risky but it could work out.
@stackin –
I remember the day that this guy came to our platform. Randy Hilarski mentioned him. I was interested to see what this guy was all about. It turns out he knows what he's talking about. We've talked about things like investing in TenX. We've talked about things like Steem monsters. I think @stackin and is generally a good guy. His opinion is that whichever way steem goes, he will stay invested... and if a new platform comes out for EOS he's simply going to do both.
That's a good opinion to have. He doesn't appear particularly depressed about anything. Of course, it sounds like he made some really good investments over the past couple of years and he did know when to pull out when the price was high.... so he's doing better than I'm doing at the very least.
This guy has been promoting steem for a long time. Almost every post that he makes is a positive post regarding steem. I like that. I've listened to him talk on a couple of different radio shows and I think he's got a generally good head on his shoulders.
He made a post called Misperceptions of Steem in which he talks about the fact that people are too ready to throw steem under the bus for EOS. He could be right. It could be possible that we are simply going to start rising up again and that the EOS platform is not going to affect us nearly as much as everyone thinks. One can only hope. I have to say I'm glad he's promoting steem. We need people to promote steem.
Those are a few people who have got a few ideas. Some of them differ, some of them are the same. I can tell you I'm feeling pretty depressed. I've been blogging on this site for a long time. I don't feel like I'm catching a good return now and I'm not saying that as someone who is expecting an immediate return and is not feeling like they're getting some kind of instant gratification. Instead I'm saying that as someone who has watched his investment dwindle and instead of being able to escape from his seven day a week job that is pretty much killing him, is now feeling more trapped there than ever. Yes I'm depressed. I have a lot of hope for the future, and I have a lot of hope for our platform but I do feel like we could be in trouble here. I'm very interested in seeing everyone else's points of view.