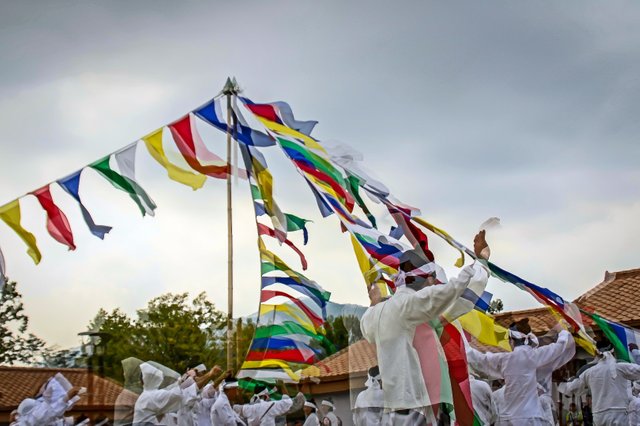 Hello Steemians, I'm jay4u.   I've a steemit beginner, just joined 3 weeks ago. 
  Like most of you guys, Im loving this platform.   Unlike other SNSs, you gets points for what you post and the reward can be high if you get a lot of votes, which is a totally new concept (at least for me). 
  I'm not a professional photographer, but I enjoy posting my photos. 
  Effective way of using a hashtag when posting.
  Here is the tip I want to share! 
Step 1. Try posting your articles with a unique hashtag.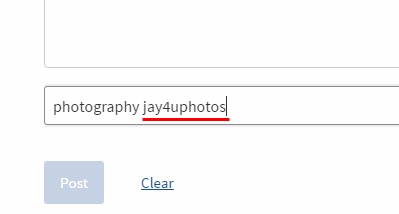 Like this.  
Step 2.   And at the end of your article, simply add your hashtag.  (For example, this is my personal hashtag #jay4uphotos  I don't have many pictures yet but I m trying to practice many skills. I hope you enjoy my pics!)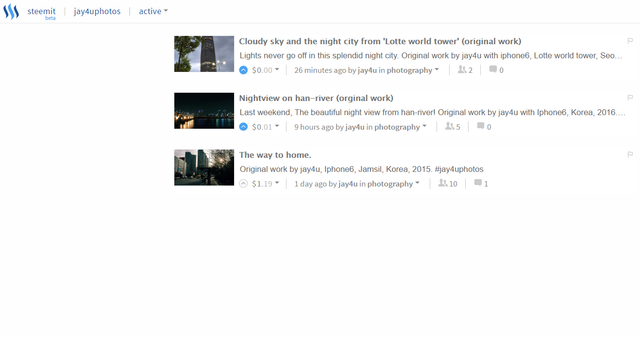 As I shown you above, by clicking your unique hashtag, you can take the viewer to your private archive space.      
  What do you think? 
  Why don't you make your own posting space and invite steemians to your private gallery?  You can also create multiple spaces according to different themes. 
 That's it for now!  Thank you for reading (: