50% of the SBD rewards from this post will be donated to support the total cost in printing this Steemit-Engineering community Shirt.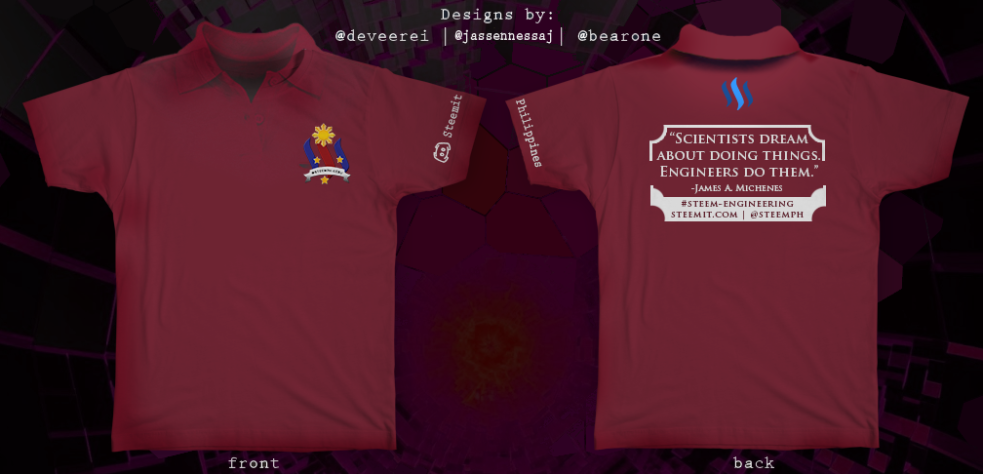 Design credits to @deveerei | @jassennessaj | @bearone
Hi Everyone!
With the goal of providing a healthy community of Steemians in Cebu, I'm pushing a #steemit-engineering shirt for Engineering Students | Engineers who are Steemit users all funded by Steemit. We foresee a better Engineering community if we Engineering Steemians, unite as one by having a true-quality Engineering uniform. With that, here are the final list of Engineering Steemians part of availing the shirt :
Other Engr. users : @smaeunabs
A total of 34 Steemit-Engineering Shirts
In terms of breaking-down the expenses per shirt, approximately this will be the cost expenses in printing these shirts :
| Raw Shirt | Embroidered Steemph.cebu | Silk Screen Print |
| --- | --- | --- |
| Php. 130.00 (via Shopee) | Php. 25.00 - 30.00 | Php. 50.00 - 60.00 |
Approximate Cost
Rawshirt : Php. 130.00 x 34 = Php. 4,420.00
Embroidered Steemph.cebu Logo = Php. 1,020.00
Silk Screen Print = Php. 2,040.00
A total of Php. 7,480.00
That is approximately 157.47 SBD
All of the expenses were still Approximate
Working this out as quickly as possible, the exact figures will be published. Overall, these approximations will likely to happen as this are their standard rates upon asking. A little negotiation might change the price feed :).#
Will you be so kind enough in supporting our journey?
So far I have here 44.39 SBD's gathered from donations and collections from my pledged posts plus 50% Sbd reward from this post. If you could send us some support, these will be helpful to our dearest Engineering Steemians. We believe this will be beneficial to the Platform and to the community we have here. You can send it directly to me at @jassennessaj and will surely handle it out honestly. We hope to see exciting things and our community can offer to the Steemit Platform.
Cebu Steemit-Engineering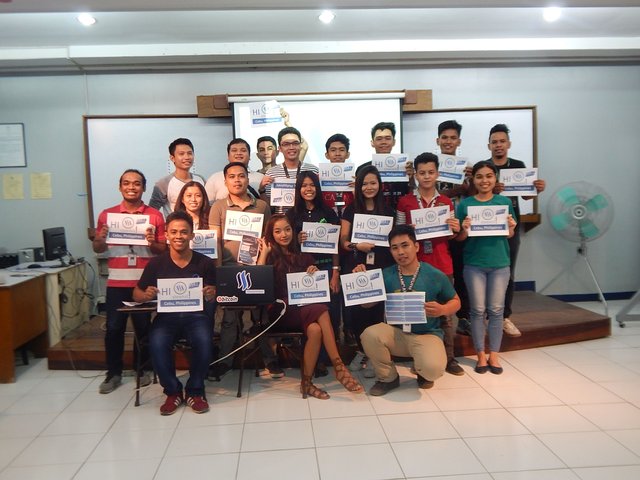 A photo of some of our Engineering Steemians in our University with @purepinay
We here in Cebu, more specifically in University of Cebu would like to harness and share our expertise in the Steemit Platform by showing these following things we can offer :
Engineering projects from their subjects

Thesis / Project design Ideas

Learning and Experiences in taking Engineering

Engineering/Science related topics

Proposals, and etc.
Thank you! :)
We hope for your support. Together lets make a better Steemit Community! :)
All the best,