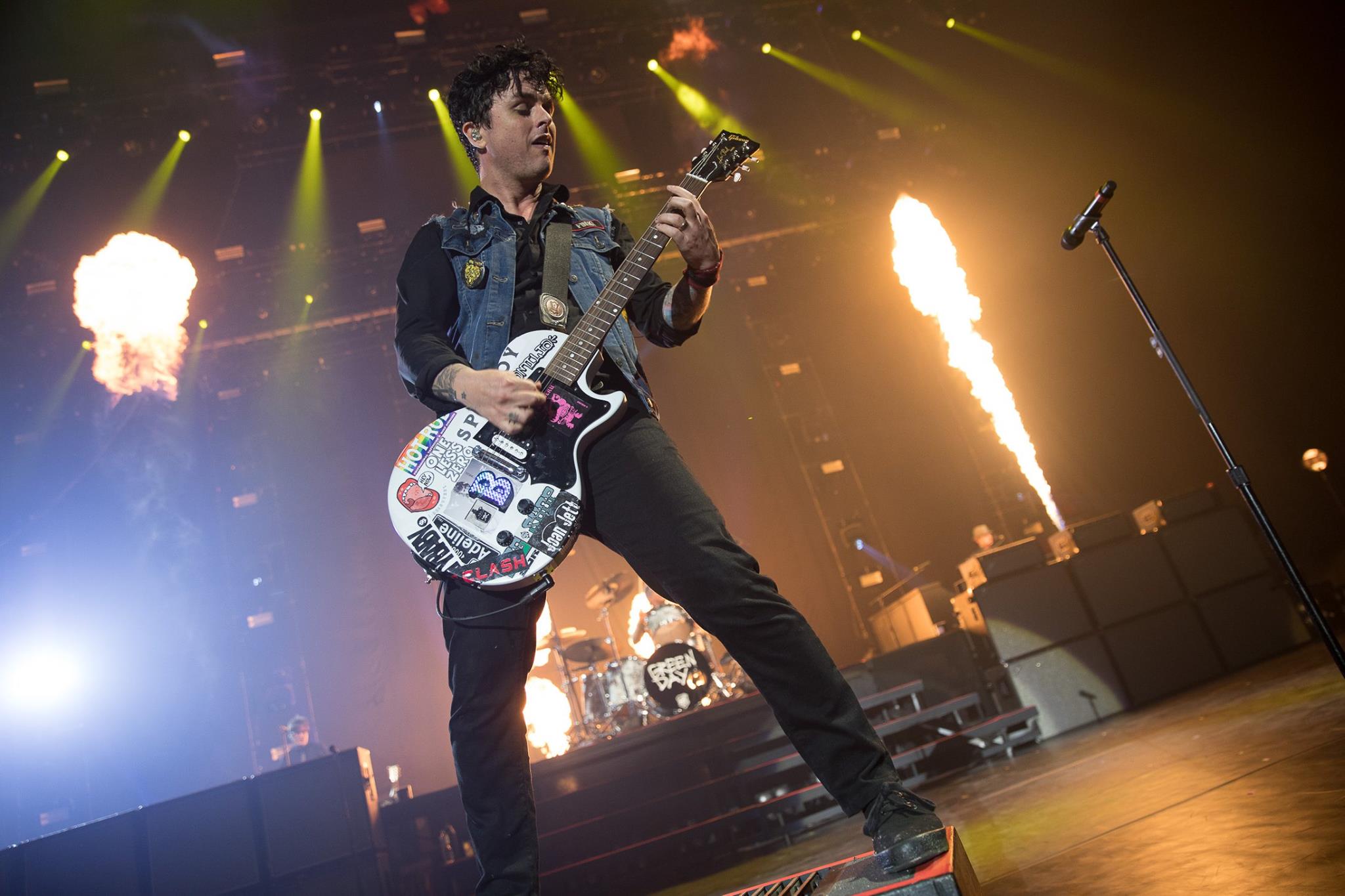 Photo: Oficial website of Green Day
Today February 17th is a birthday one of the people who have inspired me most in my life, for his adolescent voice and his critical vision of things with his particular way of composing. This is Billie Joe Armstrong, singer of the punk rock band Green Day.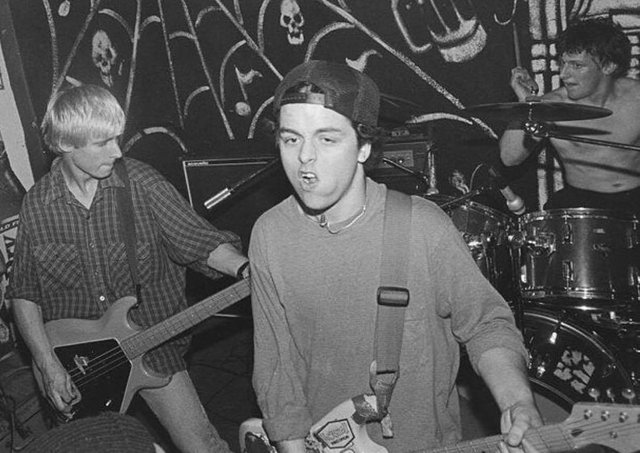 Billie Joe was born on February 17, 1972 in Oakland, California in a small town called Rodeo, being the youngest of a family of six children. In that locality her mother was a waitress and her father was a trucker, who was also a drummer in a jazz band.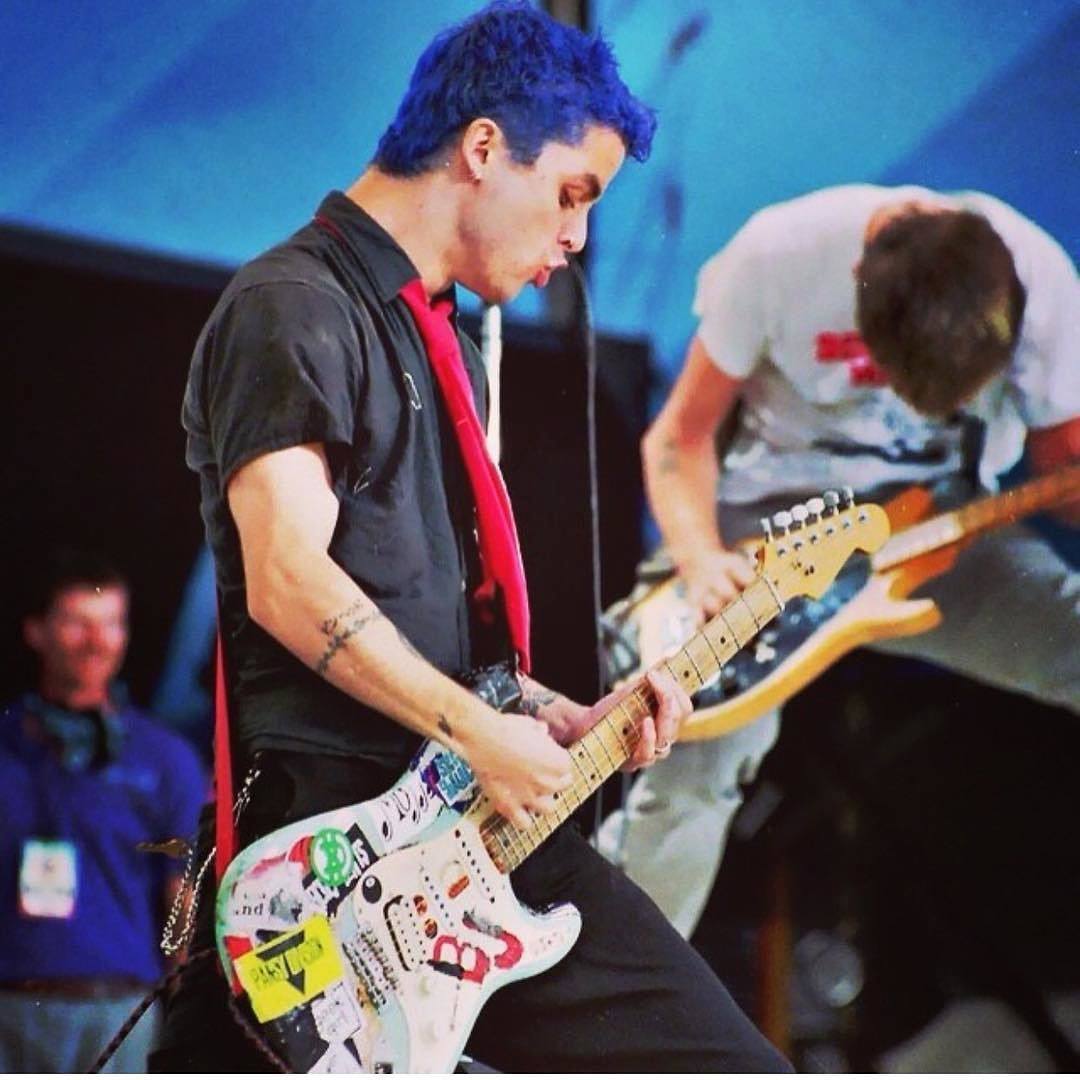 Photo: Oficial website of Green Day
Armstrong was always linked to the music because at the age of five he recorded his first single titled Look of Love, and at 10 years his father gave him his first guitar, which called Blue and decorated with stickers and paint including his initials BJ in red.
At that same age he lost his father after dying for a cancer of esophagus, a fact that inspired him to write Wake me until September ends, subject belonging to the album American Idiot.
After meeting Mike Dirnt in the school was formed the band Sweet Children and then this name was changed to Green Day. This grouping gained popularity in the 90s after the loop of the disc Dookie and Insomniac, where it always used Blue tuned in a half tone.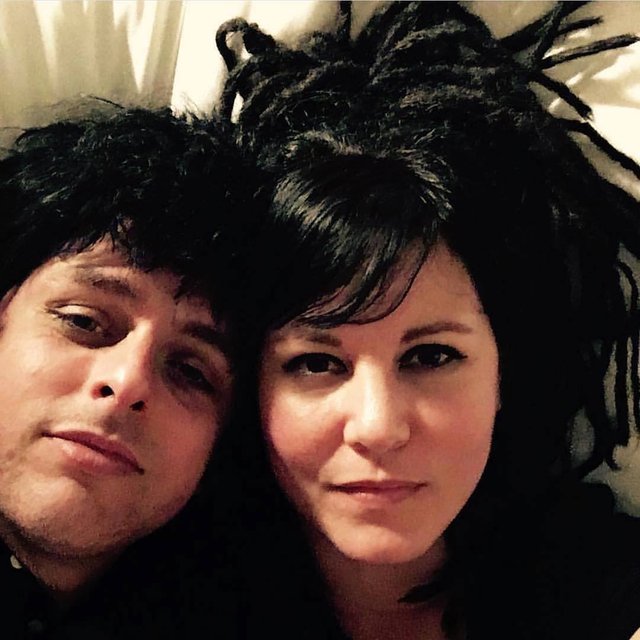 Photo: Oficial website of Greenday
In 1994 he married Adrienne Armstrong with whom he has two children, after meeting her during a show in Minniapolis in 1990. His life has had a hard time for drug addiction, but without a doubt has left a mark on the world of Music and has recently played as an actor.
If you want post similar to this do not stop following me.