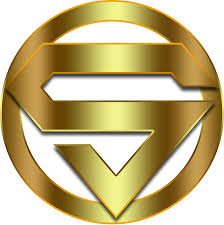 You can't make a dime if you don't spend your time. Spending time on steemit is not profitable for everyone. How can someone with 100 followers compete with someone providing their content to thousands of eyes? Well here's an effective and profitable way to even the playing field and start scoring more with steem and crypto in general.
https://kryptonia.io - superior coin
When joining kryptonia.io you are afforded around 500 coins to begin your collection of crypto, the creation of tasks which you pay your chosen amount to completers to, for example upvote and comment on a steemit post you're proud of but just isn't getting the eyes it deserves. The completion of fellow kryptonians tasks thats rewards and replenishes your own stack of SUP. These privacy coins are on 3 exchanges and provide opportunity for aquiring a lot for a low price with long term goals for major growth and stability in the market as well as providing more uses over time.
So if you want to guide a little more traffic to your social media platform sign up with kryptonia.io, link your social media accounts and recieve the coins providing you the power to pay back the people that pay you so everyone wins. Each account gets a seperate award when connected, twitter, facebook, we get people a little more connected with superior coin.