Inspired by Vince Lombardi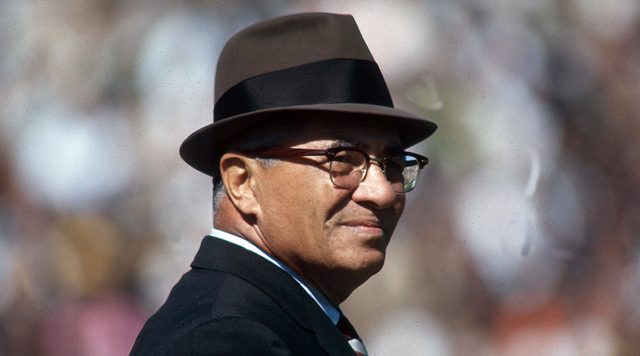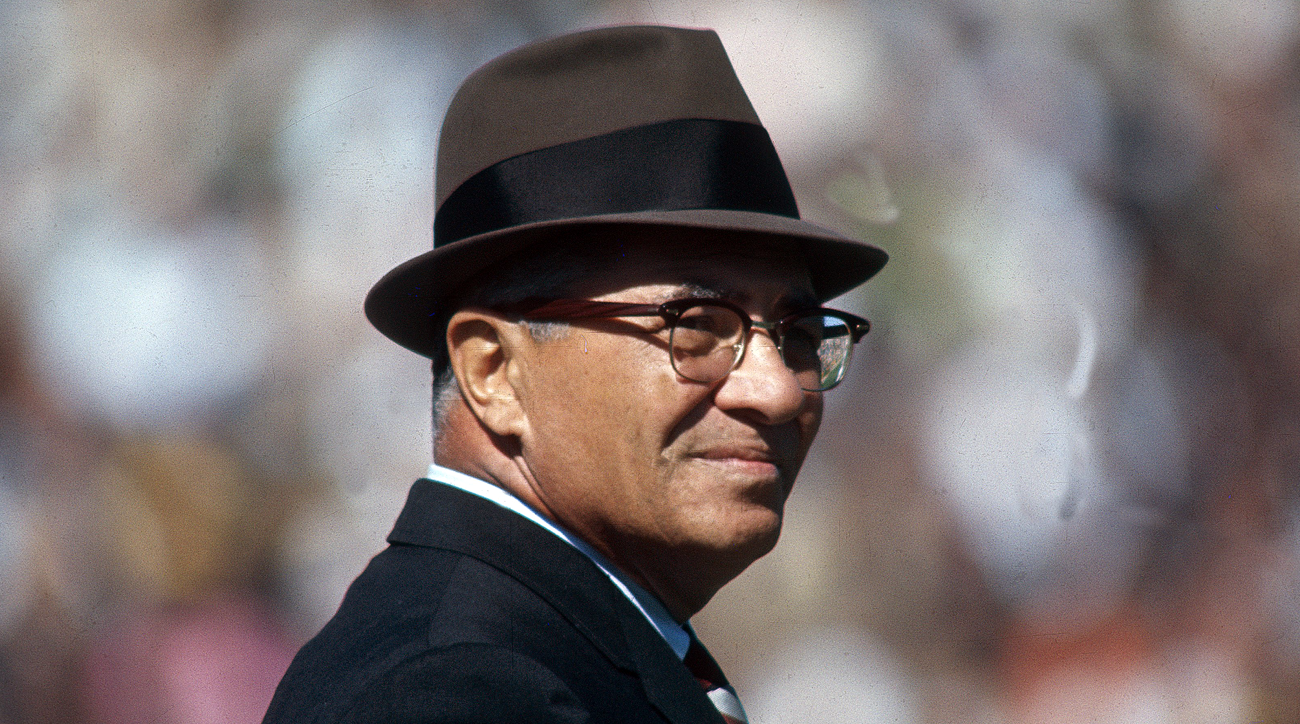 As NFL football season approaches its climax, a quote from Vince Lombardi seems appropriate. Lombardi is best known as coach of the Green Bay Packers when they won the first two Super Bowls. Lesser known about Lombardi is that he played football for Fordham. At only 5'8" and 180 pounds, Lombardi played tackle and guard. Although undersized, he was an aggressive player. He even returned to a game for a goal line stand after having several of his teeth knocked out earlier in that game. Lombardi has often been quoted. Today's inspiration from Lombardi:
Perfection is not attainable, but if we chase perfection we can catch excellence.
Inspiration Daily is a project designed to encourage new members of Steemit. It can be discouraging to create good content only to have your posts lost in the deluge of content posted on Steemit. Inspiration Daily seeks out good content creators who have been lost in the shuffle. With encouragement and an upvote, it is hoped that Inspiration Daily will provide the support and encouragement new users need to continue to engage on this platform.
You can support this project many ways. You can resteem this post. You can upvote the daily inspirational posts. You can follow the Inspiration Daily account. You can curate new users who could use a boost. In order to curate new users, you can drop a URL into the comments section and they will be reviewed by a real person.
You can also connect and participate on Discord. Inspiration Daily has a new account on the discord app where you can contribute, participate and also engage in post promotion. If you use the post promotion chat on discord, it is appropriate to visit other content posted their for mutual benefit. Invite to Discord: https://discord.gg/5j8RpZ