Inspired by Sanya Richards-Ross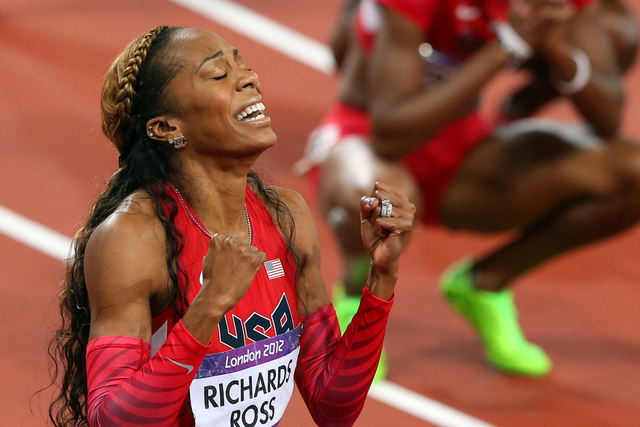 With the Olympics kicking off in South Korea, I figured today would be a good day for some Olympic inspiration. Athletes often offer a great perspective on success. They deal with lots of failure, but we often only see their achievements. It is this one-sided perspective that allows us to miss the broader picture. I like a quote from Olympic track star Sanya Richards Ross:
Failure I can live with. Not trying is what I can't handle.
In 2008, she finished third in the 400m at the Olympic games. In 2012, she brought home the gold medal in the event. She has won numerous gold medals in the 400m relay. Her inspirational quote isn't about winning. It is about competing. That is an important distinction. When you are among the best in the world at your sport, you have to measure yourself against your own potential at some point. Understanding that failure to win is not the same as failing to prepare and failing to give your best. That is a wholesome message for those of us who are new to Steemit. Our posts are often overlooked or we lack engagement in the broader community. We should measure ourselves by the content we produce and understand that if we are producing content we are proud of, we should measure ourselves by that achievement rather than the number of upvotes or the amount of Steem being paid out.
I continue producing Inspiration Daily because I hope it encourages people. If I am able to just encourage one or two newer members to continue producing good content, then this effort is not a waste.
Inspiration Daily is a project aimed at supporting and encouraging newer members of Steemit. It is also a project to share inspirational quotes each day as a way of creating balance to the negativity in our lives. The project intends to power up all rewards to better encourage new writers with financial benefits to accompany encouraging comments on their posts.
Inspiration Daily also maintains a discord channel that has a post promotion section. This section is free to use. The rules are simple. Provide mutual support and you can promote your posts. Go read and upvote other authors whose work is not getting heavy traffic and provide each other support as we grow together as a community of writers.
You can support this project by joining the discord channel, resteeming the daily inspiration, upvoting the daily quote and curating authors who could use a boost. You can promote these authors by dropping a comment with their URL in the comments section below or by dropping them in the chat on discord. Together, we can support each other, grow and build our followings. You can join discord here: https://discord.gg/gAMgac4