Inspired by Ralph Waldo Emerson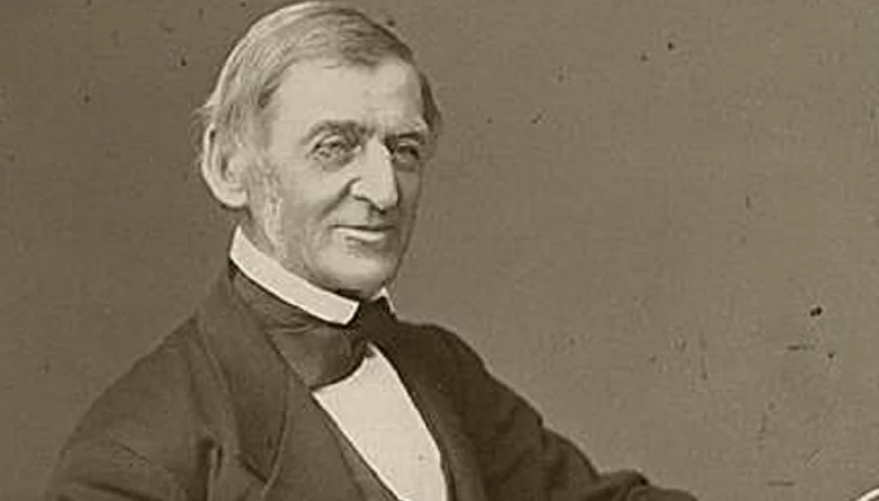 Ralph Waldo Emerson was an American poet and early leader of the transcendentalist movement. I don't have much on my walls in the way of quotes. In fact, I only have one. It happens to be a quote from Emerson:
Do not go where the path may lead, go instead where there is no path and leave a trail.
This picture was a gift to me when I was still a teen. My mother gave it to me and told me to blaze my own trail in the world. I have. And I still have that inspiration that has followed me for decades. Steemit, crypto and the broader world of blockchain are today's trail. The path is still being blazed by pioneers around the world. The disruptive technology will eventually affect many aspects of our economy. These are exciting times to live in. Those of us on Steemit are also blazing trails, forging a new type of social media and building our own digital communities. It is through mutual support that we succeed, so it is incumbent upon each of us to build or own villages on this platform. If you live for inspiration, I encourage you to join ours. Everyone is welcome here.
Inspiration Daily is a project aimed at supporting and encouraging newer members of Steemit. It is also a project to share inspirational quotes each day as a way of creating balance to the negativity in our lives. The project intends to power up all rewards to better encourage new writers with financial benefits to accompany encouraging comments on their posts.
Inspiration Daily also maintains a discord channel that has a post promotion section. This section is free to use. The rules are simple. Provide mutual support and you can promote your posts. Go read and upvote other authors whose work is not getting heavy traffic and provide each other support as we grow together as a community of writers.
You can support this project by joining the discord channel, resteeming the daily inspiration, upvoting the daily quote and curating authors who could use a boost. You can promote these authors by dropping a comment with their URL in the comments section below or by dropping them in the chat on discord. Together, we can support each other, grow and build our followings. You can join discord here: https://discord.gg/gAMgac4