Inspired by Elizabeth Blackwell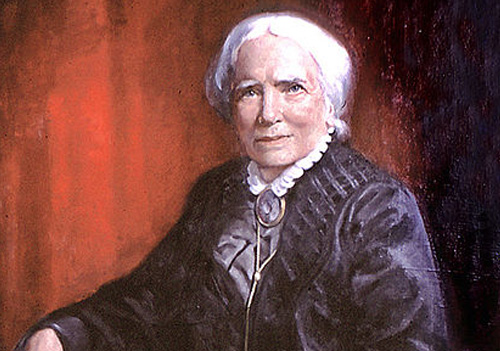 In 1821, in Bristol, England, Elizabeth Blackwell was born. My grandmother attended college in the 1920s. Something that was rarely done in that era. But the way was paved by pioneers like Blackwell. Blackwell was the first woman to receive a medical degree in the United States. Notably, her sister Emily also completed this rare achievement, the third in United States history.
What I find most notable about this achievement was that Blackwell was accepted to the university on a 100 percent vote of the 150 students currently enrolled. If even one had dissented, this historic moment would never have happened. In later years, she pursued social and moral reform. Of her notable quotes, I like this one:
It is not easy to be a pioneer - but oh, it is fascinating! I would not trade one moment, even the worst moment, for all the riches in the world.
She was truly a pioneer. While the social strictures have changed, technology has created a new class of pioneers. We may not represent demographic groups, but we represent a change in the way society interacts, creates content and grows communities. We can interact in international communities devoid of class, gender or race roles. Instead, we interact based on our common interests and goals. Steemit has created a new class of pioneers, and it is we who will chart a new course.
Inspiration Daily is a project aimed at supporting and encouraging newer members of Steemit. It is also a project to share inspirational quotes each day as a way of creating balance to the negativity in our lives. The project intends to power up all rewards to better encourage new writers with financial benefits to accompany encouraging comments on their posts.
Inspiration Daily also maintains a discord channel that has a post promotion section. This section is free to use. The rules are simple. Provide mutual support and you can promote your posts. Go read and upvote other authors whose work is not getting heavy traffic and provide each other support as we grow together as a community of writers.
You can support this project by joining the discord channel, resteeming the daily inspiration, upvoting the daily quote and curating authors who could use a boost. You can promote these authors by dropping a comment with their URL in the comments section below or by dropping them in the chat on discord. Together, we can support each other, grow and build our followings. You can join discord here: https://discord.gg/gAMgac4