Happy Independence Day!
That post began:
"I'm here to write. I'm here to learn."
I've done quite a bit of both over the past year, but I had no idea that Steem would change my whole life. I was homeless and hadn't had a job in over ten years. I knew that my life needed changing, but I would never have guessed that a seemingly innocuous blogging website had so much to offer.
You can pretty well divide that year right down the middle. I came to Steemit with addictions and plenty of baggage, which are being gradually replaced by healthy habits, new skills, and positive directions to focus my energy.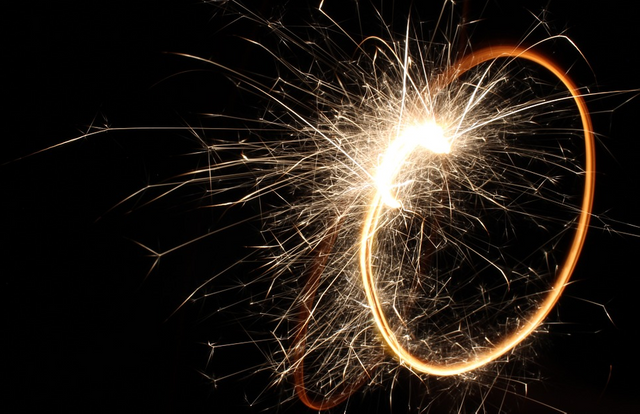 The first half I spent 8-10 hours a day reading, meeting new people, asking lots of questions, learning about how this site works and creating research-based content. I didn't learn too much about blockchain in general, but I learned a ton about Steem. I learned the ins and outs of markdown\html, copyright, and creative commons. I met a lot of amazing people, won a ticket to SteemFest 2, and had an amazing time working towards creating a new life.
Around the holidays, the crypto market started to explode. I was paying bills, but I was also getting further into debt. As the markets plummeted, the burnout set in. Around that time I dealt with major depression over the state of my life leading up to that point, and the wreckage left behind me. I tried to end my life, and failed. Surviving made me to put the bottle down. Quitting alcohol after so many years of depending on it for my daily (mal)function led to a lot more emotional turmoil. Without booze to regulate my emotions, and quiet my thoughts, I withdrew.
I realized I needed to have a source of income that wasn't subject to significant fluctuation, and I wasn't feeling very social. So I bought a years subscription to Grammarly and hit the freelance market. Right when I was getting a freelance profile developed, a couple of fellow Steemians contacted me about some work they needed help with. That kept me busy enough until the freelance site started picking up, and now it's keeping me busier than ever. Somewhere in this process I realized that if I wanted to make any progress, I needed to stop obsessing with guilt and regret and simply be the best possible human I can be, with every day I have to live. "one day at a time" as it were.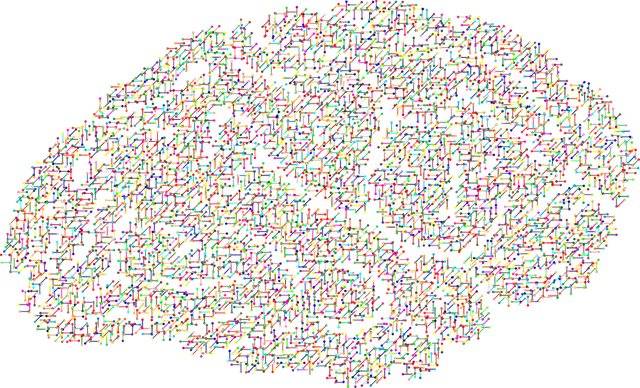 I've been diving deep into all things Blockchain, and AI. In fact, I write more about Artificial Intelligence than I do about blockchain anymore. It's another hugely important technology that's blowing up right now, and quite a bit more mature than blockchain. I won't get into all of that right now, but you can believe that when I finally make enough time in my schedule to regularly publish on Steem again, there's going to be a ton of knowledge flowing through this blog.
I don't have much more time or energy to put into this post... but I did want to send an update and let you all know what's going on. I go to a Substance Abuse\Mental Health clinic a few days a week, I spend some time every morning reading and learning about managing addiction, and I spend a Ton of time researching blockchain\AI and developing a craft as a writer. I don't make much money, but I'm doing something I really love, and I'm building a future for myself while participating in a movement that's building a future for humanity.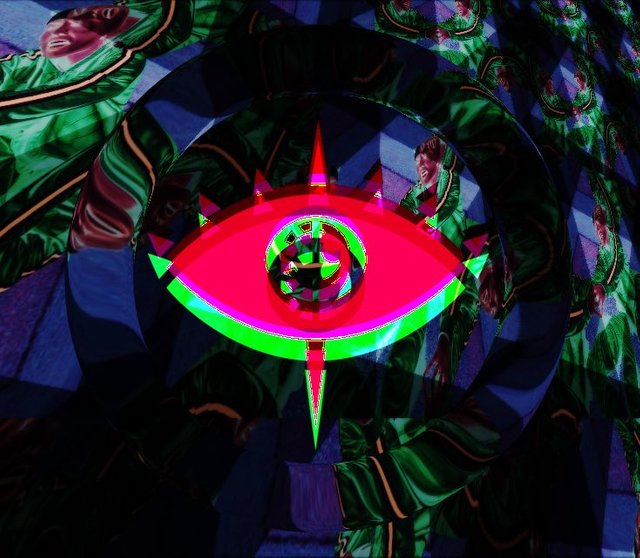 by: Yusaymon
It's interesting that I'm here now, in blockchain. When I initially dropped out of society, I was utterly disillusioned with the system. I didn't want to participate in what was established for us all, and the way we are expected to go. My method of "as little participation with capitalism" didn't work too well, and wasn't sustainable. It also enabled me to develop a lot of unhealthy habits. Now, as I'm trying to drop back into society, and earn a living for myself, I've somehow found my way to a revolutionary technology that has the potential to fix a lot of what made me drop out in the first place! I dropped out and experienced the remnants of a previous attempt at revolution, little did I know that a new one was being quietly born out of the cypherpunk community. As much as I wish I could have been there for the beginnings of bitcoin, I think a lot of the experiences I had pre-blockchain shed light on the difficulties of decentralized communities.
It makes perfect sense when I think about it, but I wasn't thinking about that stuff when I got here. I just needed to figure out how I could make money from writing. I found a lot more than that. I found a new life, and the motivation to keep making it new.
I'm very grateful for blockchain, Steemit, all of you, and the amazing connections I've made here. Today is Independence Day. If you drink, have one for me. <3
p.s. Slothicorn is making a SmartCash proposal, it'd be a great help if you'd head over and check out that post. Thank You!