I'm accepting @elamental's invitation to write about my Steemit community activity and how I think it adds up to improving the world.
This is a great topic to have as a contest, because often people feel like they aren't supposed to talk about what they're doing that's positive. People have permission to complain as much as they want, but positivity, especially about oneself, is greeted as self-indulgent. Yet only by letting others know what we're doing and why do we spread those ideas and make it likely that someone else will similarly engage in acts of service and community support. We give each other ideas and inspire each other, and create a culture of joyful service when we share our own stories.
My Frequent Involvement

The main thing I do on a regular basis to support Steemit communities and STEEM success overall is to be an active curator. I read in Discord message group "post promotion" channels and will find a few posts there to upvote and comment on most days. This also exposes me to new people on a regular basis, and keeps expanding my community circle.
I also have my own regular communities where I sometimes engage in chat and keeping track of what other members are up to so that I can support their projects, chiefly at @tribesteemup. I don't actually like chatting in chat apps, so I minimize my time on discord discussion channels, preferring to engage with people in the comments sections of their posts on here. But I recognize the importance of having those other lines of communication too while there is no groups feature on this platform.
I also keep some people on autovote who I know create high quality content and how I want to make sure succeed on here in terms of getting dependable rewards. My upvote isn't huge, but it's enough to guarantee someone a payout, which I think builds morale.
More Occasional

Every once in a while I also see opportunities to directly promote the platform and blockchain. I was so happy with TimCliff did the whole Steem Shilling project, and was very active in that. I was able to get an infographic created for it by a very skilled graphic designer using a credit my former business still had for his services. I was also able to create a video reviewing STEEM as investment. I was then able to use my pretty substantial social media presence (from when I was running a business) to share these resources in places large investors would likely seem them, like Slideshare, Twitter (my particular following there), and LinkedIn.
Another important part of that project took place offline. I used to be very active in conscious business and socially responsible investing, so still had many contacts from that life. Though I don't know that I got any of them to buy 1 million STEEM (as I was trying to LOL) I did have a lot of fruitful conversations by email and phone and I think opened a lot of minds to crypto.
Ultimately I discovered that it's more productive to convince someone already into crypto to invest in STEEM than to convince someone in regular investing to become interested in crypto investing. It stuns me how much they think crypto is a ponzi, when fiat money and Federal Reserve Banks printing unlimited dollars/euros/yuan/etc. is a massive ponzi! But I digress...
Anyway, I've found in practice that courting large investments like that doesn't work for me, but sharing about Steemit with everyday people in Facebook groups does. I've convinced a number of people to give Steemit a try on there, and even have a closed group there for spiritual writers where we can share info with each other and learn together about success on this platform.
Still in the Works

My biggest community project for Steemit is still in the works. That is an in-person training program for Native American youths to teach them how to succeed on here.
I have a training program planned out for 2 months of weekly meetings, followed by a partnership I created with a local writing non-profit wherein they will take over after that. They will continue the weekly meetings by continually helping the youths improve their writing and reading comprehension skills. This will help them succeed more here on Steemit and also set the young people up for more success in life.
You may not be aware of this, but by measures of economic and health well-being, Native Americans score dead last in America. They have the least family wealth and worst healthcare outcomes, even beyond what one would expect for African-Americans. They are also killed by police at higher rates than African-Americans, but it doesn't make the news. In fact, you'd be shocked at what I can tell you about just how hard a time the Native American tribes are having in America. Maybe sometime I'll do a separate post on it. Anyway, I'm living in an area surrounded by reservations, and am determined to help bring some prosperity to the young people by introducing them to Steem dapps and helping them succeed, particularly starting with Steemit.
I've faced some obstacles along the way, because the community has been taken advantage of so much over the centuries. Despite my being part Native American myself (Blackfoot and Cherokee) I'm still considered an outsider because I'm not a member of their tribes here. I have established a lot of relationships with people they do trust, who are working to smooth a way for me. I think it is just a matter of time. I just have to keep at it, and eventually there will be the perfect fit with a pro-technology tribal council who says yes to letting me present the project to their youths.
The timing is actually rather Divine, in that if I had started the project when I first tried to, start of this school year, they would have run right into HF20 frustrations while in our first weeks. That's one headache I'm glad to not have exposed them too.
Now it seems like SMTs will be introduced by the time I start them, and that means I may be able to start them on a different blogging dapp instead of Steemit and have them face upvote/RC allocation rules more fair to people who can't invest in STEEM when they first start. (Of course 1up is top of my list for SMTs that might be the perfect fit for them.)
In the meantime I'll continue working on relationships with the Native American community here and also working on the curriculum. As things change with the tech here, so too must the approach I teach for creating success. Out goes my initial instruction to start by commenting 20-30 times per day on the posts of people who respond to their commentators, and waiting to post oneself until they have at least 50 followers. Clearly that won't work when people can only comment about 5 times a day.
I trust that this is a project that is meant to happen, and it will unfold with perfect timing.
Supporting the Projects of Others

I'm happy that while my own project is developing so slowly I'm still able to participate in the projects of others. I've volunteered to help @flauwy with Fundition moderation on 1up and am also considering becoming a part of @helpie at @meno's invitation. The only thing holding me back on that last idea is uncertainty about how my time will be needed by the other two commitments once things are in full swing, and not wanting to startup with a commitment I can no longer meet just a few months later. But the mission of Helpie is definitely one I share. I've always been focused on the experience of newbies on here, and wanting to create materials that share what I know of doing well on here as I learn it myself.
In fact, my first big upvote came on an article I wrote in my first weeks on here on how newbies can avoid frustration on here. Feedback says a lot of people found it really helpful, and that definitely encouraged me to keep teaching as I learned.
Beyond that, well we all get to support the community on Fundition, don't we? It is created for the express purpose. That's a wonderful platform and I'm happy those times I find a project that really sings to me that I can support with my STEEM earnings.
How it Adds Up

In total I see all of this activity as being an outgrowth of my desire to see more people be able to support themselves by creating content that others find valuable and also supporting the content of others.
I think we live in a world in which we are taught so many wrong things. Our cultures are just so dysfunctionally normalized.
Our news, for example, is always about what's wrong. Our world is presented as a field of horrors. Meanwhile things that are really horrendous but being done by our government or allied governments, not by individuals, are hidden from view. People are taught to fear and distrust their neighbors around the corner and around the world, and believe that somehow they personally are doing things the superior way. This leads to a lot of unnecessary animosity among people.
Within a global community like Steemit, each person can speak for his or herself. We can know what is going on in Venezuela because people in Venezuela tell us. We can see what daily life is like in Nigeria because people in Nigeria share the photos. We can hear about the challenges and delights of daily life in Finland thanks to @tarazkp, or Switzerland thanks to @felander, or Cameroon thanks to @mr-greens.
We don't have to rely on the official mainstream media, government sanctioned story of our disconnection. We can create our own story of connection.
You might say that we could already do this on Facebook or some other non-blockchain media, but that is not true.
Sure, people we are already friends with IRL we might stay in touch with, but mostly those platforms are more for sharing pictures of one's meals and pets. Substantial conversation is reduced to sharing disturbing memes and articles about how bad the world is and petitions for telling someone they should make it better.
And it is all interspersed with ads about how we aren't eating the right things to stay healthy, need these supplements, or these clothes, or this whatever in order to be "winning." Not to mention the censorship that is flying in every direction. Some done by the platform and some done by organized groups of users who work together to report anything they simply disagree with, even if it doesn't actually break any community standards.
Last but far from least, those other platforms don't offer the most important element of making this global community of deep, honest connection possible, which is to pay people in much of the world enough for them to prioritize doing it.
It takes a lot of work to succeed on here when you start without the ability to buy STEEM. You've really got to put in the hours, and it takes months to get momentum rolling in your favor. The only way someone struggling to pay the rent and stay fed can possibly invest their time on this instead of seeking and doing local work is if they are paid a living wage for it. Thankfully it takes just dollars a day to achieve that in much of the world.
It amazes me that if I was only upvoting 5 people ever, I could fully support those 5 people in many countries in the world, just with my upvotes. Of course, in reality I spread my upvotes around, but it's just as well, because it is even better for us to join together in upvoting and supporting each other.
To be dependent on a single person upvoting you to pay your rent is a relationship of inequality. But to see that your global community appreciates you and appreciates your contribution to their lives through your content sharing enough that they all choose to chip in towards your sustenance... well I imagine that is quite inspiring and affirming.
It is this same hope to provide people with the feedback that their story has value, that their life has meaning to their global community, that people want to see them thrive, that motivates me to keep working to bring the Native American community into the Steemit community.
Their stories need to be told. They need to be seen. The world needs to be given an opportunity to express its love and appreciation for them. And they deserve to thrive just for being who they are and bringing what they bring, even if their land is occupied by the most powerful military empire on Earth at this time. They will not be silenced or forgotten. And Steemit is perfectly designed to make sure of that.
In Closing

Well thank you for reading this treatise LOL. I didn't mean for it to be so long, but there is just so much to this question and its answer.
I hope you've found some inspiration in my words, and some ideas that excite you about what you might do. I look forward to hearing all about it.
Use the #tribevibes tag/label yourself if you agree with these principles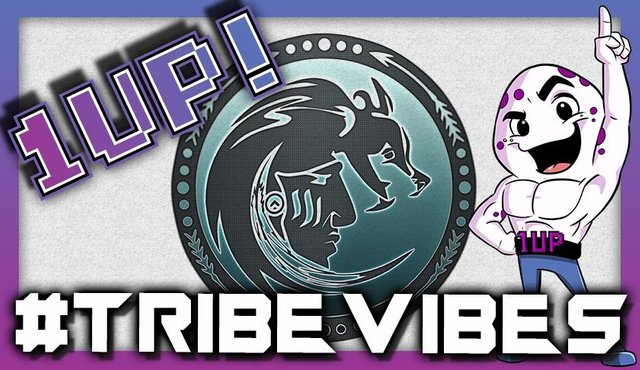 Resteems always appreciated