Hello Steemit! 
 Wanting to acquire a language, we often download a lot of apps on the phone and then do not use them. Interface does not suit us, tasks seem stupid, or we do not have enough perseverance and motivation. Bottom line…the language has not been learnt, and you are disappointed. However, a new application «Tandem» doesn't present these disadvantages. Due to a competent usage of the app you will get the possibility to learn any language from scratch or to make up the language that is not a new for you.
Часто, желая выучить язык, мы скачиваем себе на телефон различные приложения, а потом ими не пользуемся. Либо интерфейс нам не подходит, либо задания кажутся глупыми, либо нам не хватает усидчивости и мотивации. Итог: язык так и не выучен, а настроение, от невыполненных перед собой задач, – испорчено. Однако новое приложение «Tandem», похоже, избавлено от подобных недостатков и при умелом использовании способно помочь изучить любой язык с нуля или отлично подтянуть тот, с которым вы уже знакомы.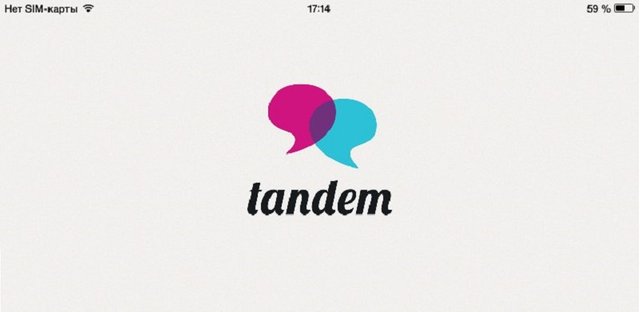 After downloading «Tandem» you need to link your new account with your page on Facebook and to wait for approval from the app's administration. You're given fair warning that «Tandem» is a platform for learning languages rather than for making romantic contacts. Although sometimes you can fall in love with your Spanish teacher.
После скачивания «Tandem» вам потребуется связать созданный аккаунт с вашей страницей в Facebook и ждать одобрения от администрации приложения. Нас заранее предупреждают, что «Tandem» – это платформа для изучения языков, а не для романтических знакомств (хотя и они иногда случаются на фоне изучения, к примеру, страстного испанского).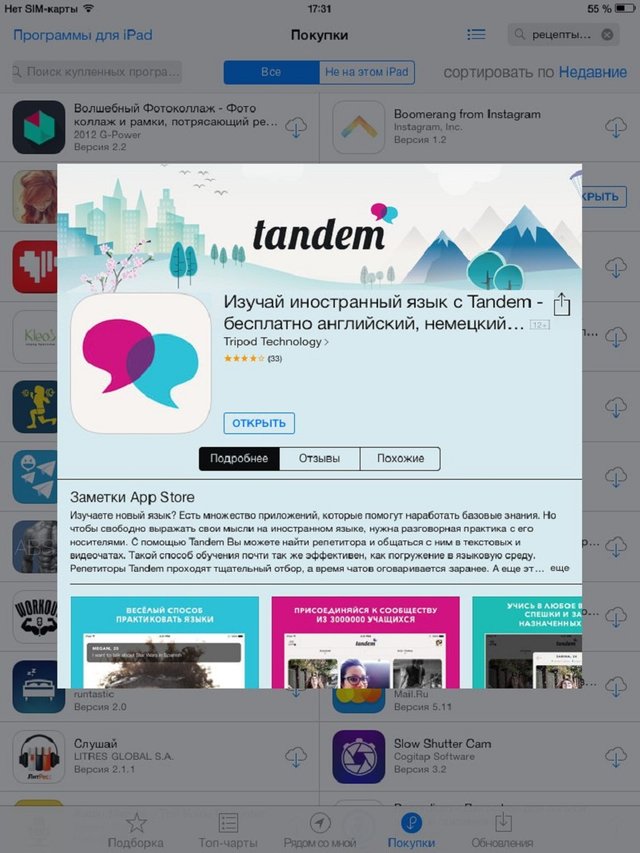 Further, after registration, you can choose any language you would like to study and the lingua you already speak. For example, you know Russian and you want to learn French. When you complete the items, you will find people who know French and want to learn Russian, - then just begin to communicate. There're several methods of communication: by correspondence or by video link. 
Далее, после регистрации, вы можете выбирать те языки, которые бы вы хотели изучать и те, которые вы уже знаете. Например, вы знаете русский язык, а изучать хотите французский. Когда вы отметите эти пункты, вас смогут найти люди, знающие французский и желающие выучить русский, – тогда вы начнете общаться. Способов связи несколько: посредством переписки или по видеосвязи.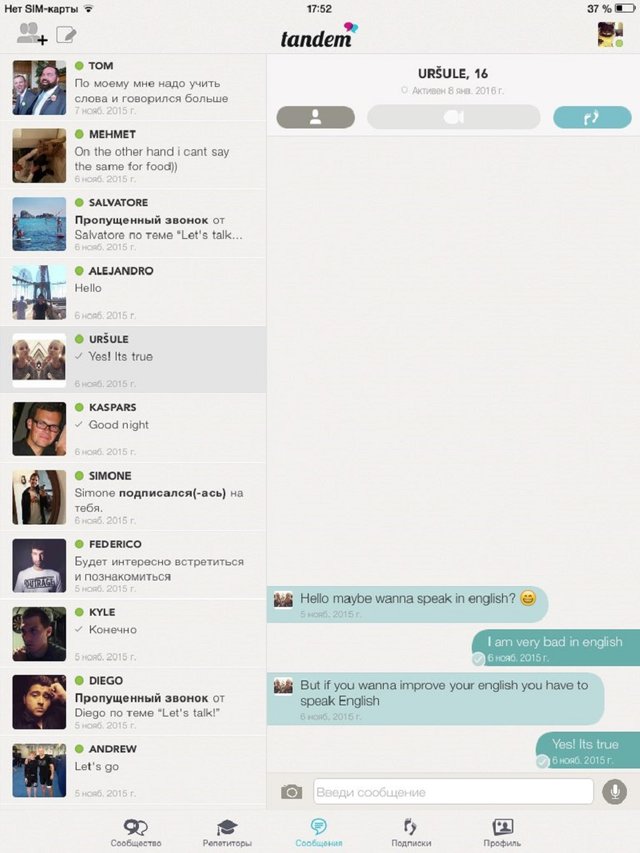 I've already checked the application and I want to say: «Tandem» works fine. Thanks to it now I have friends in Poland, Canada, the United States, Georgia and also in Great Britain. But, as a rule, the primary language which is used in communication with each of the representatives of these countries is English. So, your teacher will help you not only in learning languages, but also in checking your articles for literacy. Also new stories told by new friends will give you enough knowledge about unknown cultures to inspire you to create a new article.
 Я лично проверил приложение и с ответственностью заявляю, что «Tandem» отлично работает. Благодаря ему меня теперь есть друзья в Польше, Канаде, США, Грузии и Великобритании. Но, как правило, основной язык, используемый в общении с каждым из представителей этих стран, – все же английский. Поэтому, твои учителя помогут тебе не только выучить язык, но также проверить твои статьи на грамотность. Также, услышанные истории от новых друзей и знания о неизвестных культурах - могут стать темой для новой статьи.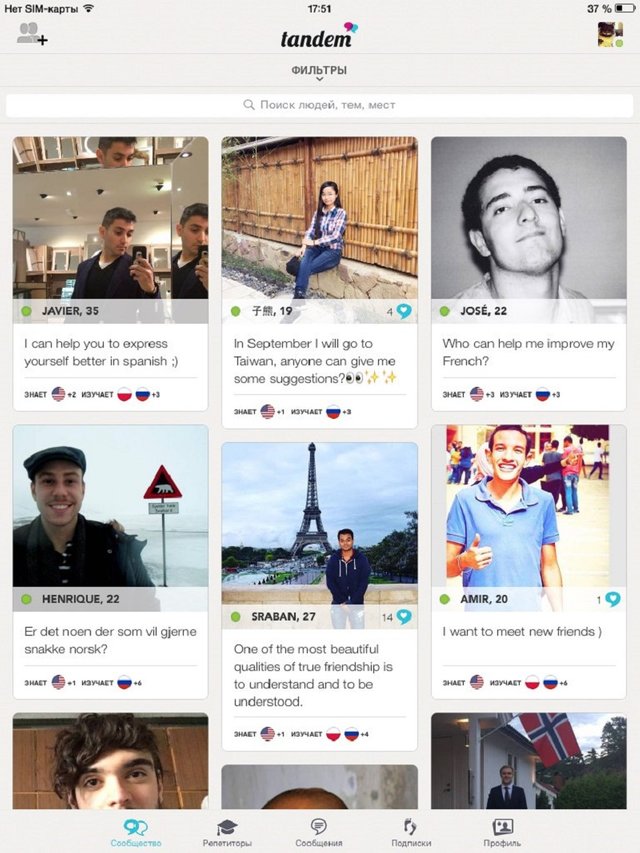 See you soon!
Увидимся!