I am trying to help you. This is not a rant and I have no intention of bringing anybody down.
Just trying to help you. And this is my personal opinion.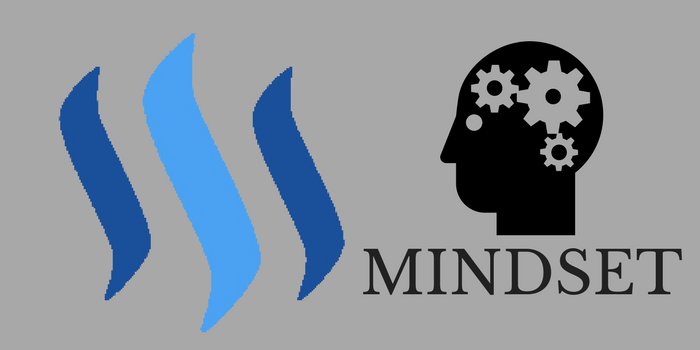 I see you
Please, don't sent me messages to upvote you. I can understand that maybe this kind of approach could be acceptable in your culture/country and maybe it works with others.
BUT, it doesn't work with me and many other people in this platform. We consider it spam and annoying. As much as I respect your point of view, I demand mine to be also respected and I am clearly telling you what I want. And I don't enjoy deleting or ignoring messages, but I do it , when I get these kind of messages.
Spammers are spammers and I don't care about them. I am spending valuable time to write this post for those , and I believe they are many, who genuinely think it is the right thing to do.
Well, it's not. Most of us see this kind of behavior not help asking, but begging and I wonder if you want to be seen as such.
So, here's what you could do instead.
Give and Engage
Let me tell you a story… Back in 2012 there was a desperate civil engineer in Greece called ilias that was hit by a huge financial crisis and was almost out of business. Yes, that was me. Don't remember how, but I found a British blogger located in the Philippines named Chris Ducker. I saw something in Chris that inspired me. And for a whole year , I shared and commented all his blog posts. And when I say commented , I mean a page long comments most of the times. And I bought his books and I took his courses and I went to his seminars. For example, in 2013 I paid 1000 euros to travel to London to attend his first ever mastermind. I give him first all the value that I could and I never asked for anything. He gave me back. He personally consulted me and helped me grow my business, he remembers me by name, he even called me out in his last event and in front of 350 people and said that ilias was one of the two people in the event that supported him from the beginning. That felt really good I can tell you. Now, Chris is a New York Times best selling author and multi millionaire and of course I don't sent him PMs , but I know that whenever I need him he has my back.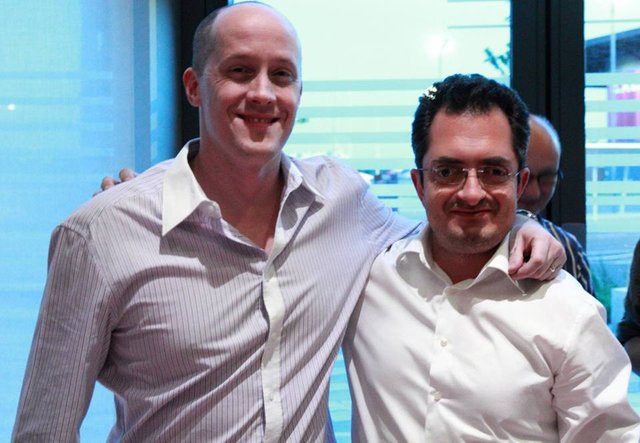 Do first to others , what you want them to do to you. Do you want an upvote ? Fine . Why don't you upvote me first ? I know that your vote is next to nothing, but it doesn't matter. Sometimes it is the gesture that counts. Everybody wants to feel that he has the support of his peers no matter how much dollar value this support has. And , we all see who votes us and we remember them and we remember them better if we see a certain name over and over. And what happens then ? We give back. And most probably we give back more than we receive.
And there's more. You can resteem my post. That could be more valuable than your upvote, because more eyes will see the post and more people can potentially vote it. Can you guess what happens when someone does something valuable for another person ? The other person gives back. And he gives back more. Hope you get what I am trying to say.
Wanna chat ? Do you really really want to engage in a conversation with me ? Leave a comment in a post. A meaningful comment. A comment like "nice post" or "awesome" are NOT meaningful neither welcome. Show me that you read the post and add to the conversation. If you don't have anything to say, it's all right, don't be forced to comment. Do it in another time that you would have something interesting to say. You will find plenty of opportunities to do so. And when I see you enough times in my blog then you can send me all the PMs that you want.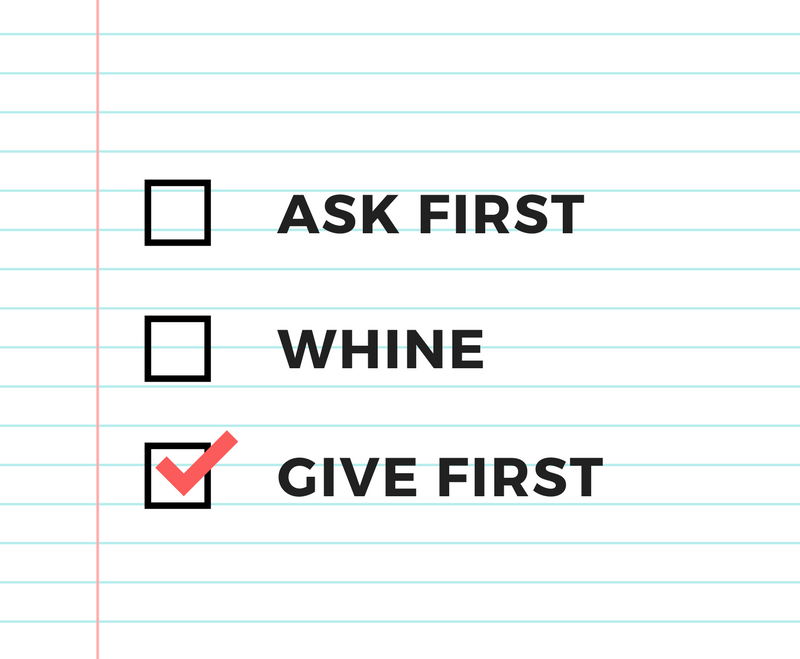 This is the secret of success in Steemit. Give first without asking and engage with other steemians. Simple as that . Give and you shall receive.
Be exceptional and no one will deny you
You may be new to the platform, you may have a little steem power , you may feel like a small fish in a huge ocean. It's all right, we all started from somewhere. You may see whales vote your friends and you get ingored. You may feel lost, disappointed and frustrated. Instead of whining about Steemit, deal with it. Life isn't fair, neither is Steemit. Instead of begging for a small vote, be exceptional.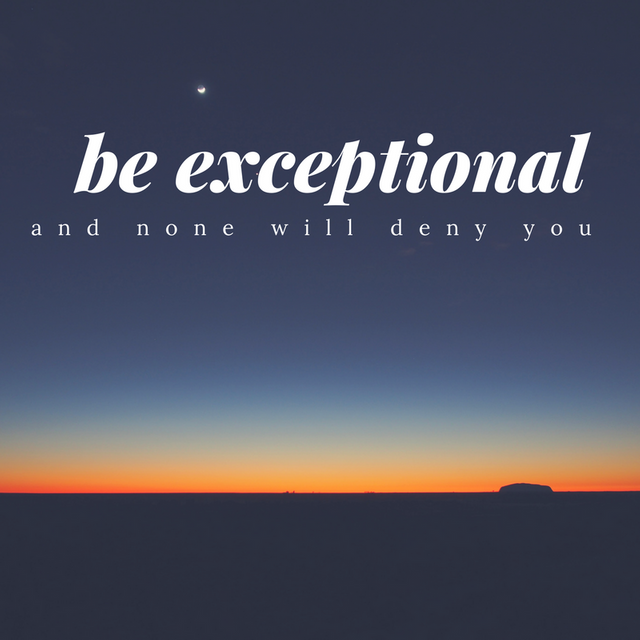 Be so good that everybody will notice you. Your friends write 500 words ? You write 2000. They post a photo? You post a photo from a pro camera and with lightroom editing. They make videos from their garage ? You make a video with proper lights and sound. I think you get the point. And I think I can hear you saying that I am new , I don't know this and that and my English is no good and …Stop it !!! Yes, you don't know YET … You can learn and you can practice and you have to be patient. You have to put on the work and you have to put on the hours. Do you want Flauwy's or Pappa-Peppers rewards ? Well, me too. Do you know how many posts and how many videos they published day in and day out ? They worked their @sses and they became exceptional and now they reap the rewards of their hard effort. And go check their first posts. They sucked. Just like my first posts, just like everybody's first posts. But they persevered , they consistently improved and they became awesome. And I sure they never asked for upvotes from any one. They EARNED them all.
Don't be a whiner and don't be an asker. Be a hustler !
Be patient, be great and in the end no one will deny you.
Be awesome and you will get what you deserve.
And until we all get what we deserve…
Be healthy, Smile and Steem.

Pictures made with free elements from canva.com