Contents in Steemit are classified by tags.
I am interested in What Tags Are the Most Popular in Steemit to see what are the people's interests in this community.
By knowing these, we can tagging our post more easy to make post popular and valuable.
As the result, they are about Steemit and Steem itself, about the blockchian such as bitcoin and ethereum, about the commonly popular materials in social mediums such as photos, life and travel.
Top 10 Tags
Here is tag rank.
Rank by the number of replies: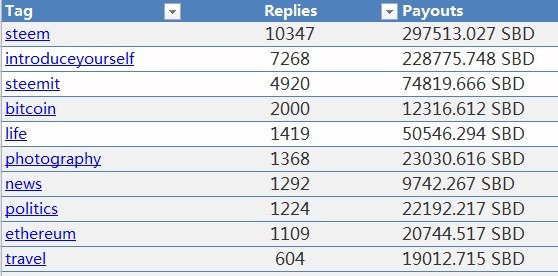 Rank by the amout of payouts: