This Quote by MLK Jr. Reminds Me of a Scene from Indiana Jones and the Last Crusade.
Even though you might not know what lies ahead you still take the step of faith. This is the scenario that lies before us as Steemit users. We are taking a step forward with faith that things will work out in the end. All drama aside I really love this platform and the community.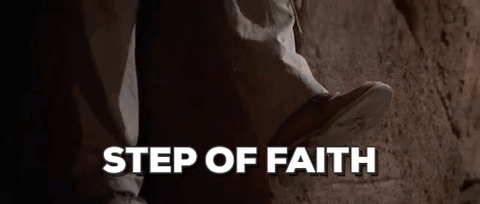 The Video "Leap of Faith" from Indian Jones and the Last Crusade.