My brother has suffered a serious car accident, I need your collaboration
Hello friends of steemit today I do not come with the beautiful post of which I had become accustomed to publish this time we are in my family having a bad time and in the same way I find myself very dismayed and sad but at the same time happy because my brother is still with lifetime.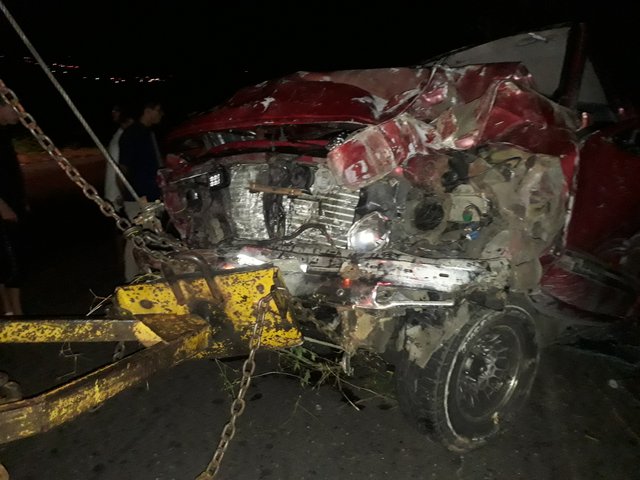 Last Friday, January 17, my brother José Luis was out of town, this motivated him to work, he is a vehicle electrician, at home we waited for him for dinner although we knew he could arrive home a little late because of how far he was I work at work, after 10:00 pm we were a little worried because my brother was not coming home and suddenly my home phone rings, it was a call from an unknown person who reported that my brother had suffered a car accident and had Considerate wounds how they had helped him but he was lying on the side of the road waiting for medical assistance, my mom was full of nerves and shouting that we should go that my brother had had an accident on the highway on the way home immediately we left Looking for my brother, it did not take long to get to the accident site from afar it was observed that it had been a great accident of f strong gravity when we arrived at the place we entered a nervous breakdown, of tears and without a doubt of fear because we didn't want to be told bad news about my brother's health, we ran quickly where my brother was lying and managed to look at us and close a little my eyes showed a lot of pain and I was in shock and stunned by the blow of the shock, I could approach and cross words with him, I said we are here How do you feel, are you okay? To which I answered a YES! Everyone called ambulances, fire department, police, any agency that could give us relief to move my brother but they did not arrive, until the moment they arrived all at the same time it was there when I could observe the magnitude of the accident since they were helping my brother at that time the ambulance staff.
Two vehicles had been involved, a blazer truck and a Niva Lada brand vehicle which was in a gas line next to the highway, at first I began to observe the vehicles and was heard among all the people that the accident It had been very strong that it had been a miracle that my brother was alive, "Miracle for which I thank and thank God every day of my life."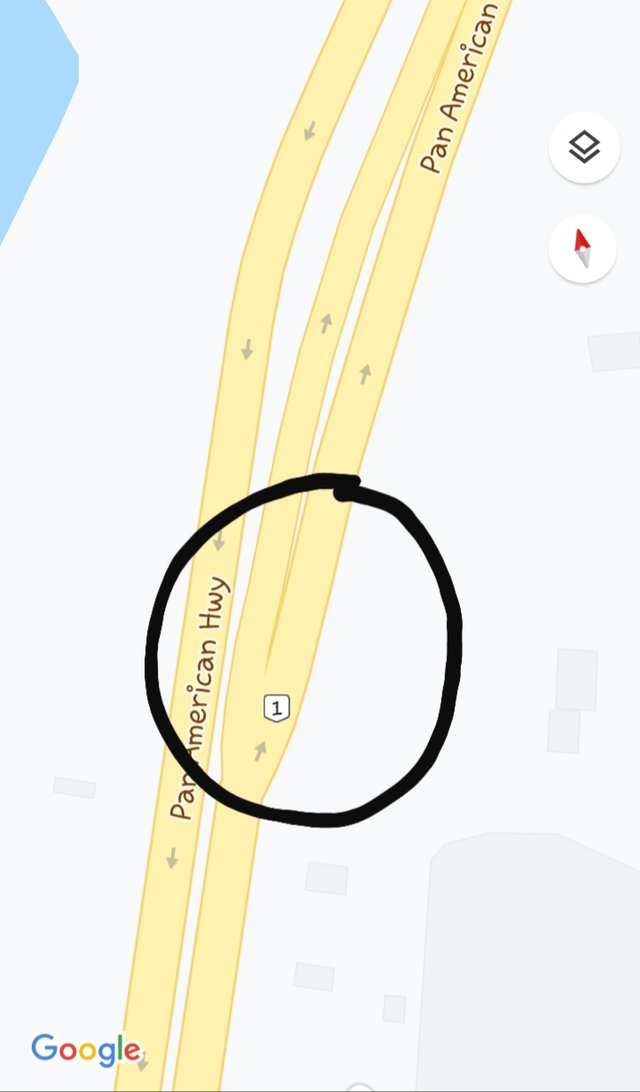 Due to the lack of lighting and lack of visibility on the highway because there is no public lighting, my brother could not observe a fork in front of him, which caused him to collide with the fork and the truck will tip over and leave in the direction to the vehicle that was in the gas line.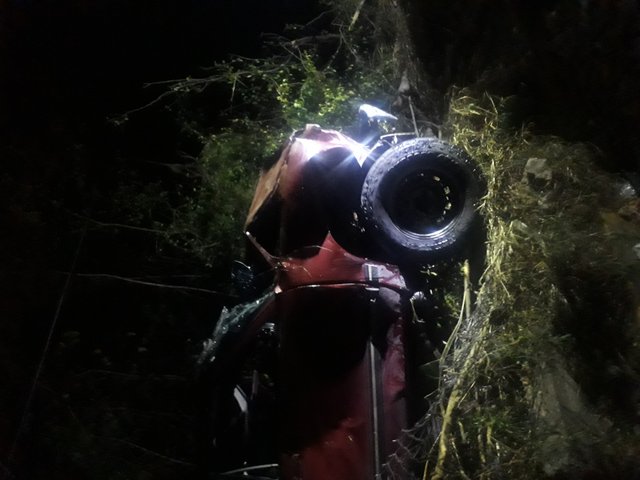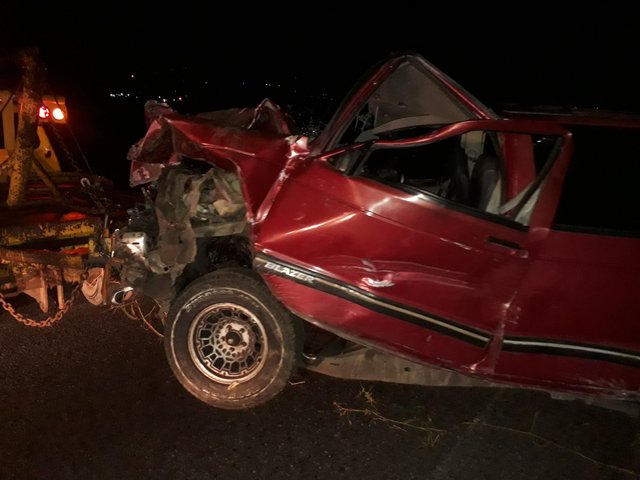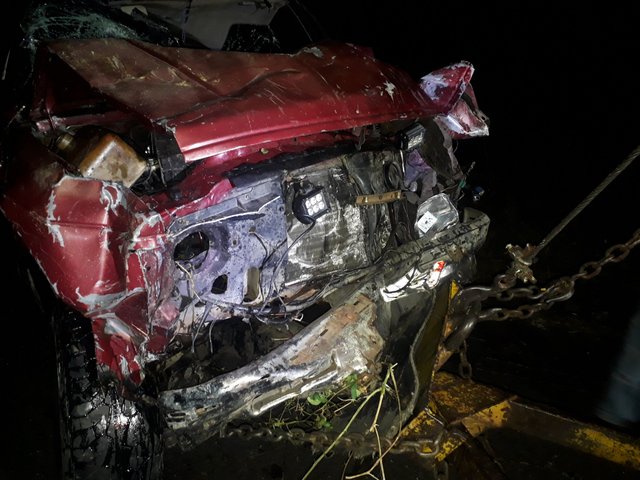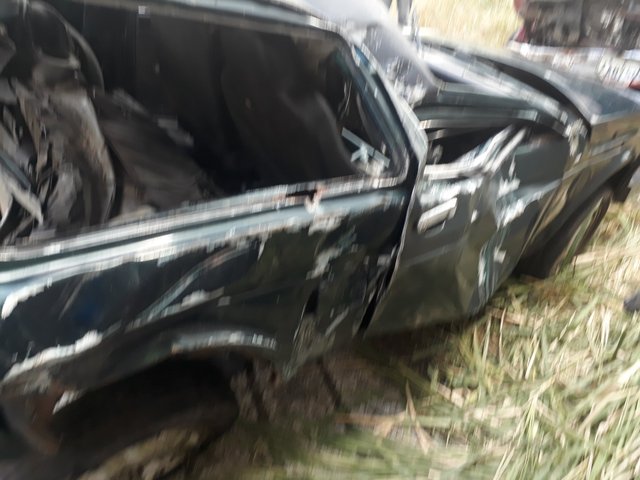 My brother's vehicle that overturned on the side of the highway and the gasoline-tail vehicle overturned in the same way.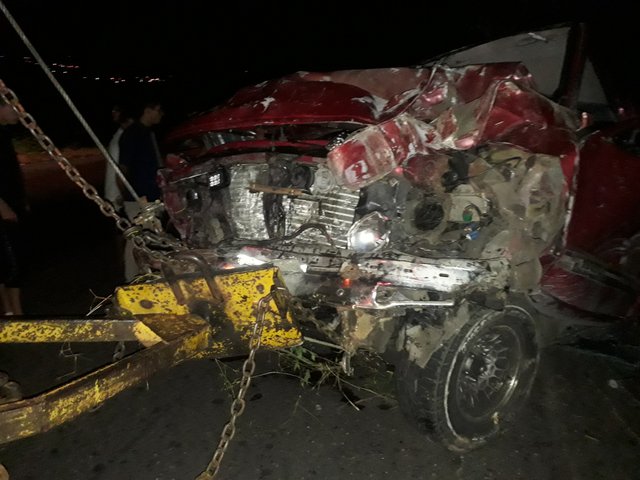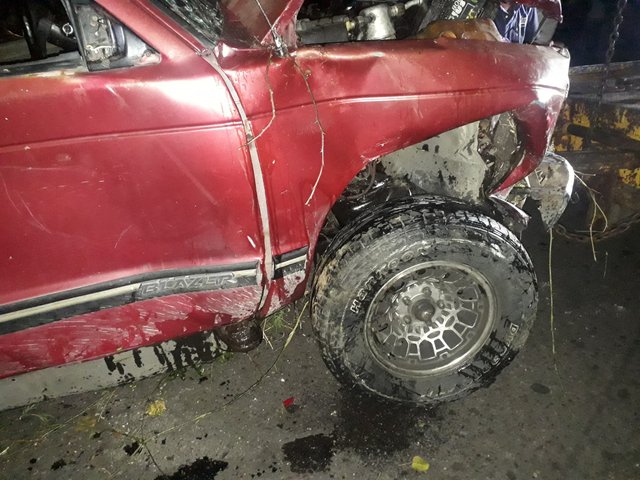 At the end of the conversation and solution of the security forces to mobilize the vehicles for fear of being helpless by other people, I moved to the hospital since my brother was with strong injuries throughout his body was being treated by general practitioners, traumatology and neurosurgeon To have a complete diagnosis of his body, we had to take him from one hospital to another to perform a head tomography as well as X-rays of his entire body which were of high monetary value, all of which were charged until mobilization by ambulance in dollars or Colombian currency, they are in our country Venezuela (something illogical but real).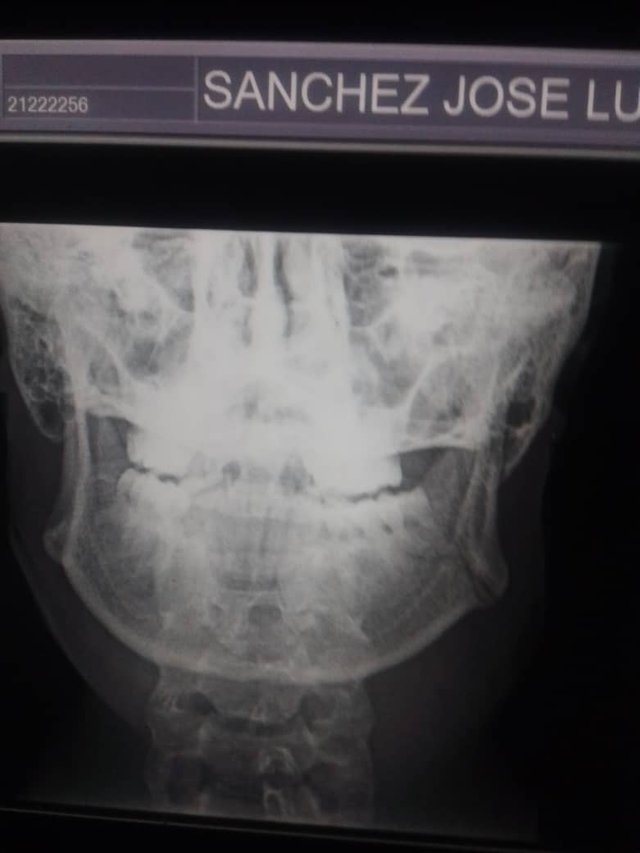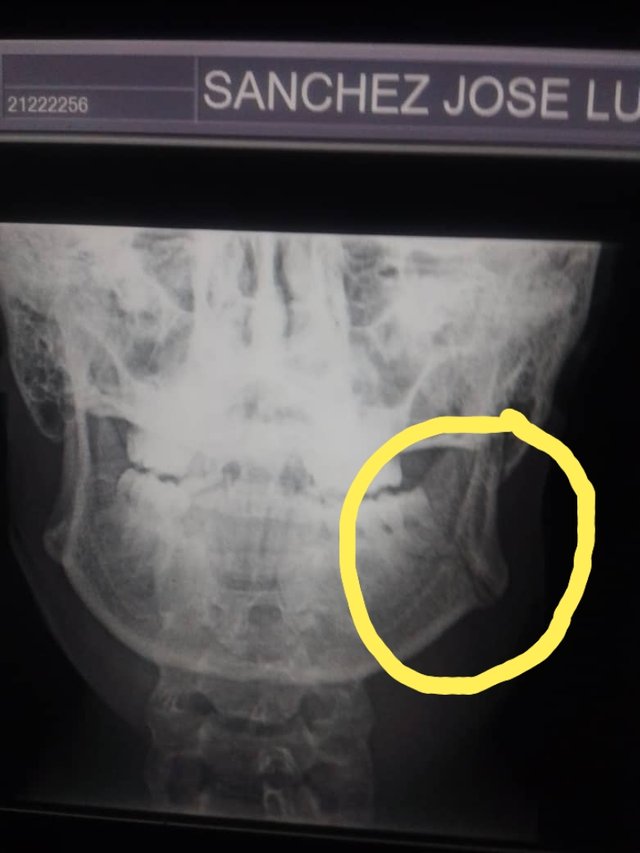 Once again, when he was taken to hospital, the doctor decided to immobilize his arm because the fissure of the radius and partial detachment of the wrist were observed in the X-rays, as well as a rupture of his jaw; He was given painkillers for his mouth and that night he was held in hospital under medical care and observation.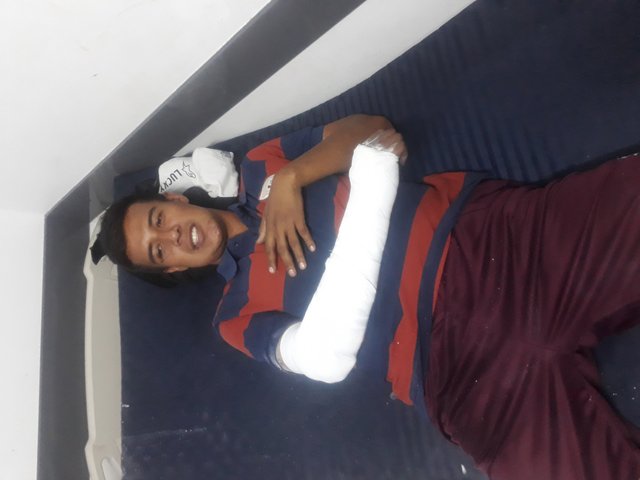 The next day while the doctors decided if my brother needed some more exams or to be assessed by another doctor, we went to the traffic officers to observe and see the vehicles as they had been and look at the surprise of those vehicles as they were: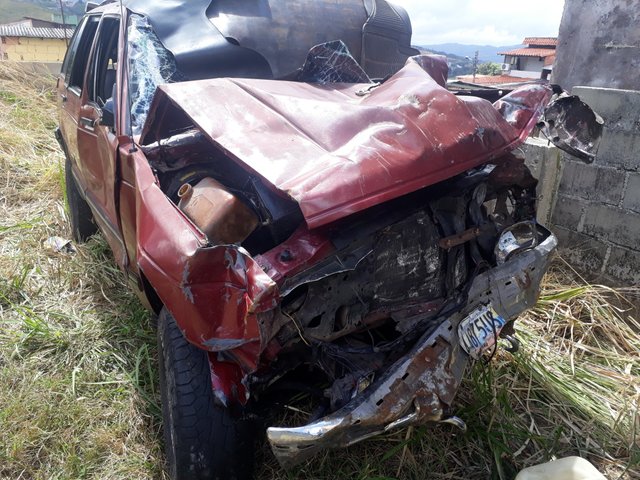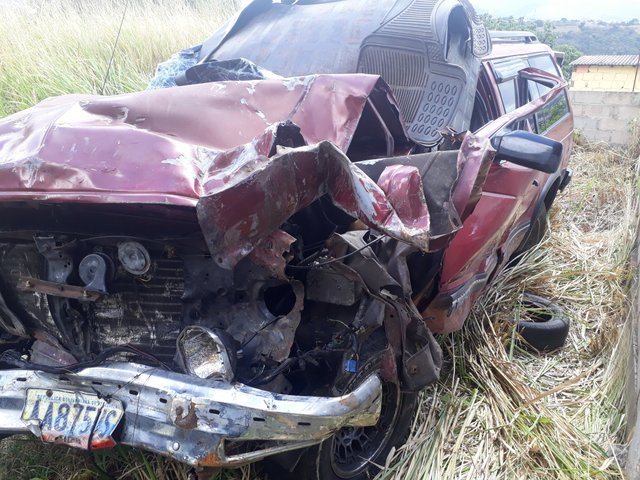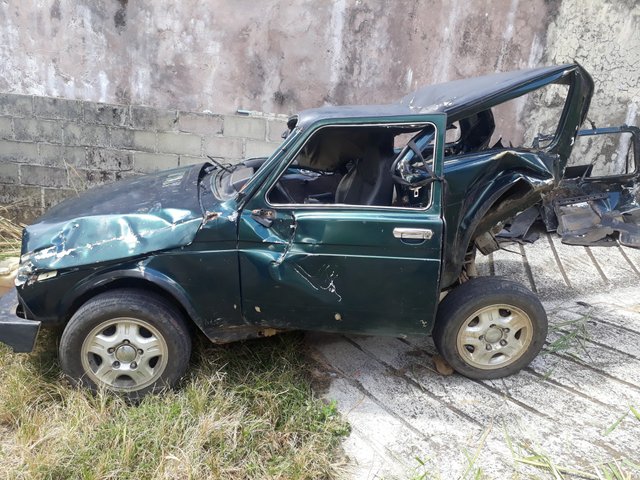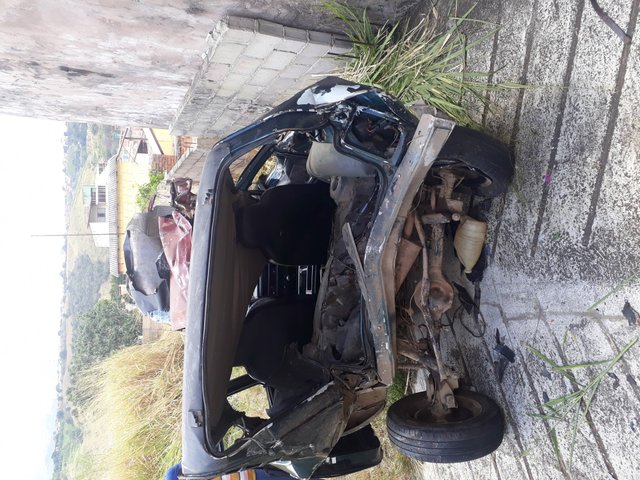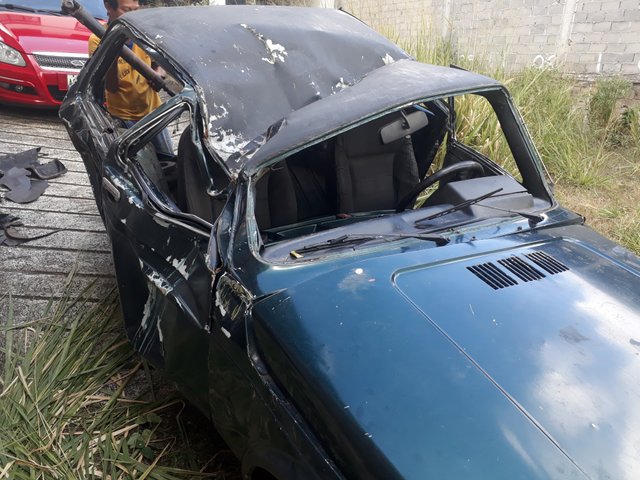 It was a miracle that my brother will manage to get out of that car accident alive !! The vehicles were completely destroyed, none can be repaired, they were totally lost, we had to take care of the other vehicle that my brother had crashed and the owner asked for the sum of 2300 dollars to compensate the value of his vehicle struck.
We did not have the money because we are not people of Money we are of scarce resources but this did not matter because we were happy that my brother although he had many bruises and one more arm his maxillary party was still alive and that was the most important since the material was recover but life does not.
In recent days we have not spent a doctor in a surgeon in a surgeon trying to see what is best for your face, we first take a tomography of your face.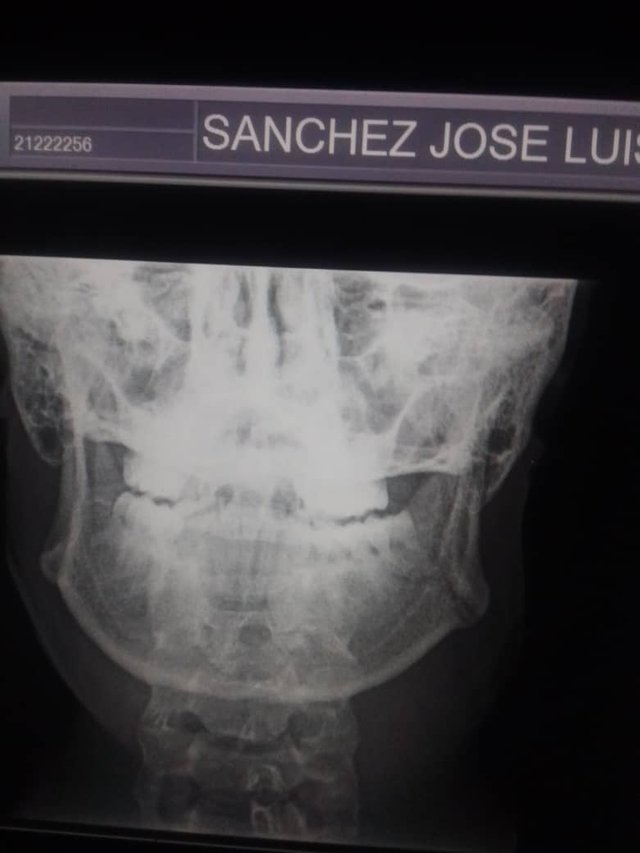 The fracture in the lower left part of his face exactly in his jawbone is very noticeable, as seen in the tomography:
The surgeon asked for a 3D tomography to better appreciate the fracture and we were able to raise the money among several relatives and last night we had it done: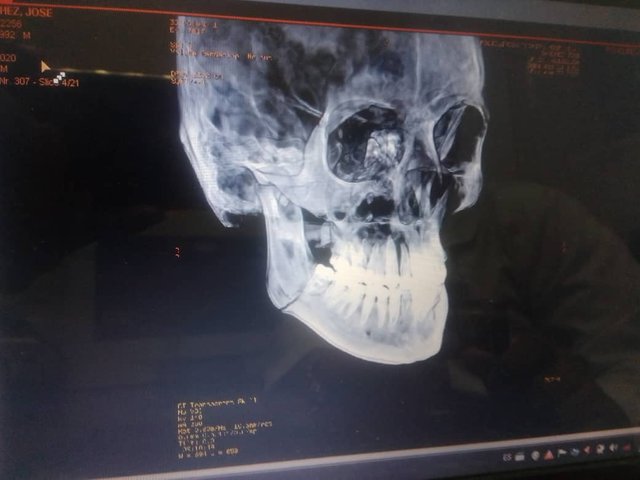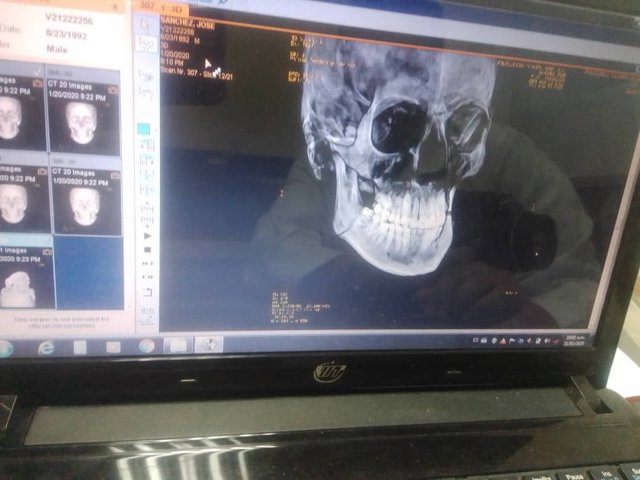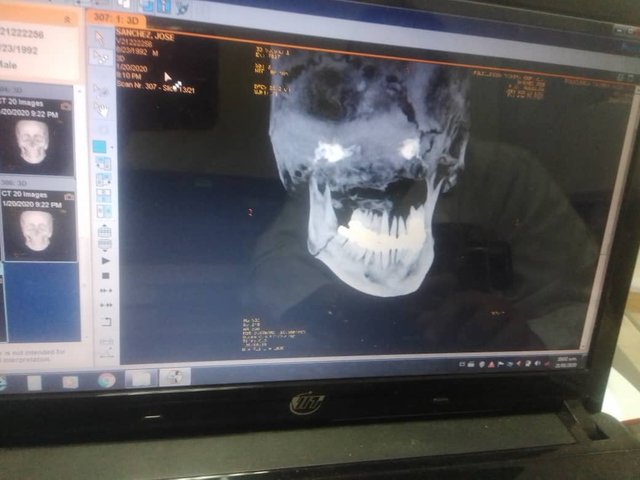 The fracture is also observed and it is observed that it is strong, so it is necessary to perform an outpatient operation that merits the placement of 4 platinium screws plus two wires that fix the jaw so that it can heal and re-weld in its correct position This operation is around 2000 dollars, money that is too much for the economic situation in which we find ourselves, it was a situation or an evil that my brother did not look for but that destiny put him in his path just like us. We are still happy because he is still alive because he can enjoy his son and his wife for much longer. Because if we see the photographs, maybe the accident or how the vehicles were, we can say that maybe it would not be alive because it was a very strong blow.
We continue among all family, friends and relatives making money collection to pay for the payment of medicines, doctors, tomography and in turn for its operation since it must be emergency before you can get an infection due to a bad healing.
If any of the beautiful people in this community want to collaborate with my brother, we will be eternally grateful to you. Any penny, any dollar is of valuable help to us, we continue to trust in God and in the heart of every person who has contributed to my brother's health. I will update you every day of my brother's health status. Greetings and thanks for reading and collaborating.
Pd: While making this publication, a family friend wrote me a message telling me that my brother's was very commented on even on the TWITTER social network where the night of the accident several people had published and commented on it: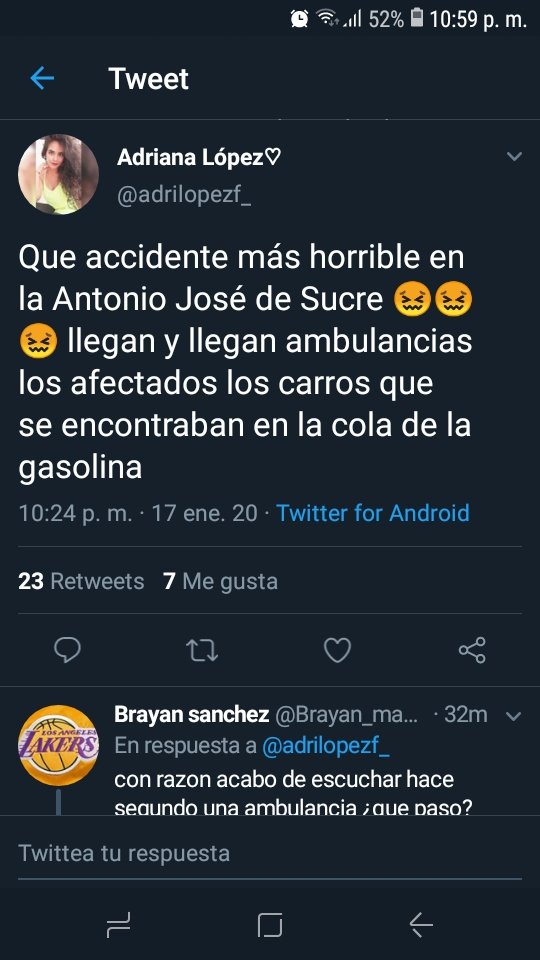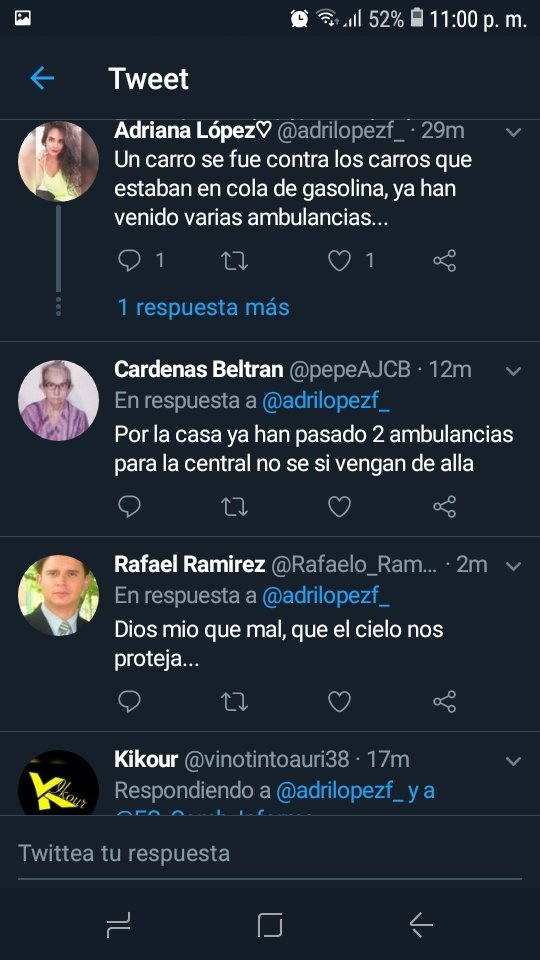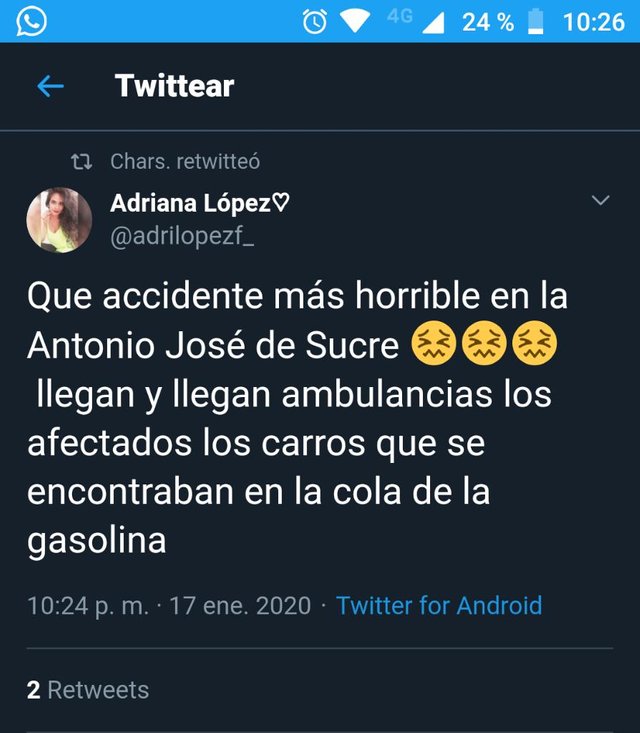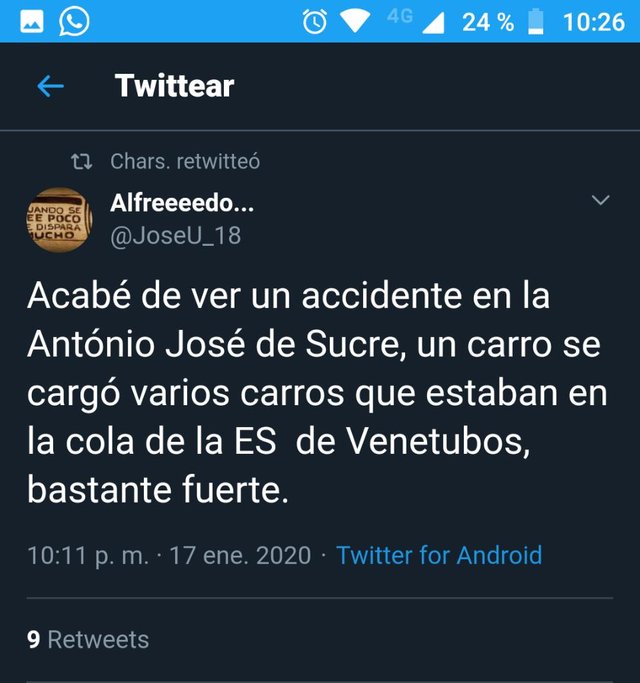 Help me please