Working n Steemit
Its been two year , i have worked on steemit. i am grateful to be a part of it.Want my whole life to stay with it. i hope it will make my career also. i don't know how much i need to do hard work for my success in steemit.
i want to be a good blogger since i understand about the blogging. I don't care if people don't like me as a blogger because in my country, people like only officer and doctors. They are the one who people gave much respect.But they don't know there are lots of work are running in the whole world.i hope people will recognize what i am saying. hoping to say people that, i am a blogger.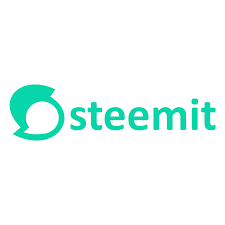 I started it from my first day at steemit. The first few day was really great for me. My cousin told me to start blog on steemit . steemit can give us money for our blogging. It gave me interest on steemit and then i started research on blogging. After a research of this, i thought , i can work on that. So i started work on steemit . Everyday i got support from my seniors on steemit . i start to love this website.I thought , it could gave me a bright future. I worked about a year
regularly. i was really happy and in good situation on that time.
After a fall down of steemit , i brokked and stop working on steemit. I got to much upset on that situation. The rate of the steemit low down.
In first moment i earn about15-20 dollar a month. but after low down of steem price, i earn upto 2-3 dollar . that's why i leave that. but i am still not in work like past. Again 1 year later. started working on steemit but this time the rate is still the low rate.so i started working again without hope. i think if you don't take risk ,it will not help you in the future. so take risk and don't think of future and work hard. i hope god will give us success of our work.
I hope you like my blogg.if you think i make fault,please comment me about my wrong. take care and love you all.
happy steemit.