Vote Value Update | Delegations Update | Up Votes Given
The new up vote bot @greengrowth continues to improve. We have existed for around a week now. Already we have started payout out the delegators a generous return.
Remember this is a new up vote bot on Steemit, the chances of getting a generous 20%, 50% or even 100% vote a still very high. Many users are getting the full 100% vote.
Obviously we want the bot to be used to help the #livesustainability community to grow. So please drop by, have a look at the wallet to check recent transactions and send us your bids for an up vote.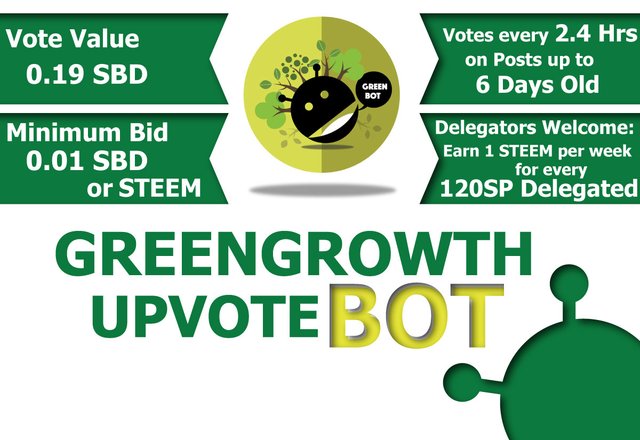 Current 100% vote value is 0.19.