Nearly two-thirds of trading in bitcoin cash was being done in bitcoin, and about 43 percent of those transactions were conducted on Bittrex, according to CryptoCompare. U.S. dollar transactions in bitcoin cash accounted for 22 percent, the site showed.
The original bitcoin traded Friday nearly 3 percent higher at $2,894.91, holding near Tuesday's highs, according to CoinDesk. Bitcoin hit a record high of $3,025 in June, briefly more than tripling in value for the year.
Rival digital currency Ethereum traded 2 percent lower near $219, according to CoinDesk. Ethereum has surged more than 2,000 percent this year.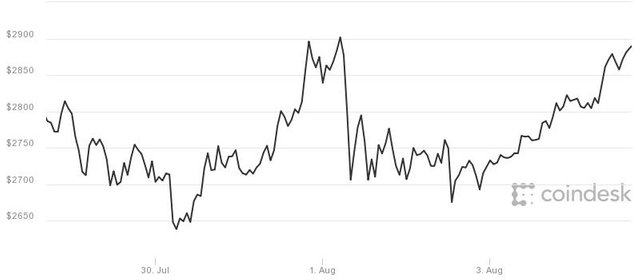 Source
CNBC NEWS:
New Bitcoin Cash Crashes 30% Friday In Volatile First Week