Discovering steemit #1
Steemit, is the ideal portal where all the people who so wish can shine their virtues, share original and unique content, make friends, learn and earn money, among many other benefits. But to make a successful job you need to dedicate time to Steemit. I tell you this because when I started in this world, I found it difficult to understand some things, that is why today I decide to share my knowledge.
Once you register with Steemit, it is very important to know how the page works:

Trending: Are all publications, which have reached the highest number of votes (translated into money), and comments. Most of these publications are of interest to the entire community. As new projects, information on platforms such as Dtube, Dlive, Dmania among others. In trend you will see the most top of the labels.
New: All publications appear, just mounted on the page. After you make a post, you will realize that it will appear in the section again, for a few seconds. Since there are many people posting content, in seconds.
Hot: When your publication has obtained a number of votes and significant comments. Putting it as potential content to be in trend.
Promoted: Once you finish your publication, under the right you will see a promotion tab, where you can pay a certain amount of money to publicize your publication and be seen by more people, so get more votes and comments. Not always ensures that your post is liked by others. The important thing is that it is an original and interesting content.
All Tags: All the available tags appear on the page. This is very helpful to search for specific content or to know which ones to use in your publication. It is important to know that when you make a post you can only place five labels, which must be related to the subject. You can not talk about cars and put the Food label, which is for food. Also if you like topics related to photographs, you can go to the corresponding tag and you will find all related publications. There are personalized labels according to the author. It is important to be clear about the issue of labels.
Food topic: #food #photography #life #blog (You do not have to use all five labels)
Cryptocurrency theme: #cryptocurrency #crypto #blockchain #news #steem or the currency you are explaining.
There are labels for all themes and all tastes.
Links:
My feed: You can see the publications of all the people you follow.
My Blog: It takes you directly to your blog.
My Wallet: It takes you directly to your wallet.
In the upper part on the right you will see three icons, a magnifying glass, a pencil and your photo.
Magnifier: you can search for users or specific content with certain phrases.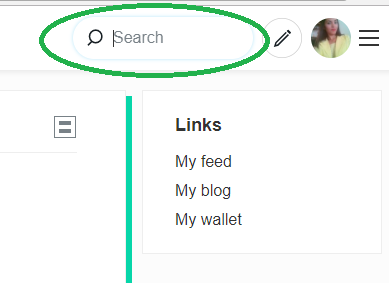 Pencil: It takes you directly to assemble a new post.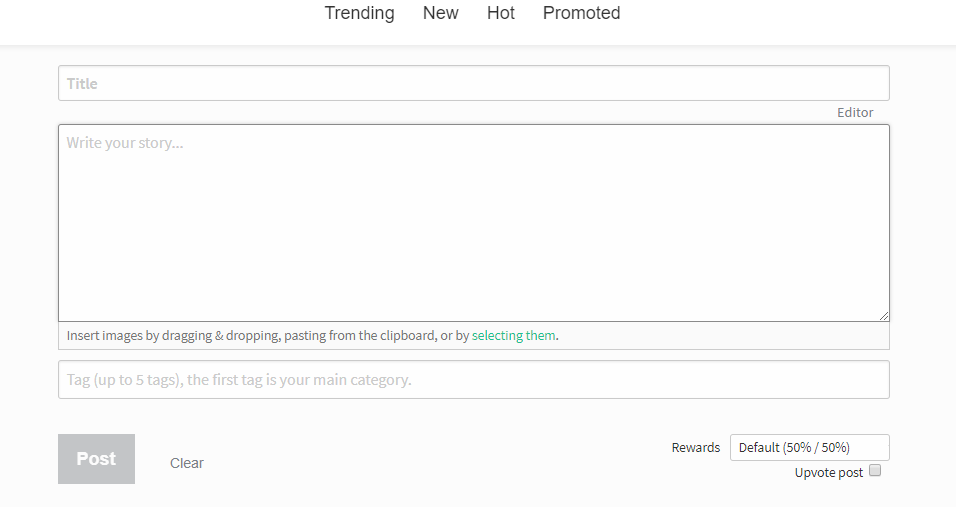 Your photo: It displays several options such as your blog, passwords and settings.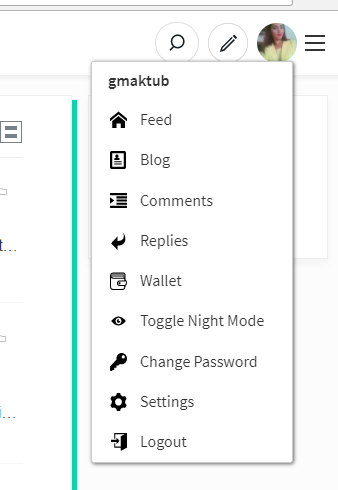 Steemit is a blog with a lot of material to discover, and so that I do not forget anything I will write several posts, where I will explain in a simple way everything they want to know and that at the time I did not know either.