And so we begin my CTPTalk and Steemit Journey!
Hi!
My name is Rob Gehring, and here is my online marketing story.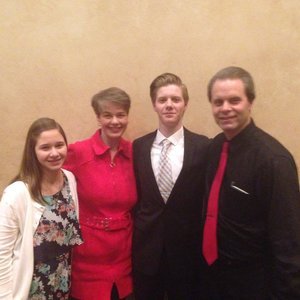 Above is my patient wife of 23 years, I'll get to that in a later post. Also my son who is now 22 and my daughter who will be 17 in February. They are a great and supportive bunch; and have allowed me to pursue my passions even when I fell on my face. Like great families do, they help pick me up and point me forward on my journey to learning and earning.
I began my online career in 1999. I was a successful Retail Manager for a Major US retailer but got an itch for a side income so joined a company called DHS Club. 20 years later I'm still around, they are still around (Called Club Shop Rewards), and I no longer work for that Major US Retailer. Whom do I work for? Well, I work for myself as the owner of Trafficleads2incomeVM. I think as I write this that I will write my whole story here over time. Next story will talk about the story of my first upgrade and commission earned. It's a good one. So let's take a break and I thank you for reading this and I'd love to hear your comments and suggestions.  I am building a list specifically for my ClickTrackProfit Family who love to chase unicorns. Click HERE to subscribe. You can also check out my means of contact in my signature and I wish you a great rest of your day or night. God Speed and to Your Massive Success.
Click HERE for Part 2
Rob Gehring - Owner and Admin of Trafficleads2incomeVM, The TL2IVM Ad Co Op, and Leader of Team Massive Success
Click HERE to connect with me