Hi my dear Friends... It was mentioned in the local newspaper that today, the 2nd September is the World Coconut Day... :)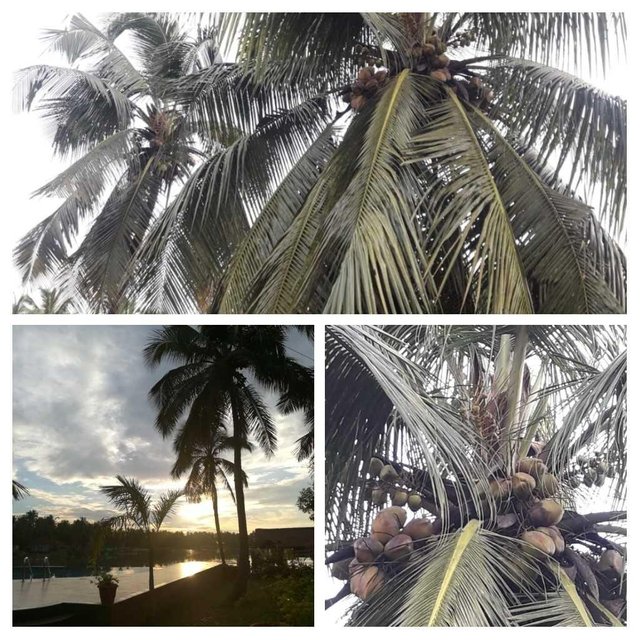 For us, I mean for South Indians, coconut has occupied a fairly good place in most of our cooking. Especially in the states of Karnataka and Kerala I can say that we don't know how to cook if there is no coconut at home!
As everyone knows, water of a tender coconut is very good for health, which contains a lot of nutrients. Even the coconut oil is much good, when compared to other vegetable oils. In Kerala people use only coconut oil for all their cooking and this may be the reason for their good health.
This oil also works as a very good moisturizer for all types of skin, and is used in the making of so many cosmetics...
Every part of this coconut tree is much useful in someway, and hence it is called 'Kalpa Vriksha!!.'
In my childhood there were coconut trees in everyone's compound and now because of the urbanization people just want to keep these trees away, though the fruit is much valued in everyday's cooking.
The price of a coconut in Mangalore is now between 30 to 50 INR, depending upon it's size. And the price of coconut oil has already crossed INR 300 per litre!.
So if there is some place around our home, or at our work place, let us plant or let us atleast encourage to plant a few coconut trees, which will be much useful to us, within next few years or atleast to our next generation!.
So my dear Friends... Plant a tree and let it be a coconut tree, wherever and whenever possible.... :)
Today is also Krishna Janmashtami day. Will come with a food blog tomorrow, as it is already late now... :)
With much love, @geetharao...