SoftFork 22.8888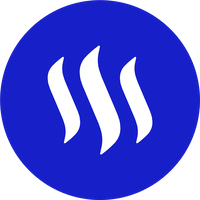 This is one thing that is being written a lot about, many people on Hive are very pissed off about it, some witnesses on Steemit don't like it and I too don't like this even though I can understand why it was implemented. To people at Hive I will say one thing, if you have moved from Steemit and actually loathe this place what you should do is stay at Hive and work at making it the great place you want it to be. Don't come to Steemit to bash Steemit, to spam posts, to milk rewards, to circle jerk and overall be an unnecessary nuisance, this is really acting like a butt hurt child.
As for Justin Sun, just get this soft fork out of the way, you too are acting like you are butt hurt, and stop pretending this was a decision taken by the top witnesses, you should have figured out by now that we all know you control these witnesses, just as @ned controlled the previous witnesses. I think what you should do is implement a soft fork where you provide a two week power down just so the people who have moved to Hive can get out of here as fast as possible. After those two weeks you could change the settings to maybe four weeks with the ability to power down exactly whatever amount I want in a week as long as it is 1/4 or less of my Steem Power.
For the Hive people I will just tell you one thing, you have moved on, don't worry about Steemit, if Steemit crashes and Steem becomes a shit coin, or if Steemit succeeds and all of a sudden we again have an $8.00 Steem, that is no problem of yours you have moved on, what you have to do is get Hive to succeed in ways you yourselves couldn't imagine. For now just look at how fickle Hive is on the markets, right now it is at 86 place at coingecko and its price has plummeted to less than 13 cents. That is what you should worry about, work to stabilize your coin's price, just forget about Steemit, it is no longer your problem.
Another thing I have been thinking of is the @freedom account, everything I see makes me think @ned is the owner of this account, if this is true, neither Steem nor Hive have gotten rid of him, which is what most of the complaining has been about, his bad management and his crooked ways, well that is just a thought I had, could be or maybe not.