While Steemit is incredible in many ways, it is unfortunately not immune to liars, cheaters, scammers, and thieves. 
Stories of scammers are becoming more common on here, so it's all the more important to stay vigilant and alert one another to potential threats on our beloved Steemit. It is up to US to protect each other! 
Yesterday Steemit.chat user @steem. (with a period) contacted us via private message, representing themselves as the Steemit account @steem (without a period).
This user sent the unsolicited message that for the low, low price of only 15 SBD, they would give us their 100% "high vote value" upvote.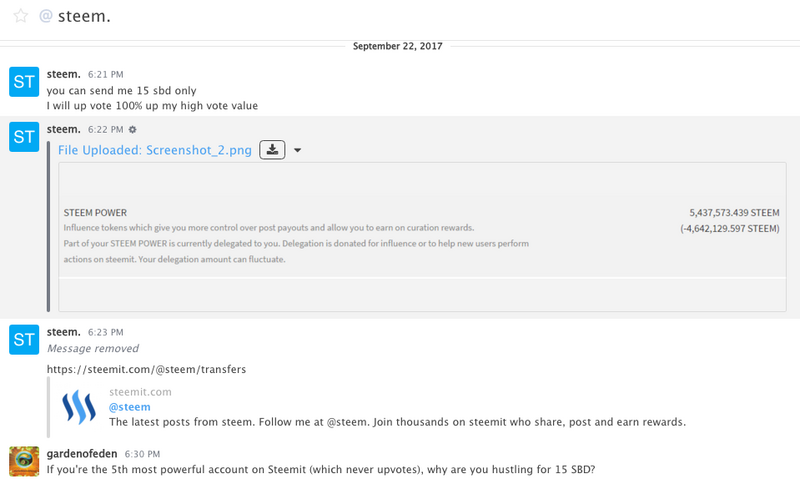 For anyone unaware, @steem is the 5th richest account on Steemit. Why on Earth would they need to beg for peanuts from random users??
We're encouraging everyone to have a serious think about these things should they happen to you - QUESTION EVERYTHING!!! 
We called them out and have yet to receive a reply, so now we're going to call them out here on the blockchain, hopefully make some $steem from being honorable, and use the funds to serve more people than ever before - because that's how we roll.

It's disappointing to see an increase of scammers & spammers on this platform, but we'll stay focused on the positive, keep building the world we want to live in, and trust the universe will sort out what everyone deserves!

~*~Blessings~*~