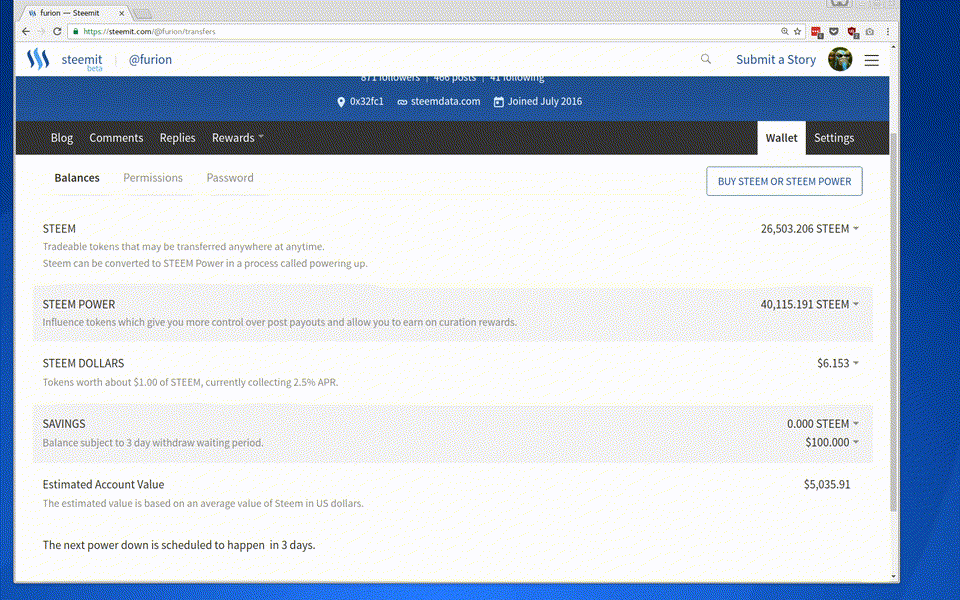 Today I am canceling my power down, and re-powering up my liquid STEEM.
Furthermore, I am making a public pledge to:
Keep STEEM block rewards from by my witness powered up
burn or decline blog posting rewards
But why?
Getting into a prestigious club of top 19 witnesses is hard. It takes a lot of time and dedicated effort. It takes initiative to start new projects, and discipline to keep at it and deliver.
I fear that once in, complacency might kick in. I might get lazy.
This is why I am rigging the game for myself - by abstaining from short term profits,
I am forced to not only keep my game up, but to improve it. To think of new ways to help the community and the platform succeed.
This pledge is my tool for aligning my interests with long-term success of STEEM.
Instant vs Delayed Gratification
What is worth more - a guaranteed couple thousand dollars today, or a potential for millions in the future?
Taking Risks
I am very grateful to be in a position where my income covers my basic living expenses. This enables me to take this risk without fear.