Useful Steemit tools for newbie
Following is a couple of tools that I use the most during my days in Steemit. By no mean this article is for the advanced users, however any comments and suggestions are utmost welcomed.
---
steemd.com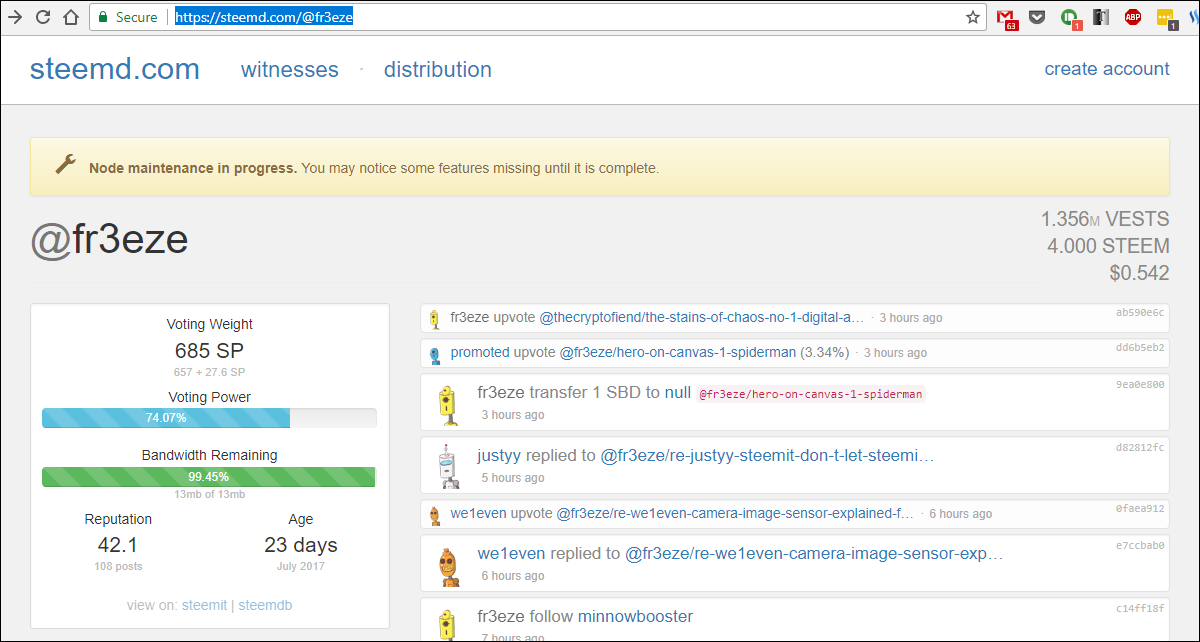 Created by @roadscape. Input the URL as https://steemd.com/@yourusername to show your Steemit blockchain.
This is the tool I always keep it on as my first tab on the browser. I love how this tool presents an overview of your Steemit account. At a glance, I can tell what is my current voting power, reputation, age of account, and most importantly you can see all the interactions with your account. Since we still lack of an efficient notification system, I still relying very much on this tool for latest activities notification.
For those who still don't have a clear idea how blockchain works, the activity list serves as your account blockchain. Including what you have upvoted, resteemed, who has followed you, commented you, and so on. This chain of activities are staying forever in the history, they cannot be modified, and the history is public for everybody.
---
steemstats.com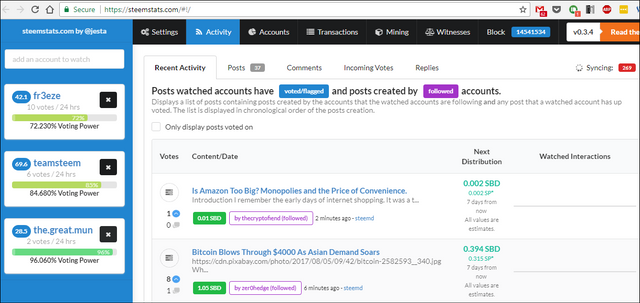 Created by @jestaThis. You can have a list of user to monitor.
This is the powered version of steemd.com which I've discovered not long ago. There so many information provided in this tool, namely:
Recent Activity: Posts watched accounts have voted/flagged and posts created by followed accounts.
Posts: All of your post, with deeper information like reward distribution breakdown and weight of every vote in a post.
Comments, Incoming Votes, Replies: Works in a similar way as steemd.com
-Many other features like Mining and Witnesses for the insight of what is going on in Steemit in the backstage.
All in all, this feature rich tool may be informative but it may be potentially overwhelming for a newbie.
---
steem.makerwannabe.com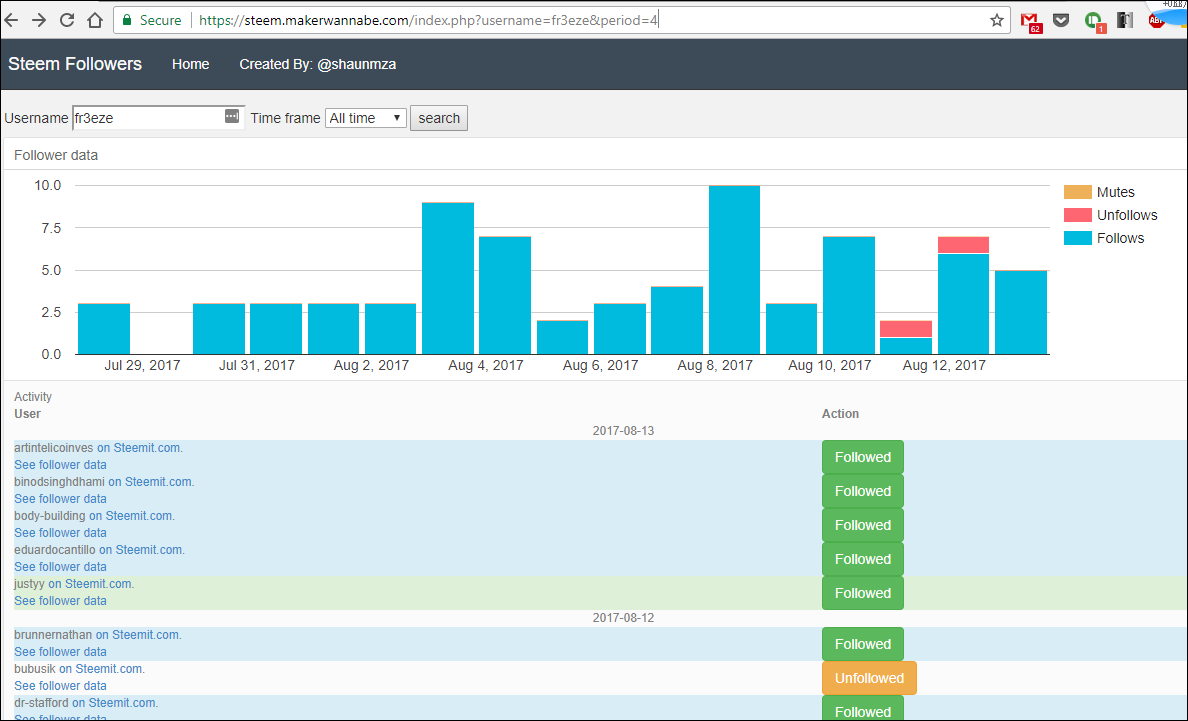 Created by @shaunmza.
This tool focus on the follower management. Ultra useful as a "performance benchmark" how much followers you have gained/lost. Together with your particular activity on a specific time, you may be able to analyze what is the followed impact.
For example, if you keep resteeming posts yesterday and found out you have just lost 10 followers on the same day. This may translate to your followers do not appreciate too much of your rapid sharing.