To Autumn Highland(秋の高原へ)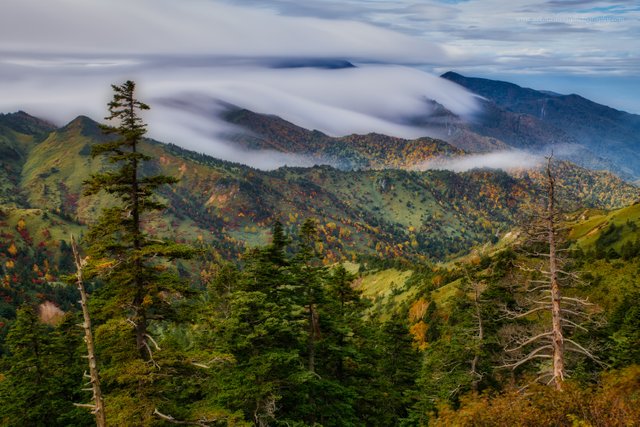 utumn is of the most wonderful season in the year .
Here on Shiga highland which is in Nagano, Japan ,
a beautiful fall color is spreading all over the mountain .
I really lucky to be able to see this view every year cause I'm
living this beautiful place ,Nagano.
長野県の志賀高原に秋が訪れました。
山一面に黄色やオレンジが広がり
幻想的な雰囲気を作り出しています。
台風の前なので雲の動きも速く、そんな様子も
表現してみました。
本当に素晴らしい場所に暮らせていることに
感謝しています。
皆さんも是非紅葉を見にいろんな所に
行って見てくだいね!