On the ridge (稜線で)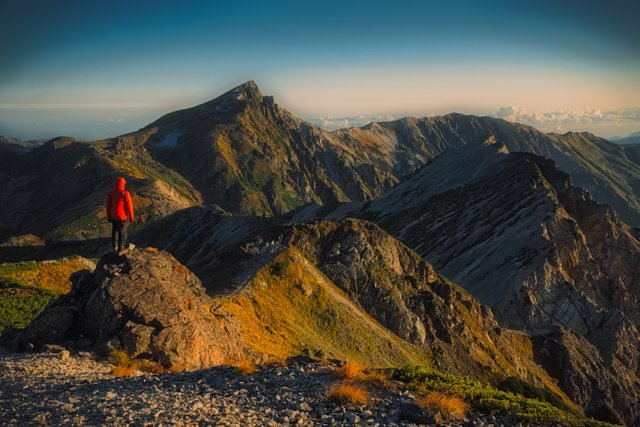 When When you stand on the ridge , what would you feel like ?
You would think how long it is going to be till you reach the top of that mountain ?
It's not just beautiful , but there is something more .
Coming up here is not an easy one but once you come ,
you would feel something different.
長野県北アルプス、白馬鑓ヶ岳中腹より白馬岳を眺めてみました。
こうやって稜線に立つ時あなたならどんなことを感じすか?
あの山の頂上までどの位かかるんだろう?とか。
この山の景色は美しいだけでなくそれ以上のものを感じさせてくれます。
ここまで来るのは簡単な道ではありません。しかしここに来ることが
できたなら、これまでと違ったもの(下界では感じなかったもの)を
感じることができるでしょう。