フルーティーな木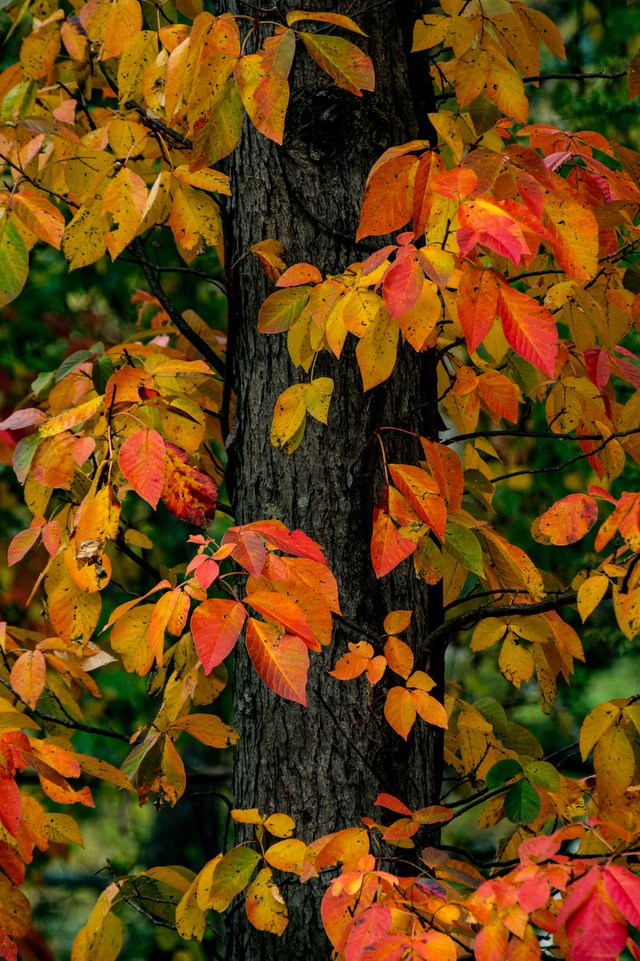 I really love beautiful fall leaves twining around the
trunk .
It's really interesting to have creative perspective on
autumn landscape photography .
Not taking a wide panoramic view but just focusing on
something like this is very fun .
What else can we find ? Let's go out on the mountain !!
紅葉の時期はこんな写真も楽しめるので
イイですね!
紅葉を含んだ大きい、壮大な山の写真もイイですが
こうやって木の幹に紅葉が絡みついた
面白い絵もまた秋らしいです。
独創的なものの見方を試していくのも
秋の風景写真の楽しみの一つです。
さて他にはどんなものを見つけられるでしょうか。