Hello Steemers!
I'm really excited to let you all know that from now on I will go Full Steam on #Steemit! I've been planning this for a while and now I'm ready to let you know that I will start selling some of my products with the #Steemit logo on them and with an explanation of why people would like to join Steemit.com!
I'm currently selling around 30,000 units a month in over 200 Retail Stores throughout Mexico, but I will soon reach 100,000 units per month in over 400 Retail Stores and Gyms.
This is how the product looks like in the stores:

This is how the product looks like: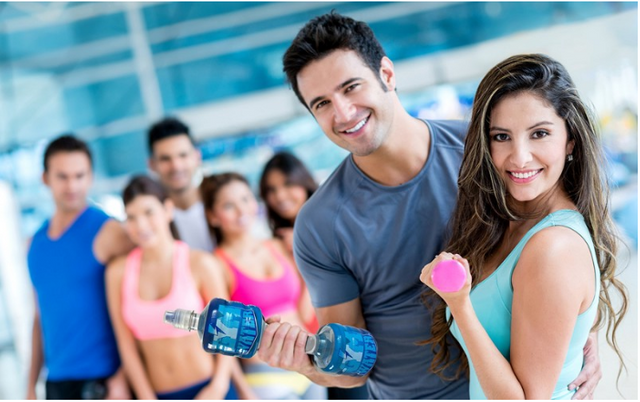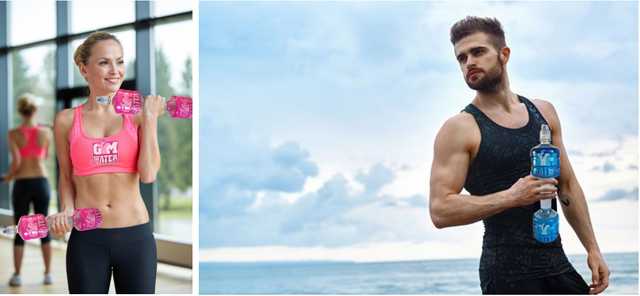 It's selling a lot because it's a water bottle in form of a Dumbell and currently we're selling alkaline water in two different designs a blue bottle and a pink one, but we're expanding the line of products to include flavored sports drinks.
We're currently selling in Farmatodo with 112 Stores, Sanborns with around 200 stores (we've been there for barely a week now and not yet in all of them) and Sears who have around 70 stores but we're barely starting to have our products available. The displays I'm showing you are actual Sears Stores and it looks like we're going to put the same.
The new Gym Water Sport
And the proof of the new Gym Water Sport with publicity of Steemit are the following pictures of the design we'll make. It's all in Spanish for the Mexican Market because we're new and we're not exporting yet but I'll sure try to export as soon as I can!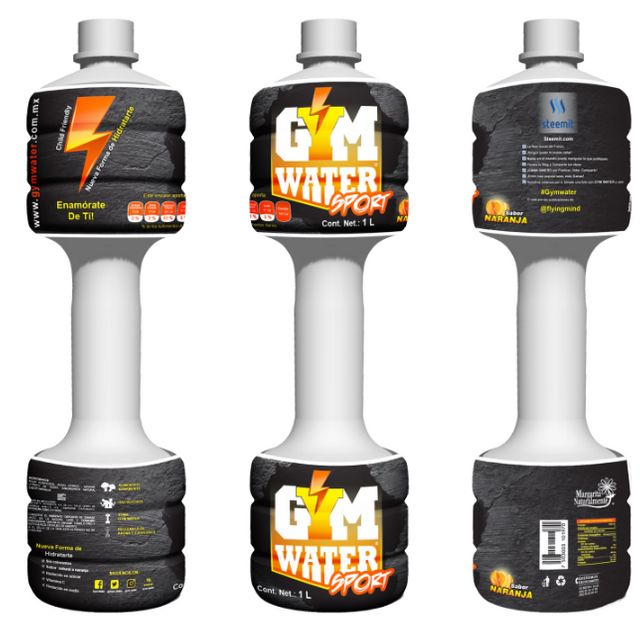 Each water bottle will be a mini billboard explaining why people should join Steemit.com!
I´m really excited about the future that #Steemit.com can bring about and all that with time can be achieved with it… A social platform that pays you, that no one can silence, that no one can stop and which is a great way to push humanity's greatest ideas forward!
I will be letting you know whenever I start selling this in new retail stores so that you can have an idea of the impact this campaign will start having in Mexican participation in #Steemit. For more information about #GymWater , please follow us at: Facebook, Twitter and instagram
I hope we can all make a better world by ourselves and with the help of Steemit