Currently if you choose to share via twitter, which I advise you to do as it helps your posts and steemit itself. You will get a pop up as seen below, with the title and link, followed by steemit.

---
---
---
I would like to just change that slightly to something like this below.
---
---
---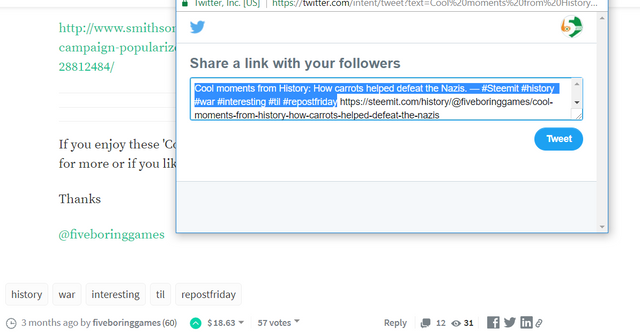 The only difference would be to add a hashtag to steemit, and add in all the tags from the post you are sharing, all of which are also hashtagged (can I verb hashtag?).
Something similar can be done for sharing on facebook and linkedin.
Not sure how to pass on this suggestion as this post will likely go unnoticed. Any suggestions for good tags to get the devs to notice?