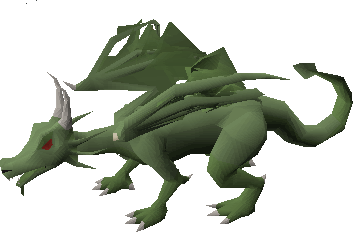 As many of you may know, the currency of Venezuela had tanked and left many people in desperate situations to make money. One creative method that is becoming popular is farming in-game currency in large MMORPGs like Runescape or World of Warcraft. The Chinese have been involved in game currency trading for years, but the average Venezuelan is in a more desperate situation since the minimum wage is now roughly $16 per month.
Since the vast majority of this game's player base is English speaking, players are starting to notice random new players that are speaking Spanish and have no idea how to play the game.These are presumably Venezuelan gold farmers. Since it is against the rules to sell gold for IRL money, many of these players risk getting their accounts banned and their source of income ruined.
How Much Money Can They Really Make?
People from first world countries who have excess income and don't want to put in the time will simply purchase in game currency to buy whatever items they desire. Spending an extra few bucks on gold may seem like nothing to some of us, but that can amount to several hours of work for a gold farmer.
One of the most common ways gold farmers make gold in Runescape is by killing Green Dragons to collect their bones and hides. One hour of doing this can earn a player 500,000 in game gold, which sells for $0.50 on the black market (daily prices may vary). $0.50 per hour is not much even by South American standards, but it is still a lot more than a typical job in the country. This just happened to be a method promoted by a large Venezuelan newspaper: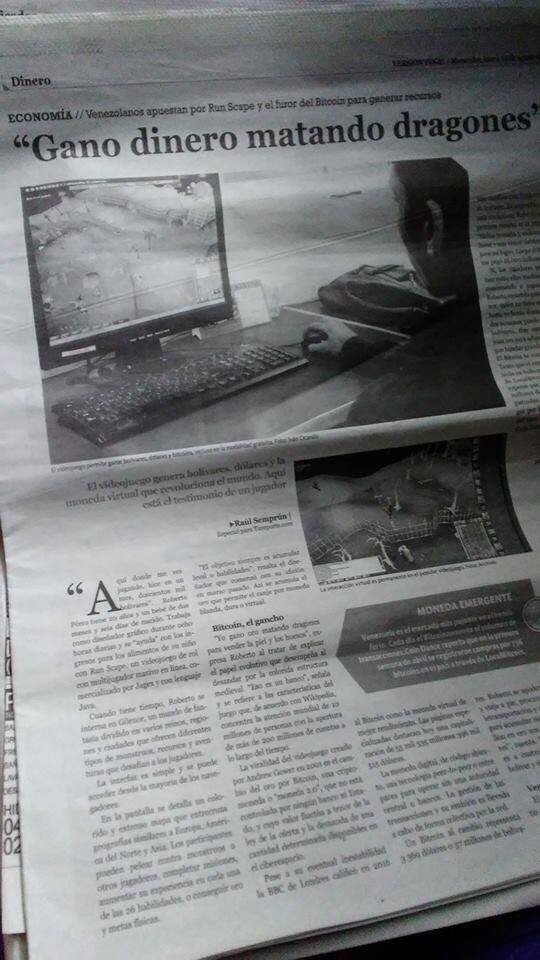 More advanced players will know that repetitively killing the boss Zulrah can earn around 3 million gold per hour, which is about $2-3 an hour. At $2-3 an hour, this would allow a teenager or young adult to make more money by playing a video game than the majority of college educated professionals in the country.
The Stability Of Runescape Gold
Unlike Bitcoin or Steem, Runescape gold is completely controlled by a centralized entity. Jagex may simply pump as much gold as they want into the economy and the price of the gold is simply based on player demand in the black market. What is amazing is the fact that this digital currency still has much more stability than currencies of socialist third-world governments. For the past few years, Runescape currency has steadily remained at a little over $1 per 1 million gold, while Venezuelan currency is depreciating significantly by the day.
If there are any Venezuelans reading this post, please share how you are coping with the current economic disaster.