The second contest was about guessing a random number between 110-340 and the engagement levels seemed even higher than the first contest. The steemitchat-contest channel continues to grow and we have many entries now.
Congrats to these Steemians with winning entries:
1. @steem-lagos
2. @progressivechef
3. @allesia
4. @dinisanda
These 4 winners each win 15 SBDs each!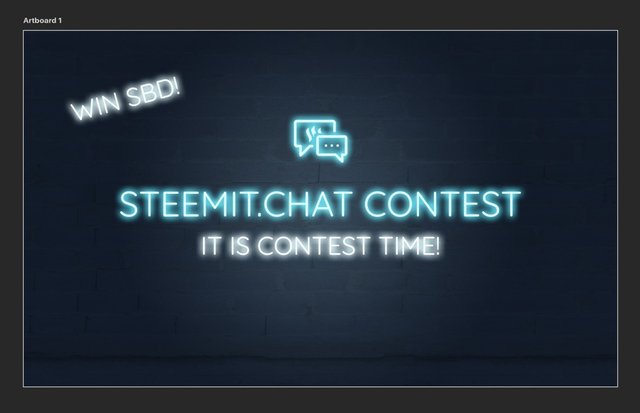 Thank you @sjennon for creating the contest banner!
Contest #3
I'll be hosting the contest in the official contest channel steemitchat-contest. Please join the channel to participate. The channel is ready to be used for this contest and it is also moderated.
The third contest is also simple. I'm sure many of you will participate in this.
Create a Sentence From Either Of These Two Words!
1 Entry per person.
Mantrum or Kilig
Write a sentence or a paragraph using any one of these aforementioned words or around it.
Post a single comment in steemitchat-contest channel with your entry.
You have until the next Monday till this post pays out or my announcement in the channel closing the contest (whichever is earlier).
There will be 2 winners (1 per word) who will get an equal split of 80% SBDs from this post.
Multiple entries will lead to disqualification so kindly post only one!
@codingdefined gets 20% of the SBDs from this post for contest suggestion.
Contest will take place in steemitchat-contest channel on Steemit.Chat
Please use the same username on Steemit.Chat that you use on Steemit. If it's different please notify me on Chat when posting an entry. Thanks!
You are also welcome to drop more Steemit.Chat contest ideas here and you may get some SBDs if you idea gets selected for a future contest.
Let contest #3 begin!
---
@steemfest is almost here and you can visit the official ticket website for ticket purchases.
---
If you like my work kindly resteem it to your friends. You may also continue reading my recent posts which might interest you:
Successful #2 India Steemit Accelerator and Steem Cryptocurrency Meetup 2017 at Robert Bosch India HQ!
---