Steemit.Chat—A Quick Update On Our Popular Communication Platform!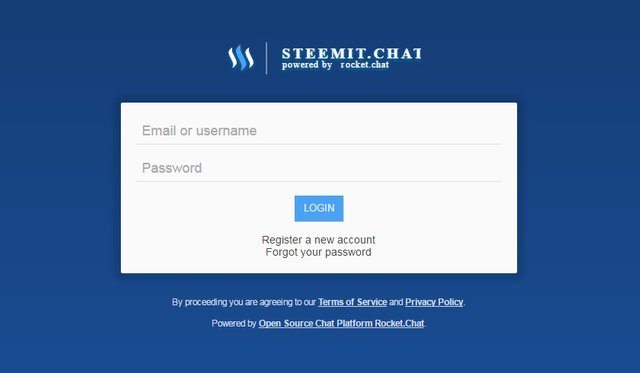 Steemit has been growing steadily over the past year with users from all over the world joining in and participating everyday on the platform. Steemit.Chat has been around since late July last year and has served as the choice of communication platform for most regular users of the platform.
Even as many discord instances for various groups and purposes have sprung up in the past year, Steemit.Chat continues forward steadily as the single biggest meeting point for users of Steemit. The biggest names and influencers of our platform use it regularly if not daily and every active member ultimately makes their way to it for networking with other users of our site.
The stats after 13 odd months looks like this:
27000 Users
643 Public Channels
450 Private Channels
5867833 Total Messages Sent/Received
Our busiest channel are General and Post Promotion with over 26000 members. We have several volunteer moderators on the platform rendering their services and ensuring continuity of the platform itself.
There are top curation guilds such as Project Curie using the platform and you can also talk to "@steemcleaners" on these public channels for discussions:

cheetah
nuke
steemcleaners-linkdrop
steemcleaners-public
steemitabuse
This is just a tip of the iceberg. Many users often ask for assistance in Help channel for their technical queries and issues regarding account signup and recovery. Thanks to @timcliff and others who assist users in this channel on a regular basis.
We've also suffered a fair amount of attacks from a Pakistani hacker Bilalhaider but we're still running strong and have managed to contain these issues as they surfaced.
A big thanks to @riverhead and @gandalf who keep the servers up and running while @pfunk assists me with user administration as a fellow admin. I also thank all the moderators on the biggest channels for volunteering their time.
I've been thinking of ways to streamline a few things such as channel creation, user support etc in addition to a cleanup that has been long due towards unused channels. I'll have another update in the near future to this effect along with other announcements. Stay tuned for the same.
Steemit.Chat is undoubtedly one of the most favored places for personal interaction and communication amongst Steemit users. With @riverhead's support we hope to keep the lights on as we continue to scale up!
---
With SteemFest coming up, you can head to the SteemFest channel for any queries related to Steemit's global conference.
@steemfest 2017 is just a month away and it is going to be packed with some of the coolest members of our community. @roelandp has put in a great effort towards organizing this incredible event and to support him Firepower Crew will be there as well.
You are welcome to buy the ticket for yourself or sponsor someone to visit SteemFest. Visit the official ticket website for ticket purchases.
---
If you like my work kindly resteem it to your friends. You may also continue reading my recent posts which might interest you:
Successful #2 India Steemit Accelerator and Steem Cryptocurrency Meetup 2017 at Robert Bosch India HQ!
---