Steemit has been a terrific experience since starting out only less than 3 weeks ago. I have not only learned a lot about social media engagement, but also about blockchain, cryptocurrencies, history, travel, online business, animals and politics. Not only have I had a lot of fun reading through everyone's posts, I could also share my insights, experiences and fun moments with a broad audience, and get rewarded in the meantime (Hello, Facebook!). This is what makes Steemit a fantastic platform, now and in the future.
Today I have reached yet another milestone in my early Steemit days: I am followed by more than 500 awesome followers! This warrants a small celebration, and I'd like to invite you all to join in the festivity!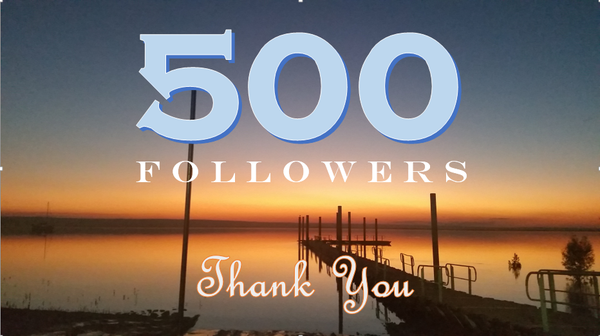 NEW GIVEAWAY - 500 FOLLOWERS
I will give away 20% of the author's reward of this post to one of my great followers.
How to enter the lottery? - Follow 3 steps
Make sure you follow my account @Finance2Nomad (otherwise no winnings, and I will pick the next person).
Upvote this post (100%) AND comment below.
Resteem this post.
The winner will be drawn by using a list randomizer. I will transfer the winnings once the payout has been made.
What can you expect in the future from @Finance2Nomad postings?
Remarkable travel stories and photography from a seasoned traveler, with experience in traveling around countries such as North Korea, Brazil, the Phillipines, Israel and China. A frequent flyer offering insights on how to travel around the world at a budget;
Personal finance advice - how to optimize savings & investments in order to reach Financial Independence at an early age (...and travel the world!);
How to make money online, on the side or as a full-time job;
And more... including sport contests with prize pools!
Thanks so much, and see you next time!
I am truly blessed to have found this community and I am looking forward to a great future together.
Love,
@Finance2Nomad
Travel - Personal Finance - Sports