Steemit is like the "Empower Network"
Steemit is like the "Empower Network"... a total bullshit and waste of time. Remember the scam from the company called "Empower Network"? Well Steemit is the same ... it's the land of hopes an dreams without any substance. This social network is full is fake content and stupidity just like facebook. And also the value is going to down and down and it does not appear to have a real future? Why? Because Steemit is full hopes and dreams that are just that...hopes and dreams without any substance.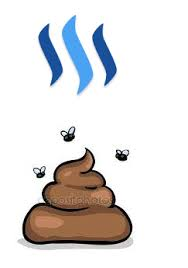 People here are not honest. Please here just post whatever looks "pretty" and most of the comments are fake as fuck because nobody provides their real point of view it's just "happy bullshit" comments and "pretty things". Its like on facebook, pure bullshit.
I used to believe in this platform but not anymore. I don't expect anybody to comment on my post, why? Because people here are pussies and very mediocre. It's always the same here, when somebody posts something edgy or with strong opinions then nobody comments. This is the downfall of this website.
I don't care to read your comments because there will be none. If you have the balls to give your real opinion then go ahead, if not just move on.