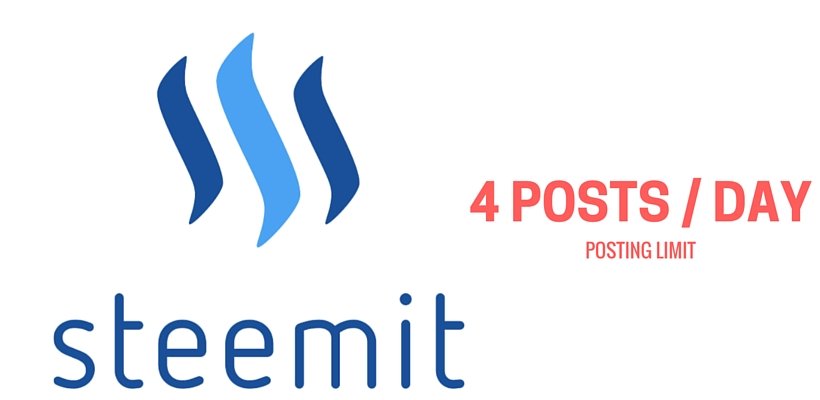 By Ervin Lemark @ervin-lemark - The upcoming hardfork of Steem 0.12.0 which is about to happen on Tuesday, July the 26th will, among other things, put in force this little bit called Issue #176 :
Each root level comment has a reward weight which impacts the end payout of the post. We are targeting 4 posts in 24 hours. Your first 4 posts in 24 hours will not be penalized. After that, they weight is decreased from 100% based on your average posting frequency. Having a frequency just barely higher than 1 every 6 hours will have very little impact, while spamming will be penalized heavily. This change is aimed to increase the quality of content at the cost of quantity.
Does this practicaly introduces a 4 posts per day posting limit?
What do you think?
And what is meant will barely higher? Are 5 posts in a day not barely high enough to get penalized?
How and how much will the weight be decreased with every post above the limit?
Questions and more questions ...
Should we be worried?
I, for one, am not a frequent poster - not yet - so this change won't affect me a lot. But I can imagine that some of you will have to rethink your posting strategy and dynamics.
@jesta - I see another addition to your excellent Steemstats site - a visual display of watched member posts in a running 24 hours window. What do you think?
Or am I completely wrong and making a fuss out of nothing?