Celebrating My 1,000th Post on Steemit with Tribute to Steemit - My Public Statement of Commitment and Contribution to the Platform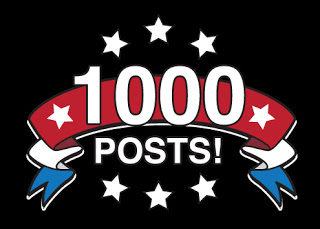 I have been a member of this amazing community since December 30th, 2017. In the past 2 1/2 weeks I have been absolutely amazed with the concept, social interaction, environment and the direction in which this project is going. I have decided to make this platform and it's success a top priority in my venture capital investments, and will be contributing considerably with both knowledge and monetarily.
The reason I am making this my 1,000th post, is that making a pledge publicly normally results in the execution of such a statement. When people hold you accountable to what you say, odd's are you will follow through more so than just letting things slide. I consider myself a man with integrity, however I still like being held accountable (especially if something unforeseen happens).
As of January 18th, 2018, I, Jacob Anthony Billett (entrepreneur916), solemnly swear to the Steemit Community that:
50% of ALL Cryptocurrencies profit from cloud mining and local mining operations (currently Bitcoin, Ethereum, Lightcoin, Monero, Digitalnote, and Steem Dollars will be reinvested in the Steemit community. This will being more value and relevance to the platform by bringing "money in".

Dedicate 50% of all posts on Steemit blog to causes and supporting new users

Contribute 15 blog posts per week.

Have a respond rate of at least 90% to comments/replies.

To delegate 30% of Steem-Power to organizations that support the growth of the community (currently searching for such groups, have a few in mind).

To launch video broadcast no later than January 31, 2018. All equipment is currently in place.

All financial assets taken out of the platform is to be used to prepare and launch revolutionary Steemit program. This program has already been planned and put into motion, expecting public announcement in 2020. Due to chance of another larger investor stealing this plan, it will remain unannounced until it is put into action.
2018 is going to be an incredible year, and my heart is with this phenomenal project . Let's get it!
Respectfully yours,
Jacob A. Billett, M.B.A
CEO Billett Enterprises, Inc.


WANT MORE VOTES AND FOLLOWS?




Sign up for these free applications and get GUARANTEED upvotes and followers!




SteemFollowerhttps://steemfollower.com/?r=8690




SteemEngine https://steemengine.net/join?r=340