The Dorothy Counts Historical Story - A Call to End Racism and Gender Discrimination 👫🌍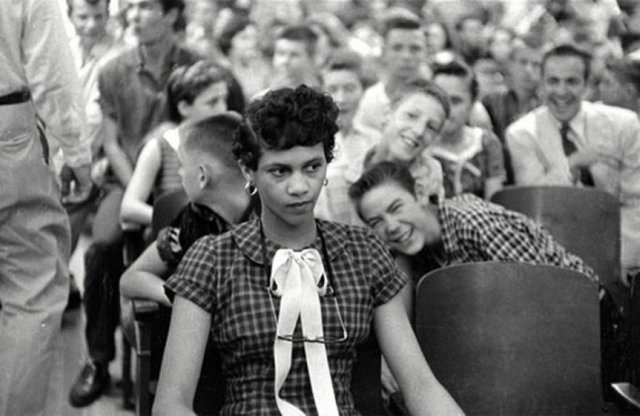 This is Dorothy Counts. The first black woman to attend an all-white private school. Can you clearly see what her classmates are doing? They're laughing and mocking her, making jokes and fun of her.
I can only begin to imagine what was going through her mind. I'm sure they're making some racist remarks too. But she's a strong lady, I'm sure she's not even responding to them.
---
I know what's going through your mind
---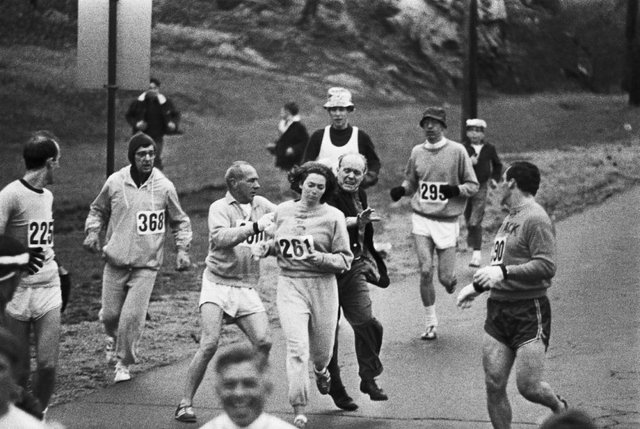 And then, this is her in 1967. She became the first woman to complete the Boston Marathon, breaking the Boston Marathon gender barrier.
But then, did you see it? Check the picture again. Goddammit!! the race organizers are trying to stop her.
---
Although I'm happy that things have changed from the way it used to be then. The issue of racism and gender discrimination is now reduced to the bearest minimum.
Although we still have cases of it from time to time. Yeah, it's always in the news.
I'll like to use this opportunity to say:
End Racism and Gender Discrimination
Hopefully, my powerful message will received loud and clear.
Happy Steeming
---