Hello Steemit, this is EINSTEIN KAFFEE Bistro Potsdam! We are officially on Steemit.com
Hello Steemians! Hello World !
We are happy to announce that 2 days after our announcement of accepting Steem and Steem $, today our first customer paid his Coffee with Steem $.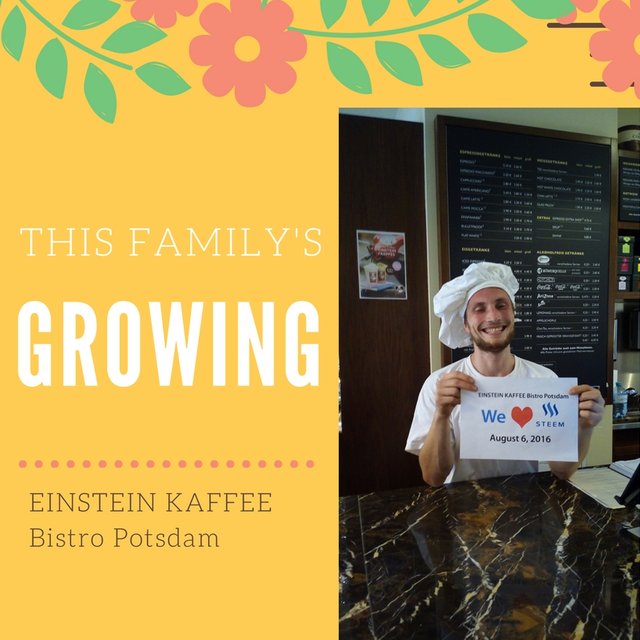 The best thing we learned today: Steem Payments are much easier than Bitcoin payments (which we accept too)
Here you can see the first ever Steem $ Merchant Transaction in the world involving a Coffee !!!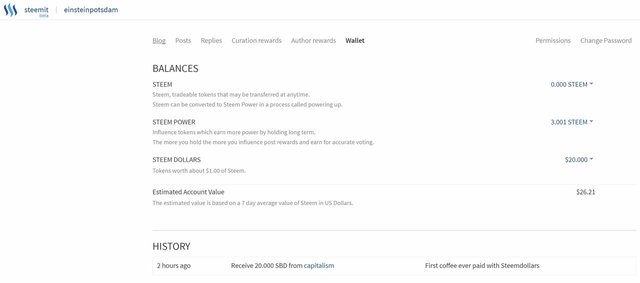 So please visit us soon! Our whole team is waiting for you guys! 
EINSTEIN KAFFEE Bistro Potsdam
Adress: Kurfürstenstraße 12 Potsdam 14467
Tel: 0331 23162801
Mon-Sun 9- 19pm
Please check out CAPITALISMs POST with Pictures visiting us, we hope he enjoyed his coffee !!!