Concrete necklace with preal and gold leaf
Price: 40$
Cryptocurrency is also accepted for payment
Ready to ship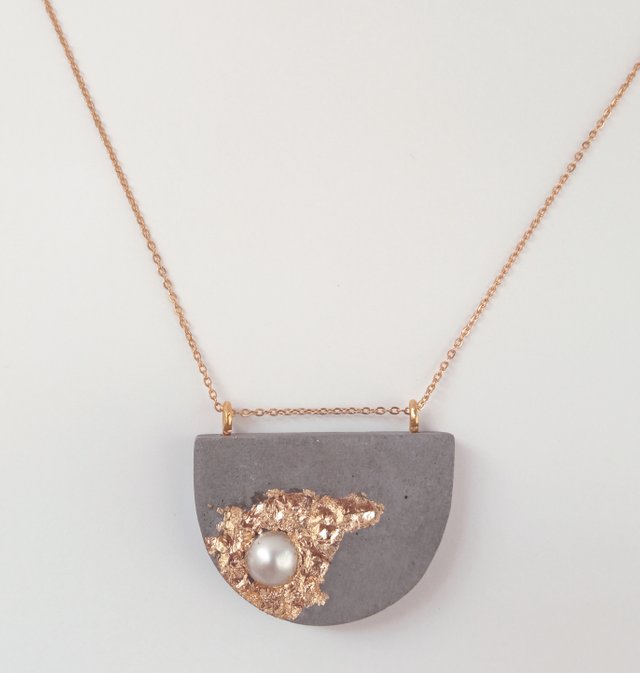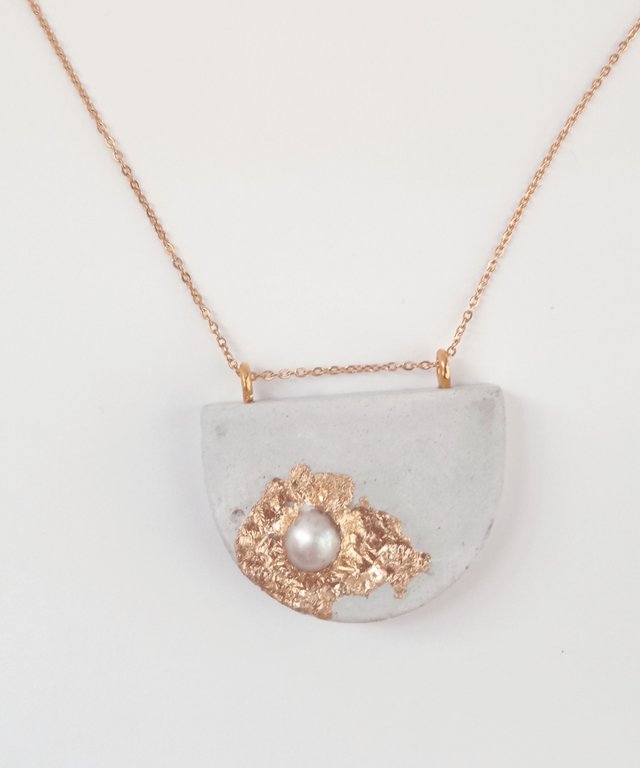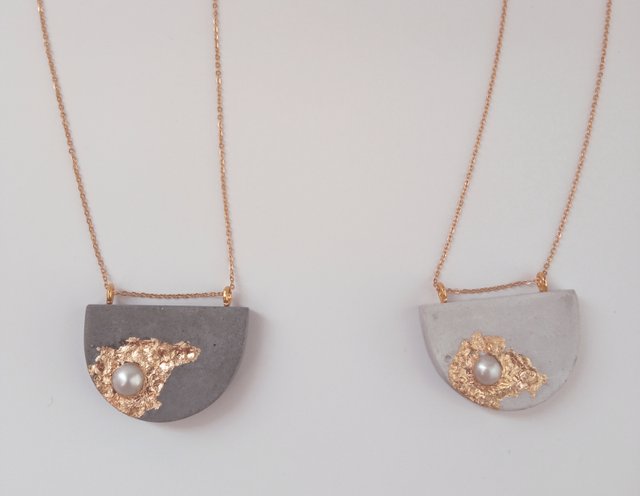 Description:
A handcrafted pendant made of light concrete with a intentionally damaged surface covered with golden leaf and a pearl in it.
Color:
Gray,
Dark gray,
and golden
Measurement
70_75 cm
Each concrete pendant is 3cm diameter
Chain material:
Stainless steel chain
Materials used:
Lightweight concrete
Concrete protector sealer
pigments
Stainless steel chain
Packaging:
The necklace is shipped in a brown paper kraft box
Production method:
The jewelry designed and made by me in my little home-studio I hope you will enjoy it as I enjoyed designing it.
The concrete pendant is made from lightweight grey concrete. It is cast in a mold. After releasing from the mold and meanwhile the curing process i put a preal in it.Then I gently sand the geometric pendant for a perfect finish. Then made its surface looks damaged with a mini grinder, then covered it with golden leaf. The pendants is coated with a concrete protector that makes them smooth to the touch and waterproofed
As it is fully handmade there may be a slight color differences from the photos.