The Steemit In Nigeria countdown and reminder
---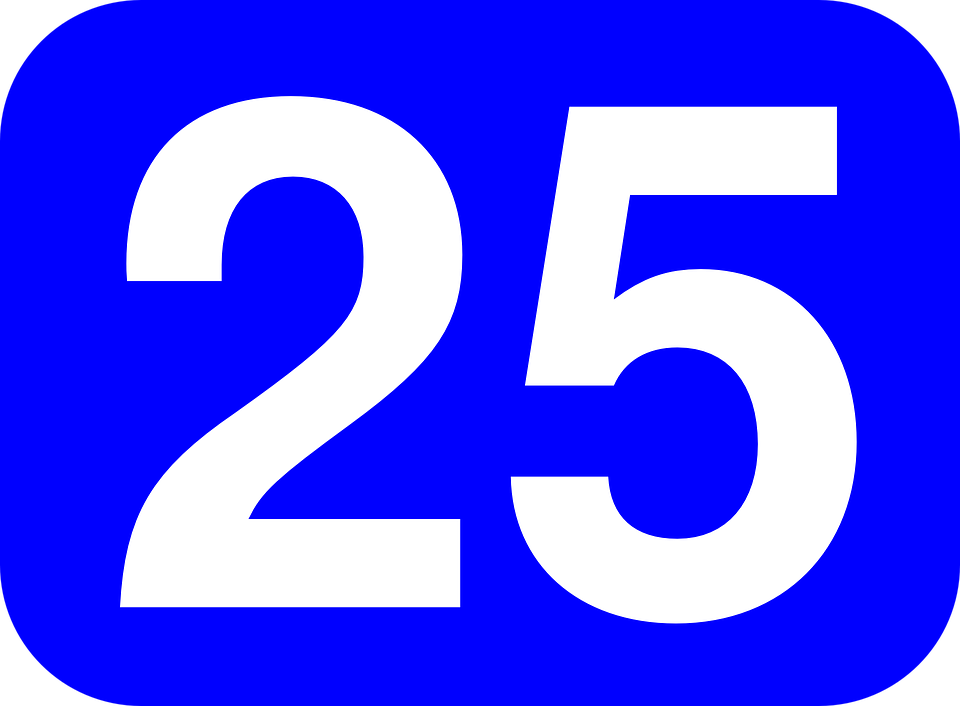 Yes you got that right! It's 25 days more before the biggest steemit event happening in Nigeria at Ile Ife in Osun state. It is the Steemit In Nigeria conference and after party taking place on the 2nd and 3rd of November 2017.
---
---
I won't lie, the journey has been hectic and fun, there were times when frustration set in, times when I felt like I was about to explode, but one thing remained at the back of my mind, this event was going to happen.
When I first told a few people who later turned out to become the crew members about the Steemit In Nigeria event plan I had in mind, they all liked it and the first question was if we were going to quit, which I made clear was never an option for me.
---
---
The beginning of greater things
---
---
The Steemit In Nigeria, popularly called SIN serves a principal function, which is to revolutionize the concept of employment in Nigeria and beyond.
Prevalent crime rates due to unemployment, do nothing but worry some well meaning individuals who have come to recognize that the government cannot do everything for them and that sometimes when God closes a door, He opens a window.
---
---
Coming together is a beginning; keeping together is progress; working together is success.- Henry Ford
---
---
A super team as I like to call them was formed and these individuals comprising of
@ehiboss
@destinysaid
@gloglo
@gbenga
@illuminatus
@jade56
@mimy
@bat-junior
@mediahousent
@steve1122
@leczy
@ogoowinner
@bekky
All came together, from different brands and different projects, united for a common cause to reshape the course of human history starting with Nigeria.
---
---
Is this a waste of money?
---
---
An event like this requires a lot of money to be spent to make it a success, the question is why you should spend your money on such an event.
This event being a gate free event makes it a double record breaking event. First is as the largest steemit event in Nigeria and the second is an event which requires so much funding being a gate free event. This encourages mass participation in the event and subsequent mass adoption of the platform.
---
---
We take the law of conservation of useful SBD/STEEM spending which I created from the law of conservation of energy, but adjusted it a bit. My invented law states that SBD/STEEM spent for the growth of the platform is never wasted, but transformed from one form to another.
---
---
Growing the Nigerian population on this platform is a future investment which in turn helps grow the platform itself. That investment is not a waste, but a plus.
---
---
Our Agenda
---
---
In a previous post Preparing and colonizing Nigeria for a decentralized future. The future we reference here, is one in which there will be mass adoption of Steem/it just as in the case of bitcoin, which also gives it relative trading value a major boost.
---
---
A future where Nigerians will be the driving factor for a price boost and the relative usage of Steem will be 1 in 3 people.
---
---
Creating a future where the blockchain technology becomes the driving tool for employment around the world using Nigeria as a point of reference and reducing crime and unemployment related deaths.
---
---
The vision goes on to push for monopoly like situation for steem and also creating a conducive environment for investors and investments in the platform.
---
---
Journey so far
---
---
We have been able to get price catalogue from several hotels for booking and knowledge on reservation.
Cameron
| Suites | Price Per Night |
| --- | --- |
| Classic | 13,000 |
| Standard | 18,000 |
| Deluxe | 21,000 |
| Executive | 26,000 |
| Diver space | 5,000 |
---
---
De treasure
| Suites | Price Per Night |
| --- | --- |
| Executive comfort | 9,500 |
| Super Executive comfort | 11,500 |
| Executive Royal | 13,500 |
| Super Executive Royal | 16,500 |
| Presidential suite | 50,000 |
---
---
New Diganga
| Rooms | Price Per Night) |
| --- | --- |
| Single room | 12,000 |
| Double room | 14,000 |
| S/Double room | 16,000 |
---
---
Xela hotels
| Room | Price Per Night |
| --- | --- |
| Deluxe | 13,500 |
| Executive | 16,500 |
| Royal | 19,500 |
| Special Royal | 25,000 |
---
---
Hilton hotels
| Room | Price Per Night |
| --- | --- |
| Standard room | 6,500 |
| Classic suite | 10,500 |
| V.I.P Suite | 18,500 |
| Presidential Suite | 24,500 |
---
---
For more information on hotel booking, please click here. Those who are interested in booking their rooms, should do so on time as there are only a few spaces left.
---
---
Please contact any of the SIN members on steemit chat to book your hotel room.
Each participant is also responsible for his/her own feeding during the event
---
---
Publicity and marketing
---
---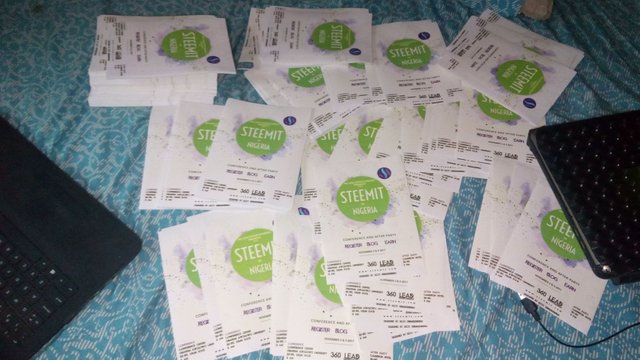 The hand bills will be distributed soon in the environs and this will help increase the publicity not just for the event, but for the platform itself.
---
---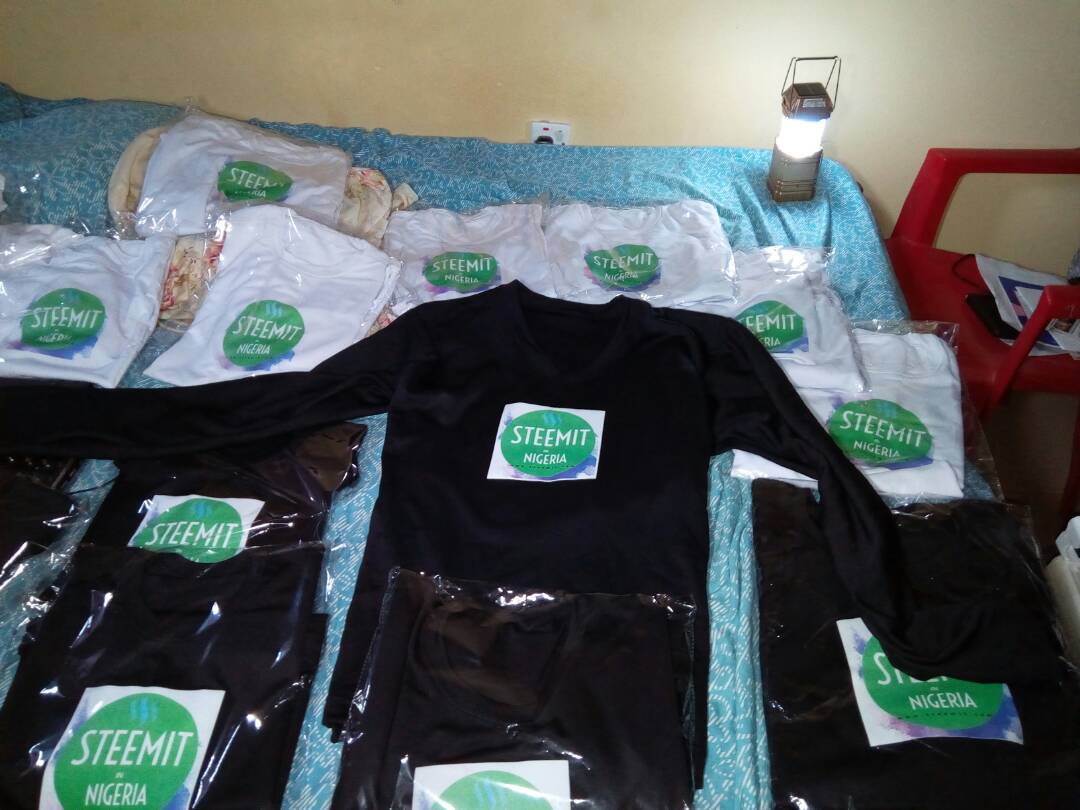 The design for the shirts, the company we hired was impact outdoor media and the material even from the image, you can see is of high quality.
If you want one, you will have to order yours.
---
---
Our official Facebook account is available and so is our [twitter account]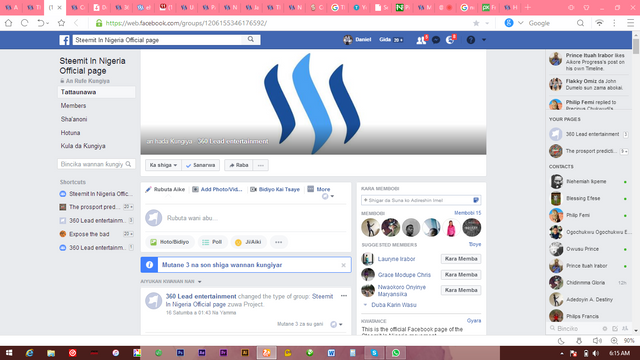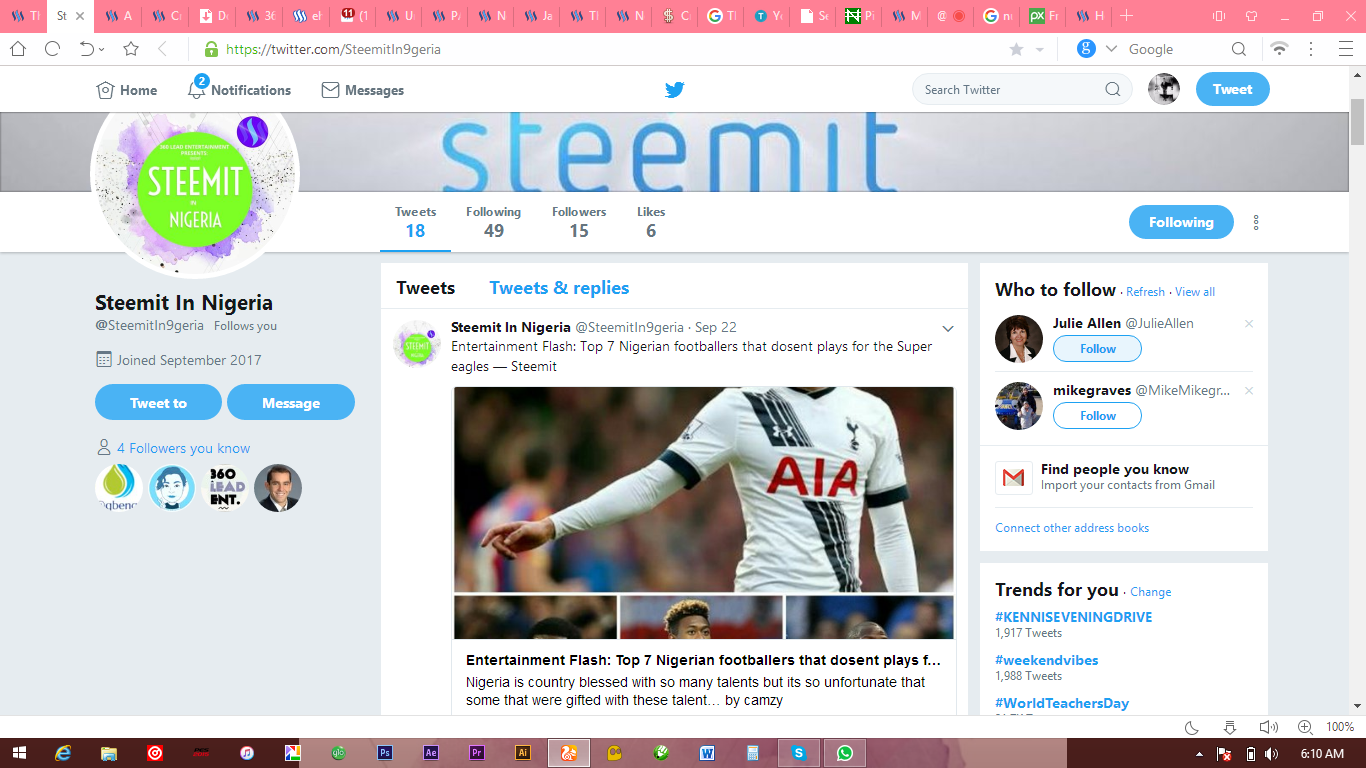 ---
---
Proving it to be a success
---
---
In a previous post,The desired outcome of the event were clearly stated as follows:
For Nigeria and the Nigerian market to become a key player in the development of steem and steemit. To attain a feasible number of at least 400-500 new registrations in the first few hours of the event and 1,000-2,000 in one week of the programme. By the end of January, to boast of 100,000-250,000 new Nigerians as a result of the Steemit In Nigeria conferance and party. The target is 1 million new registrations before the end of 2018.
---
---
Also there will be the presence of heavy security, proper marketing, preparatory sessions, mock events by the team to prepare for the event and new recruits will be properly groomed on the basics of the dos and don't before being registered, booths for sign up for new members will be provided etc
---
---
The steemy future for all
---
---
Budget of the event
---
---
An amazing programme like this requires fund to become a success, the total budget needed is around $3,500 and donations should go to the @leadent360 account on steemit which is the official account used in the monetary collection.
We have gotten slightly over $1,000 which was used to take care of somethings, further donations are ongoing.
---
---
However, nothing is too small to donate towards the success of the event and your full upvotes and resteems are also welcome on this post and subsequent posts towards the generation of funds.
---
---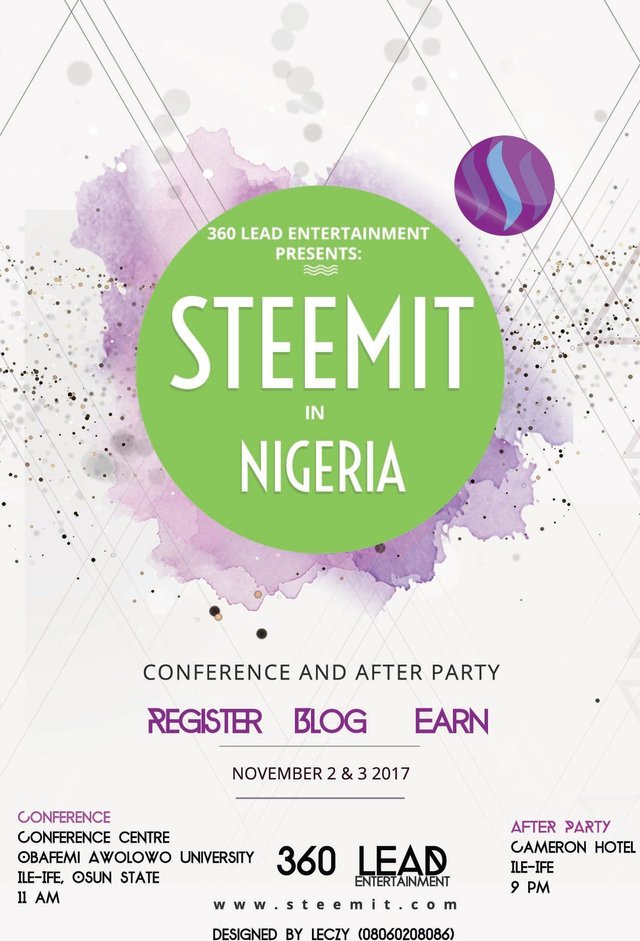 ---
---
First image from pixabay
---
---
Thanks to @camzy and @elyaque for the animated art and badge
---
---