A lot of users are confused about what reputation is, how it's computed, how it changes, which effect it has on what, ...
I compiled here all the information I found about reputation, and I'll try my best to make it easier for everyone to understand how it works on Steemit.
What is reputation?
The reputation system is part of the data that enables the network to communicate the "trust-worthiness" of each member given in the network.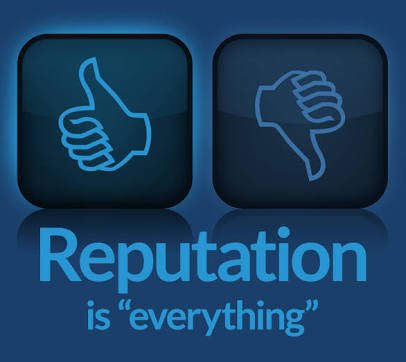 What's the need for a reputation in Steemit?
The reputation plays two roles here in Steemit.
It is a tool that shows how trusted and appreciated you are by the community.

It is a tool that prevent users with a low reputation from harming other users.
---
How it works:
Reputation points are calculated using the mathematical function log base 10. Below is a representation of this function.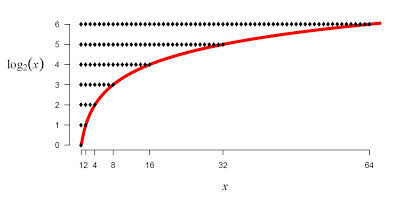 From the graph above, you can see that it's easier to raise your reputation in the beginning. It becomes harder as your reputation grows higher. In fact each time you want to raise your reputation by 1 point, it is 10-times harder. E.g a reputation increase from 59-60, is 10 times harder than a reputation increase from 58-59.
Thus the effect of a reputation of 60, is 10-times greater than that of 59. Same for a negative reputation. A reputation of -20, is 10 times weaker than a reputation of -19.
Thus this explains why people with a low reputation cannot harm the reputation of someone with a high reputation.
---
How to raise your reputation:
I think there is only one way to raise your reputation. Which is by getting your post upvoted by people with a positive reputation, or even better, a high steem power.
To achieve this:
Publish quality posts. Don't place your focus on quantity, it's about quality!
Take part in discussions i.e. Comment in other people's blog, as you can get some upvotes or even followers by doing that.
Vote carefully (do not vote for trash posts, vote for appropriate content and authors)
Increase your number of followers.
CONCLUSION:
Reputation in Steemit, isn't any different from reputation in reality. Having a high reputation takes time and require hardwork. You can spend a 100 years, building your reputation but it takes just 5 minutes to ruin it down. Then it becomes even harder to rebuild.
So to build your reputation. Create quality contents and always engage constructively on others blogs.
---
Thanks for reading my idea of reputation ☺️👍.
You can join my facebook group steemit upvotes to maximize resteems and followers.
Feel free to Upvote if you like this, resteem if you think your followers will, and Follow Edywill to get more facts, motivation, bonus-tips and crypto-news/updates🙂👍.